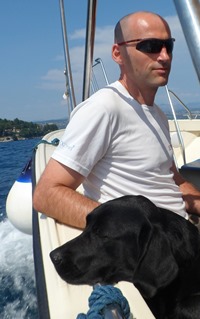 Członek od May '06
Języki robocze:
angielski > polski
polski > angielski
polski (mono)
Stanislaw Czech, MCIL
ProZ.com Professional Trainer
z doświadczeniem w prawie



London, England, Wielka Brytania

Czas lokalny:

08:43 BST (GMT+1)




Język ojczysty:

polski (Variant: Standard-Poland)
Stanislaw Czech, MCIL is an employee of:
Legal Translation

I have started my adventure with translation in general and legal translation in particular in 2002 when I begun an English speaking Master's Seminar on Business Law and started to work on my, Master Thesis.


In May 2004 I finally defended master thesis "Informational duties of an entrepreneur selling by means of an interactive webpage towards consumer" comparing Polish and EU regulation of this subject; my work gained the highest mark (5). My thesis in pdf format may be downloaded here.

I did not realize it at that time but Writing my Masters Thesis in English was an excellent practice in legal translation, the more so that I had to several times present their contents in Polish.


I begun to make my living as a translator after my move to London in May 2004. Since that time, not only have I translated countless legal documents but also cooperated with several law offices assisting in work on cases involving Polish speaking clients. My work included not only translation but also consecutive interpreting in law offices, prisons, courts and other places and telephone interpreting.


I constantly develop my skills in legal translation. I study English Law - currently I am enrolled in course Diploma in English and European Union law, covering such subjects as: English legal System, Criminal Law, Contract Law (theory and practice), Introduction to the Law of Tort, Introduction to Property law and the Law of Trusts, European Union law (institutional and substantive), Law of Corporations, Intellectual Property Law, International Trade Law and International Commercial Litigation. The course is due to finish in 2011.


Besides studying English law I keep abreast with ongoing changes in Polish law to make sure that when translating I am able to find the best equivalent of the original text.


Also since last year I work on compiling English - Polish glossary of legal terms, its early version is available here.

Due to my experience in e-commerce and internet marketing besides translation of "standard" legal documents like contracts, wills, decisions, etc... I frequently translate documents used on websites such as: Terms and Conditions, Privacy statements, and others.