Translation, Interpretation
I manage a group of experienced free-lancers (more than 15 persons, the group is constantly increased by new translators and interpreters).

We work in Trados 2009-2011, Wordfast and that significantly accelerates the translation process and improves its quality.

As I work with the group of my regular free-lancers, we can translate about 15000 words per day with a high quality (if there are many repetitions in the translated text, this word count may increase in 2-3 times).

I proofread and deliver texts to customers myself that's why 15000 words per day is a norm for a quality proofreading
Our group is capable to translate up to 400 000 words per month.

An editor/proofreader that coordiates current work with translators and a layout designer work in such big projects.
In this case I function as a project manager.
13 years in business
10-25
1,000+ words/day
wide range of languages
9 services offered
wide range of industries served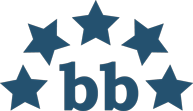 5.0