Alena Durisinova
Nov 08, 2020
Very professional, timely and quick to respond on emails.
Mark was very professional, helpful and the process was very easy and crystal clear; I definately recommend him.
Alexandra Chovancova
Aug 19, 2020
Very professional attitude, excellent and fast service, definitely recommend and I'll be pleased to contact Mr. Antas again if needed
Viktoria Lisa
Jun 25, 2020
Very professional. Quick response in few minutes too. Highly recommended
Kristian Marosi
May 14, 2020
I have used the company first time to translate some documents I have to say it was really quick start to finish 3days 👍 great communications fair price I can only recommend this company thanks again. Best wishes Kristian
Vas Kiourtsoglou
Apr 30, 2020
Outstanding service with quick email responses and excellent communication. Would definitely recommend to anyone needing Slovak/Czech translations.
Karol Silovsky
Jun 24, 2019
Very efficient and friendly service, with clear instruction, queries answered in timely fashion, professional service, thank you
Alzbeta Simonova
(private person)
May 29, 2019
Very efficient, faster than expected, great communication and the documents looking very professional :) I definitely highly recommend. Thank you.
Zoltán Elek
(Welton Bibby and Baron )
Mar 07, 2019
I am very satisfied with work and services provided, I also appreciate the way of communication and the entire process of service.
Fast, clear communication. Deliveries of two projects on time and in line with instructions.
Marek Antas provides quick and very professional translation services. I highly recommend him.
Highly recommended. Great communication and great explanation what was needed and how to do it. Fast service provided and delivery as well as promised. I would gladly co-operate with Mr. Antas again.
Juliana Fojtikova
Jun 28, 2016
Fantastic communication, fast responds to my emails and my translated documents arrived before the agreed date. I'm really impressed!
Jana Senesiova
(private person)
May 26, 2016
Mr Antas has provided me with an excellent service. Great cooperation and options for fast delivery of documents. JS
Very prompt, reliable. I was very happy with a service I received., kind approach, clear informations, communication,job done within few days!

IBSAG
Jan 19, 2016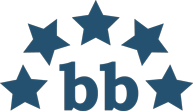 IBS Fachübersetzungen AG / IBS Business Services / IBS Business Services AG
Avg. LWA :
4.7
(14 entries)
Fast and ontime delivery!
I recommend the services of Marek Antas. We recently sought out Mr Antas' interpreting services and we could not be more satisfied with selecting him to represent our company. Mr Antas' knowledge of the different matters addressed at the conference contributed greatly the overall success of the event. Our clients were extremely impressed. I feel confident in recommending his interpreting services. With Mr Antas, your organisation will surely benefit from his keen abilities as an interpreter, his excellent work ethic, and his willingness to discuss any concerns or questions
Slovak interpreting assigment with our healthcare client. All went well, client was happy with the service.
Professional, supportive, courteous - pleasure to work with.
Absolute Translations
Mar 13, 2014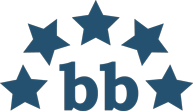 Absolute Translations Ltd / Absolute Translations / London Office
Avg. LWA :
4.8
(47 entries)
*Interpreting Service* The customers were very pleased. He was very professional and we would certainly recommend him in the future.
Dervise Gemal
(MLIS LTD.)
Feb 14, 2014
Excellent translator, with exceptional linguistic skills. Is an asset to our company.
Outsourcer feedback
(Those who did not leave a comment)
Mar 18, 2020
Alexandra Kováčová
Willing to work with again:
Yes
Feb 23, 2020
Stan Tocek
Willing to work with again:
Yes
Jan 19, 2020
Vladimir Danis
Willing to work with again:
Yes
Jul 02, 2019
Pavol Gajdos
Willing to work with again:
Yes
Mar 07, 2019
Filip Krasny
Willing to work with again:
Yes
Mar 14, 2018
Ellen Richardson (private person)
Willing to work with again:
Yes
Apr 20, 2016
A4 CLT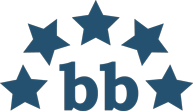 A4 CLT / Centre Loire Traduction
Avg. LWA :
5
(1 entry)
Willing to work with again:
Yes
Aug 15, 2014
Zuzana Petruskova (private person)
Willing to work with again:
Yes
A fast and reliable translator. Very responsible and committed to on-time delivery.