Services
Translation, Interpreting, Editing/proofreading, Website localization, Training, Transcription
Languages
portugalski > angielski, angielski > portugalski, francuski > angielski, and 7 more.
Specializes in
Biznes/handel (ogólne), Edukacja/pedagogika, IT (technologia informacyjna), and 1 more.
Very professional, timely deliveries, very nice to work with.
Pablo Badia Mas
(Wordlocalize)
Mar 04, 2020
Provided a clearly professional-standard translated text, met deadline, easy communication.
She did a great job in a difficult field and I wouldn't hesitate to recommand working with her
Noboru Mizutani
(Asia Honyaku)
May 09, 2018
Their response was fastest among the translators who I contacted. It is very important for us in this time. They submitted the translation in time and the quality is good. I am satisfied with their work and willing to do business with them again.
Lara Liu
(CCJK)
Apr 19, 2018
it's very nice to work with her. and I would like to work with her in the future.
Margarida was reliable and delivered a good work in due time. I will use her services again.
I recently worked with Margarida on one large project and she delivered the translations within the agreed deadline with no issues. Will be happy to work with her again.
Margarida is a really professional translator. I highly recommend her.
Very reliable, professional and always delivers on time. A pleasure to work with.
Joaquim Seabra
(Self employed)
Dec 22, 2013
Margarida did for me a some translations and I was very satisfied with result.Excellent work
Matteo Lombardi
(Tweety Beauty)
Dec 16, 2013
Margarida is great, very professional and great at her job.

Margarida is our go-to translator for English to Portuguese translation. She is reliable and more importantly, qualified. We have never received a complaint about the quality of her translations.

Paulo Almeida
(FBAUP - Faculty of Fine Arts, University of Porto)
Dec 14, 2013
Margarida Martins worked as an interpreter and an English Advisor during a University Conference. We strongly recommend her services for her professionalism and courtesy

Outsourcer feedback
(Those who did not leave a comment)
Dec 11, 2019
Evelyne Bourgoin (Axele)
Willing to work with again:
Yes
Oct 04, 2018
Paula Alves (Arquiled)
Willing to work with again:
Yes
Apr 17, 2018
Fernando Costa
Willing to work with again:
Yes
Jun 17, 2016
Peggy Lin (PTSGI)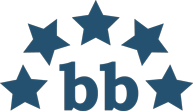 PTS Group International Company Limited / PTSGI / Formerly known as President Translation Service Group International / ATS
Avg. LWA :
4.3
(23 entries)
Willing to work with again:
Yes
Jan 03, 2014
Helena Vieira
Willing to work with again:
Yes
Margarida is pleasant to work with. Hope to work with her again in the future. Payment was timely.
There is no other feedback to show at this time.