Very professional translator
Hallvard is the standard in value for money; excellent quality at affordable rates.
Hallvard did an awesome and professional job, and exceeded our expectations! All in a timely manner, and we definitely are willing to work again with this friendly individual. Recommended!
Outsourcer feedback
(Those who did not leave a comment)
Feb 23, 2012
Gabriella Borda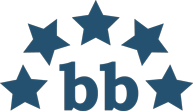 Migal Translations
Willing to work with again:
Yes
This sevice provider has not yet received any colleague feedback.
Have you worked alongside this service provider? Leave Hallvard Viken a rating.