Ekaterina is a very accurate and professional translator. Delivery on time. Excellent quality and communication. Highly recommended!
Good quality, reliable and precise. Delivery on time!
Excellent communication, accurate translation, and technical competence - highly recommended.
Highly professional, on-time and always reliable. We will be more than willing to work with her again.
Иван Охапкин
(ООО "Парк-медиа")
Sep 23, 2014
It was a great pleasure for me to work with this service provider. Her translations were accurate and written in an easy-to-read manner and her style was very good. She always respected the timelines that I requested.
Outsourcer feedback
(Those who did not leave a comment)
Aug 14, 2017
WebCertain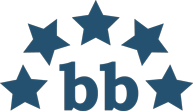 Webcertain Translates Ltd
Avg. LWA :
4.6
(38 entries)
Willing to work with again:
Yes
Oct 17, 2014
ABBYY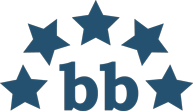 ABBYY / Perevedem.ru / Awatera
Avg. LWA :
2.7
(37 entries)
Willing to work with again:
Yes
A top-notch linguist, a pride of the profession!
I currently work with Ekaterina on a large Marketing project as an editor. Possessing an excellent command of English and Russian, and being distinguished by her thorough professional work attitude, Ekaterina is one of the top translators I have known.