Services
Translation, Editing/proofreading
Languages
angielski > polski
Specializes in
Reklama/public relations, Transport, spedycja, Marketing/badania rynku, and 7 more.
Outsourcer feedback
(Those who did not leave a comment)
Apr 30, 2020
MultiTransIdeal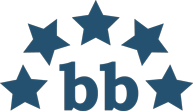 MultiTransideal
Avg. LWA :
2.6
(5 entries)
Willing to work with again:
Yes
This sevice provider has not yet received any colleague feedback.
Have you worked alongside this service provider? Leave Piotr Lipiec a rating.