language power
Aug 08, 2018
Average WWA rating given: 5.00
(2 entries)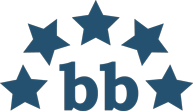 Language Power
Avg. LWA :
5
(7 entries)
excellent translator, right on time :)

language power
Aug 08, 2018
Average WWA rating given: 5.00
(2 entries)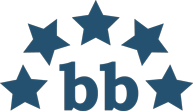 Language Power
Avg. LWA :
5
(7 entries)
excellent translator, right on time :)
Mateusz has strong language and translation skills and we enjoyed working with him and would work with him again. Thank you!
We are very pleased with our collaboration with Mateusz. He is a pleasure to work with. He is professional, responsive and he consistently delivers high-quality translations.
We worked with Mateusz on two review projects, two 360-degree feedback assessments translated from English into Polish. Mateusz delivered a high quality work in a timely and professional manner. We would certainly work with him again.
Reliable professional, recommeded.
Mateusz is an excellent translator. Always punctual and very professional.
Mateusz is a professional translator, who has been working for a long time for us on different translation projects in marketing and law from English into Polish. We highly recommend Mateusz.
Very good cooperation. On time and high quality.
Paula Nowak
(Euroscript)
Aug 22, 2014
subject: European Union | languages: EN>PL | SV>PL | Good quality, timely deliveries. It's a pleasure to work with him.
We have worked with Mateusz on a variety of projects ranging from finance through corporate to legal documents. He has always proved to be highly professional, reliable and providing consistently high quality translations. He never misses a deadline. Mateusz shows a great deal of commitment in his work though asking questions and making comments and suggestions on any source that is ambiguous or contains errors. I would recommend Mateusz to any prospective employer without any hesitation.
Barbara Dąbrowska
(Awangarda Polska)
Aug 21, 2014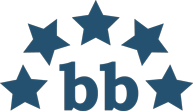 Awangarda / ZT Awangarda Sp. z o.o
Avg. LWA :
1.5
(2 entries)
We have also outsourced Swedish to Polish. Mateusz always meets the deadlines. It's a pleasure to work with him.
Mr. Mateusz Gadacz is responsible for translating texts from Swedish into Polish. He is a skillful translator, especially when it comes to marketing texts. He knows how to convey the meaning of a translated text in a manner which is understandable for the reader and stylistically correct. Due to this fact his translations do not require considerable editorial changes.
Magdalena Pluta
Aug 21, 2014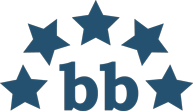 Skrivanek Translation Services / Skřivánek s.r.o.
Avg. LWA :
5
(11 entries)
Mr Gadacz has been working for us for over a year, on a regular basis, translating English and Swedish texts into Polish, most frequently in the field of law. His work has been of top quality and always timely. Surely we continue working with him.
Outsourcer feedback
(Those who did not leave a comment)
This sevice provider has not yet received any colleague feedback.
Have you worked alongside this service provider? Leave Mateusz Gadacz a rating.