Services
Translation, Editing/proofreading, Subtitling, Transcription
Languages
hebrajski > angielski
Specializes in
Biznes/handel (ogólne), Prawo: umowy, Prawo (ogólne), and 2 more.
Outsourcer feedback
(Those who did not leave a comment)
Nov 19, 2015
Steven Onken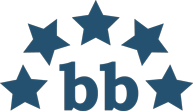 Compass Languages
Avg. LWA :
4.4
(20 entries)
Willing to work with again:
Yes
This sevice provider has not yet received any colleague feedback.
Have you worked alongside this service provider? Leave Ty Kendall a rating.