Services
Translation, Website localization, Software localization, Copywriting, Transcreation, MT post-editing, Editing/proofreading
Languages
angielski > czeski, bułgarski > czeski, angielski > bułgarski, and 3 more.
Specializes in
Reklama/public relations, Marketing/badania rynku, Biznes/handel (ogólne), and 7 more.
Nice and very competent professional.
I appreciate the precission, eye to detail and personal approach of Petr as a translator. Definitely, I would work again with him.
Joanna Markowska
(Centor Central Europe)
Oct 24, 2016
Based on our experience, Petr Mundev is a highly qualified professional linguist. We recommend working with him on any project in the field of technical or marketing translation.
Michal Rašín
(Presto - překladatelské centrum)
Oct 08, 2015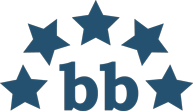 PRESTO s.r.o.
Avg. LWA :
4.8
(19 entries)
Presto translation agency has worked with Petr Mundev for over 7 years now, outsourcing numerous technical, legal and business translations from English to Czech and Bulgarian to him. We have always been satisfied with the quality of his translations and have never experienced any problem with the deadlines. Over the last 12 months, we have outsourced a major project in technical translation to him including minor project management tasks. As always, the job was done to our full satisfaction.
Peter Kučerka
(Corner Trade)
Aug 12, 2015
Petr and his team localized a significant part of our website focused on enology into Czech. We are completely satisfied with the quality of service and recommend Petr Mundev as a professional and reliable provider.
Katarína Bubáková
(Slowiss)
Aug 07, 2015
Petr Mundev localized the website of our company focused on healthcare and personal assistance into Bulgarian. The service was provided to our complete satisfaction.
Punctual and responsible translator!
Magdaléna Brunová
(Elektroline a.s.)
Sep 25, 2014
Petr Mundev has been our long term supplier of technical translations from/to English, German, Bulgarian and Czech. On several occasions he worked as the Project Manager of translation teams of up to 6 linguists, always delivering high quality work. Petr is very reliable, committed to providing services of superb quality and highly recommended to work with.
Petr is an amazing translator with exceptional skills. I would work with him every time. Work is delivered top quality, on time and he is willing to rework every translation until we are completely satisfied! Great translator! Can only highly recommend!
Lenka Lidinská
(Didacticus, s.r.o.)
Aug 25, 2014
Over the past five years, Petr Mundev has been a reliable collaborator on numerous Bulgarian-Czech-English projects in technical translation.
Petr is a trustworthy and dependable translator for high volumed jobs, that makes mind easy to work with him..