Services
Translation, Interpreting, Editing/proofreading, Software localization, Training, Project management, Operations management
Languages
angielski > ukraiński, angielski > rosyjski
Specializes in
Edukacja/pedagogika, Organizacje/stosunki międzynarodowe, Językoznawstwo, and 4 more.
RDSTRANSLATIONS
Dec 03, 2019
Average WWA rating given: 5.00
(32 entries)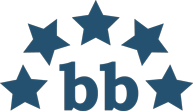 Rexhepi DS Ltd / R.D.S. Translations Ltd
Avg. LWA :
5
(153 entries)
Nickolas has been a pleasure to work with. He is timely and is very easy to work with.
joseph d.
Sep 12, 2018
Average WWA rating given: 5.00
(73 entries)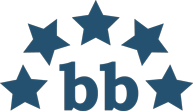 Translation Expert Inc / previously: International Languages
Avg. LWA :
5
(62 entries)
Wonderful professional and timely work, and a pleasure to work with.
Blaine Goin
(Simulation Center)
Jan 21, 2017
Nickolas is an outstanding translator,that knows military language and easily translates from Ukrainian to English.Plus a military subject matter expert.
Will Parker
(Thebigword Defence, Justice and International Secu)
Jun 24, 2015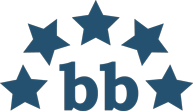 thebigword / The Big Word China
Avg. LWA :
4.3
(3 entries)
Nicholas is a very approachable person who translates as you intend. he is very god at putting the point across in the manner you wish it o be received.
Michael Baird
(USA Air Force)
Mar 24, 2015
Nickolas is very professional. His experience in the military and knowledge of terms and jargon in this area was especially useful.
Dr.Olga Nakonechna
(Universitatis Medicinalis Leopolienesis Sigillum)
Mar 10, 2015
Nikolas Kos is a brilliant enterpreter, very professional and accurate person.
Larissa Horlis Horska
(The head of the project to protect the work of Yur)
Feb 27, 2015
Nickolas is quick with his translation, and accurate. I continue to use him as my translator.
Mark M
(MHM Consulting )
Feb 25, 2015
Great service! Professional, quick and reliable! Very friendly to work with too. Many thanks!
Rafal Stachowski
(US Army, Defence Intelligence Agency, Washington D)
Feb 25, 2015
I worked with Nickolas Kos on a few separate occasions, and I am very satisfied with the service that he provided. His command of English language is excellent, and he is easy to work with. I highly recommend him.
Sven Olson
(US Embassy, Kiev)
Feb 25, 2015
Nickolas was an extremely valuable member of our team in Lviv during a long summer project that was directly supporting the US Embassy. We would highly recommend his service for future projects.
Gregory Vayl
(Northwestern Memorial Hospital Feinberg)
Feb 24, 2015
This is an outstanding translator! Nickolas did an exceptionally professional job for us, and I would highly recommend him to anyone who is looking for a Ukrainian or Russian translator!
Fred Hatee
(Denture Center Laboratory Vallejo , California)
Feb 24, 2015
Dear Sir or madam, My name is Fred Hatee. I am the owner and manager of my Company Denture Center Laboratory. I would be willing to work with Mikola Kos for his professional service to help my company grow globally to reach out countries and different technology related to my business in the Dental prosthetic advancement.
Peter Mejer-Rasmussen
(Chief of Operations Officer, Company: Amardico 120)
Feb 24, 2015
Really did a good job. Very professional work. Very thorough. Can highly recommend.
Harry Thompson
(Alion Science and Technology)
Feb 23, 2015
Superb work. Excellent translator performance, great personality and hard worker. Can accomplish any task assigned. Learns subject very well.
Outsourcer feedback
(Those who did not leave a comment)
Mar 25, 2015
Lynn Morrison (US Army)
Willing to work with again:
Yes
Mar 19, 2015
Samoilenko Yuriy (UA Army, International Military Cooperation)
Willing to work with again:
Yes
Feb 23, 2015
Lutfor Rahman (commercial director InformConsult LLC)
Willing to work with again:
Yes
Norman Wade
(TheLighting Press.com, Smart Book Author )
Mar 03, 2015
I have been very impressed by Nickolas' English translation ability, as well as his first-hand experience and knowledge of military operations terminology and language abilities as a military subject matter expert. I hope to use his translation skills for several upcoming translation projects to offer our military reference SMARTbooks in his native country of Ukraine.
Clark Whitney
(International House)
Feb 28, 2015
Nick is a dedicated professional who understands and speaks English, Ukrainian and Russian at a fluent level. I can recommend him for translation work with no reservations.
Bill Campsey
(Alion Science and Technology)
Feb 24, 2015
Mr. Kos is not only a tremendous translator, he is a generous and helpful colleague. I surely hope that we have the opportunity to work together again!
George Ishikata
(US Army, Washington DC)
Feb 23, 2015
Nick is a skilled interpreter, and is well-versed in cultural and social aspects of Ukraine. I would gladly employ his skills again, and recommend him highly.
Nick has a nuanced command of spoken and written English that comes from years of working alongside English-speaking project coordinators and military advisers, which greatly benefits his translation and interpreting work.