Elenore is highly personable and competent. Extremely easy to work with!
Nikolausson is very responsive and professional. We will definitely contact Nikolausson for future projects.
MSS Cape Town
May 26, 2016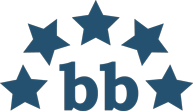 MSS Cape Town – The Language Agency / MSS Kapstadt / Mein Schreibservice .de / MeinSchreibservice
Avg. LWA :
4.7
(47 entries)
Elenore did good work for us! Will gladly work with her again.
It was a pleasure to work with Elenore. She translated our website from English to Swedish. In the translation process she paid great attention to detail, and strictly complied with our job instructions. I will definitely grant her another translation project should the opportunity arise.
Marina Edelmann
(Plant for the Planet)
Nov 04, 2015
Mrs. Nikolausson worked for our NGO as a translator english-swedish and she did a great job. We can warmly recommend her for any translations english-swedish and would definitely work with her again.
I had very smooth communication with Eleonore before the job started, very friendly and proffessional, the translation process went super. we are very happy with the finished job :) // Andre Hakwinsson
Outsourcer feedback
(Those who did not leave a comment)
May 02, 2017
paplexis
Willing to work with again:
Yes
Mar 10, 2016
James Chase (Translation Limited)
Willing to work with again:
Yes
The Rosetta Foundation is a non-profit organisation promoting equal access to information across the languages of the world. We maintain the Translation Commons (www.trommons.org) matching non-profit translation projects and organsiations with the skills and interests of volunteer translators. Elenore has enthusiastically participated as a volunteer with The Rosetta Foundation. We're lucky to have her on our team of volunteers.