Martina is a great professional, always on time and a pleasure to work with. We would highly recommend her services!
Federica Ruotolo
Nov 28, 2019
Average WWA rating given: 5.00
(1 entry)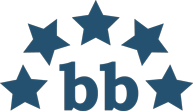 Connect Global
Avg. LWA :
5
(5 entries)
We have been collaborating with Martina on several projects for a while and, thanks to her high level of professionalism, friendly approach, and precision, it has been a pleasure to work with her.