Fast delivery before the deadline, more than excellent quality, Nice formatting, just everything!

InfoMarex
Jul 27, 2020
Average WWA rating given: 5.00
(23 entries)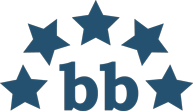 InfoMarex Translations
Avg. LWA :
5
(185 entries)
An excellent professional translator with whom we shall work again when the opportunity arises.
Hyun Jae Jeoung is a great translator, prompt, reliable and professional.
Outsourcer feedback
(Those who did not leave a comment)