Jean Paul Icyimpaye
Dec 16, 2020
Average WWA rating given: 5.00
(15 entries)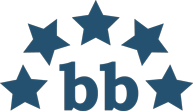 Translation Palace Ltd
Avg. LWA :
4.8
(12 entries)
Adam is a reliable linguist. He sticks on quality and deadline! I recommend him.
Reliable and high-quality translator, quick turnaround too!
Adam provides excellent work, on time. Excellent communication - a highly recommendable translator.
Quality job delivered on time.
GlobalTransl (X)
Aug 09, 2012
Adam is a very good and reliable translator. On-time delivery, accurate translations and a very nice person to collaborate with!
Reliable, qualified translations and on time delivery.
Honest and reliable. Pleasure to work with!
Very satisfied with the work and helpful attitude. A pleasure wto work with.

Mc LEHM TRADUCTORES, S.L. Vendor Manager
Jun 13, 2007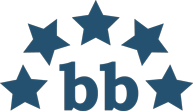 Mc LEHM Traductores / McLEHM / Mc LEHM International
Avg. LWA :
5
(26 entries)
Delivery on time and excellent quality
Fast delivery and good product
Adam become one of our favorite ressources and we are definitelly willing to work again with him.
Efficient, punctual and understanding to the client needs
Outsourcer feedback
(Those who did not leave a comment)
This sevice provider has not yet received any colleague feedback.
Have you worked alongside this service provider? Leave Adam Lankamer a rating.