Traducteur professionnel très qualifié. Excellente communication. Délai respecté. Bravo!
Reliable and professional translator. We would recommend his servicees.
Timely delivery, high quality, kind & warm contact. Thank you Velislav.
Outsourcer feedback
(Those who did not leave a comment)
Sep 23, 2010
Matt Train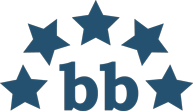 Translate Media / TranslateMedia
Avg. LWA :
4.9
(72 entries)
Willing to work with again:
Yes
This sevice provider has not yet received any colleague feedback.
Have you worked alongside this service provider? Leave Velislav Lekov a rating.