Alexander is amazing, will definitely work again with him.
He has good and fast communication and highly technical background. He always timely delivered. I highly recommend him to whom seeks a great EN-RU translator.
Alexander Konosov translated for our company big text with changes, during the work. I am satisfied with the translation and with a service we got
Sabine D.
(Christiani Wassertechnik GmbH)
Feb 17, 2020
We are very happy to have a professional translator with him.
Alexander has delivered on time, we kept very good communication, and the job was very tidy. I would definitely like to work with him again.
Evelina Ameduri
(OMNIA s.r.l. / Omnia SRL)
Jul 03, 2014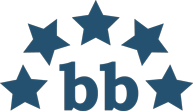 OMNIA s.r.l. / Omnia SRL
Avg. LWA :
5
(2 entries)
Alexander has always been very professional, we haven't received any complaints on the quality of his work and he is always on time for delivery. I am happy to recommend his services.
Lex Lennings
(Delft Spline Systems)
Apr 25, 2014
Services were provided as agreed, after that flexible in processing the comments of independent reviewers. Thanks!
Outsourcer feedback
(Those who did not leave a comment)