Services
Translation, Interpreting, Editing/proofreading, Training, Transcription
Languages
angielski > portugalski, portugalski > angielski, portugalski
Specializes in
Edukacja/pedagogika, Nauki ścisłe (ogólne), Medycyna: przyrządy, and 7 more.
Extremely pleased with Geraldo's translation!
Very good at what he does! Geraldo is very precise and responsive... one of my favorite Portuguese translators to work with.
Geraldo is a fabulous linguist to work with. Always prompt in response and goes the extra mile by explaining the reason he translated in a certain way. He has helped us win a big account with a client. Definitely will use him now and in the future :)
Geraldo is an amazing translator! He will provide quality products on time every time. If you need a freelancer in this pair, he is an excellent choice!
Geraldo is one of the BEST translators you will find in this pair! Reliable, communicative/responsive, delivers HIGH quality work, and will not let you down. TaikaTranslations recommends Geraldo for all you freelance translation needs in this pair!
Joaquim Ribeiro
(FFIAM)
Dec 31, 2014
Geraldo has translated and interpreted for our Festival during the last 10 years or so. Very professional and always on time, he has been a great asset to our organization.
Outsourcer feedback
(Those who did not leave a comment)
Apr 19, 2017
L10N Studio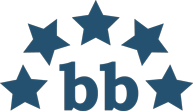 L10N Studio Comunicações Técnicas / A2 Always Two - Tradução e Interpretação, Lda.
Avg. LWA :
5
(13 entries)
Willing to work with again:
Yes
Mar 30, 2016
lingohorizon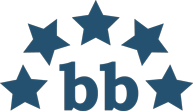 Lingo Horizon Ltd.
Avg. LWA :
5
(10 entries)
Willing to work with again:
Yes
Geraldo has an extraordinary eye for detail and he gets the meaning exactly right. Always punctual, helpful and a delight to work with :-)