Languages
niderlandzki > polski, angielski > polski, afrikaans > polski
Specializes in
Reklama/public relations, Mechanika/inżynieria mechaniczna, Marketing/badania rynku, and 7 more.
Professional work, good communication. Very satisfied, thank you.
Friendly, professional and highly recommended!
A fine translator, absolutely recommendable.
Maciej is a reliable person to work with. He provides good quality and is punctual.
Many thanks for the work you do for us!
Great cooperation, always on time and professional.
Professional, timely and reliable services. Certainly recommended.
Maciej's translations are of perfect quality and he has never missed a deadline!
Dom Tłumaczeń Sowa od 2012 roku korzysta z usług tłumaczeniowych Pana Macieja Buraka w zakresie j. niderlandzkiego. W tym czasie Pan Maciej przetłumaczył dla nas ponad 200 stron tekstów z j. niderlandzkiego na polski. W okresie współpracy z naszym biurem nie było żadnych zastrzeżeń dotyczących jakości i terminowości wykonywanych przez niego zleceń.
Mr. Burak delivered his work very promptly and I had no complaints from the client. I am unable to judge the quality of his work as I do not speak Polish.
Maciej is very professional and has provided us with high quality translations
awangarda (X)
Aug 29, 2012
I can definitely recommend Maciej as a reliable collaborator who provides top quality translation.
Maciej Burak is reliable, friendly and professional. He provides us with high quality translations. I would certainly recommend him to anyone considering using his services.
Szymon Dembski (X)
Feb 16, 2011
Very reliable partner in business. Instructions regarding translations always clear and professional and payment always on time.
Euro-Com International B.V.
Feb 15, 2011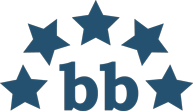 Euro-com / Euro-com International
Avg. LWA :
5
(56 entries)
Maciej is an excellent linguist with high responsiveness and good quality work. It has been a pleasure to work with him and we recommend his services.
Outsourcer feedback
(Those who did not leave a comment)