Services
Translation, Editing/proofreading, Website localization, Transcription
Languages
angielski > grecki, grecki > angielski
Specializes in
Finanse (ogólne), Prawo (ogólne), Prawo: umowy, and 6 more.
Marianna
(Olive fountain )
Jun 16, 2020
She is very professional.
Aspasia graciously translated a significant translation in regards to Corona for free, although payment was offered. Just amazing! She'll be on our shortlist for sure!
Rachel Black
Mar 13, 2020
I have now used Aspasia services to officially translate birth certificates and certificates of non impediment and also our wedding certificates following our ceremony in Greece. She is alway fast to respond and produces a high quality of work. I always appreciate her work and support.
Natasha Ainslie
Mar 09, 2020
I recently used Aspa to translate documents from English to Greek for my upcoming wedding in Corfu. She was so lovely and was always on hand to respond to any questions I had. She went above and beyond for me and my tight timescale, I would not hesitate to recommend her services to anyone from start to finish she was fabulous.
Aspa delivered a high quality translation ahead of schedule and, equally importantly, was extremely friendly and professional to work with. I have no hesitation in recommending her services.
Aspasia is a great professional. Her translation work is of outstanding quality and she has an amazing work ethic. I would happily employ her again.
Aspasia was incredibly helpful and efficient and went out of her way to accomodate the client's requests. I would not hesitate to use her services again.
Reasonably priced, attentive, flexible and damned good - these people are what the industry needs as a backbone!
nice to communicate with Aspasia, fast and professional translator
Tribute to Aspasia's generosity and professionalism shown in the localization of GoodPlanet's web page into Greek, performed through Translators Without Borders
Reliable, professional and responsive
Good quality, prompt delivery, enjoyable to work with
Ms Merkouri has provided great responsiveness and accurancy on our requests for translation and interpretation services.
Aspasia did some good translations for us. I can safely recommend her.
Outsourcer feedback
(Those who did not leave a comment)
Mar 16, 2020
Panos Roussos
Willing to work with again:
Yes
Mar 13, 2020
Evangelos Sioulis
Willing to work with again:
Yes
Jun 21, 2012
Miho Narod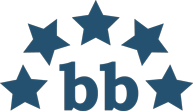 CP Language Institute / CPLI
Avg. LWA :
5
(6 entries)
Willing to work with again:
Yes
Oct 04, 2010
Lanza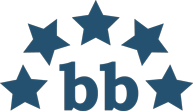 Lanza Language, Inc.
Avg. LWA :
5
(4 entries)
Willing to work with again:
Yes