Stron w wątku: < [1 2 3 4 5 6 7 8 9 10 11 12 13 14 15 16 17]
Off topic: İlginç yazılar
Autor wątku: Adnan Özdemir
--Alıntı--

"Pulu ödəməyənlərin saqqalı qırxılır" - Tarixin ən qəribə vergiləri haqqında MARAQLI FAKTLAR

21.02.2021 -- 17:55


Tarix insanların təəccüblənməsinə səbəb olan qəribə hadisələrlə doludur. Bu qəribəliklərdən biri də günümüzün ən böyük problemlərindən biri olan vergidir. Vergi məsələsi günümüzdə normal qaydalarda və sahələrdə tətbiq olunsa da keçmişdə bir qədər fərqli ol
...
See more
--Alıntı--

"Pulu ödəməyənlərin saqqalı qırxılır" - Tarixin ən qəribə vergiləri haqqında MARAQLI FAKTLAR

21.02.2021 -- 17:55


Tarix insanların təəccüblənməsinə səbəb olan qəribə hadisələrlə doludur. Bu qəribəliklərdən biri də günümüzün ən böyük problemlərindən biri olan vergidir. Vergi məsələsi günümüzdə normal qaydalarda və sahələrdə tətbiq olunsa da keçmişdə bir qədər fərqli olub.

Musavat.com tarixin ən qəribə vergiləri haqqında maraqlı faktları diqqətə çatdırır.

Yağ vergisi

Tarixdəki ən qəribə vergi siyahısına ilk olaraq Qədim Misir liderlik edir. Burada vergidən yayınma və yalan ifadələr şallaqlama və ölümlə cəzalandırılıb. Bununla birlikdə bir neçə yazıçılar taxıldan pivəyə, Nil boyunca nəqliyyata qədər hər şeyə görə vergilərin ödənilməsini təmin etmək üçün vəzifələndirilib. O dövrdə hər hansısa bir şəxs yemək yağını yenidən istifadə etmək istəsə yazıçılara diqqət yetirməli idi. Yemək yağının təkrar emalı qanunsuz olduğu üçün vəzifələndirilmiş yazıçılar evlərdə istifadə olunmuş yağları axtarırdılar. Bunu edən şəxs aşkarlandıqda sərt bir xəbərdarlıq və ya ev sahibini təzə yağ almağa, həmçinin müvafiq vergini ödəməyə məcbur edirdilər.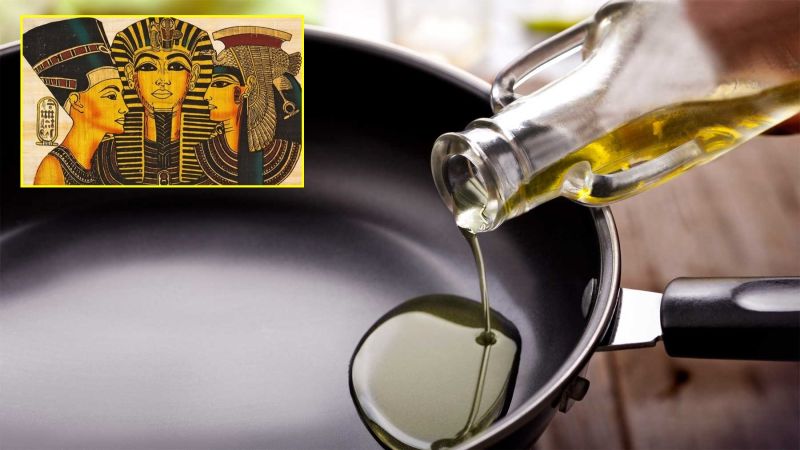 Qorxaqlıq vergisi

Orta əsr İngiltərəsindəki bir cəngavər müharibədə mübarizə aparmaq istəmirdisə, pul ödəməklə bu müharibədə iştirak etməyə bilərdi. "Qorxaqlıq vergisi" adlandırılan bu ödəniş cəngavərin müəyyən bir döyüşdə hərbi xidməti keçməməsinə icazə verirdi. 1199 - 1216-cı illər arasında hökm sürən Kral Con bu vergidən sui-istifadə edib və ölkə müharibə şəraitində olmadığı halda cəngavərlərdən pul toplayıb.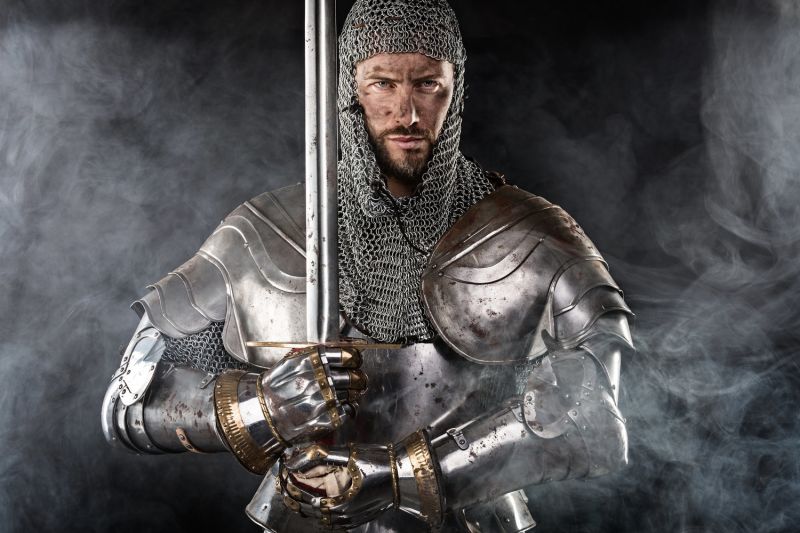 Subaylıq vergisi (ADO_NOT: Buradaki "subaylık" - bekarlık anlamındadır)

Romanın ilk imperatoru Augustus üç və ya daha çox uşağı olan ailələri mükafatlandırır , 38 yaşından yuxarı subay kişilərə isə subaylıq vergisi tətbiq edirdi. Bu şəxslərin kütləvi oyunlarda iştirakı da qadağan olunurdu. Bənzər vergilər tarix boyu tətbiq edilib. 1695-ci ildə İngilis parlamenti 25 yaşından yuxarı subaylara və övladsız şəxslərə vergi tətbiq edib.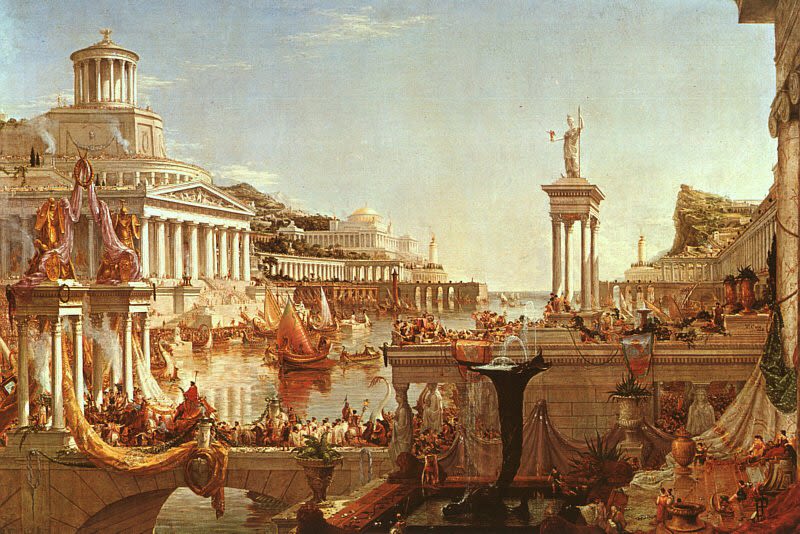 Saqqal vergisi

İngiltərə kralı VIII Henri sübut olunmasa da saqqallara vergi topladığı iddia edilir. Lakin 1698-ci ildə Böyük Pyotr kimi tanınan Rus Çarı illik saqqal vergisi tətbiq edib. Yoxsulların ildə cəmi 2 rubl qarşılığında saqqal uzatmasına icazə verilirdi. Varlı vətəndaşlar 100 rubl ödəməli idilər. Vergidən yayınanların polis tərəfindən zorla saqqalları qırxılırdı. Vergi ödəyicilərinə isə mis sikkələr verildi. Bu mis sikkələr saqqallarına vergi verdiklərini sübut edirdi.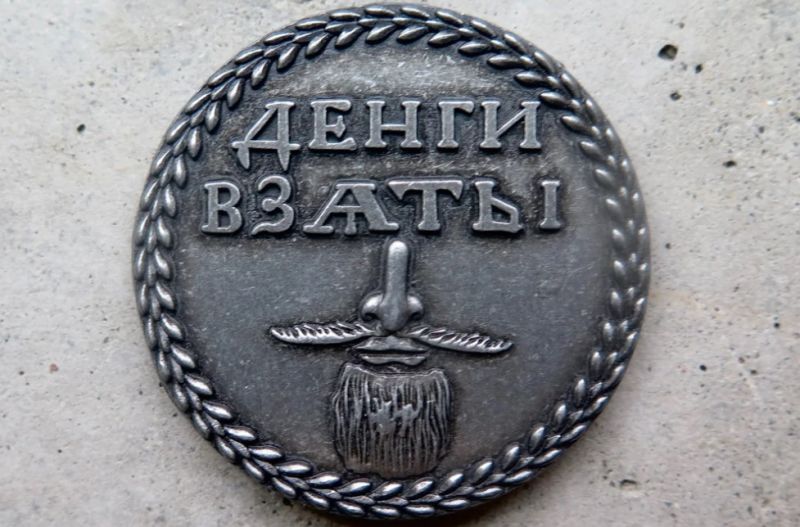 Pəncərə vergisi

Pəncərə vergisi 1696-cı ildə İngiltərədə vətəndaşları mövcud sərvətlərinə görə vergi tutmağın bir yolu olaraq tətbiq edilib. Daha çox pəncərə daha böyük bir ev demək idi. Beləliklə daha çox pəncərəsi olan bir ev sahibi daha çox vergi ödəməli olacaqdı. Nəzəri baxımdan bunun mənası var idi, amma planlaşdırıldığı qədər baş tutmadı. Çünki pəncərənin tərifi məsələni çətinləşdirdi. Vergi ödəməmək üçün ev sahibləri pəncərələrini kərpiclərlə hörərək bağladılar. Bu, zəif işıqlandırma və zəif havalandırma ilə nəticələndi. İnsanlar tifus, çiçək, vəba kimi sağlamlıq problemləri yaşadılar. Daha sonra vergi 1851-ci ildə ləğv edildi. Beləliklə, pəncərə vergisi tarixin ən qəribə vergiləri arasında yerini aldı.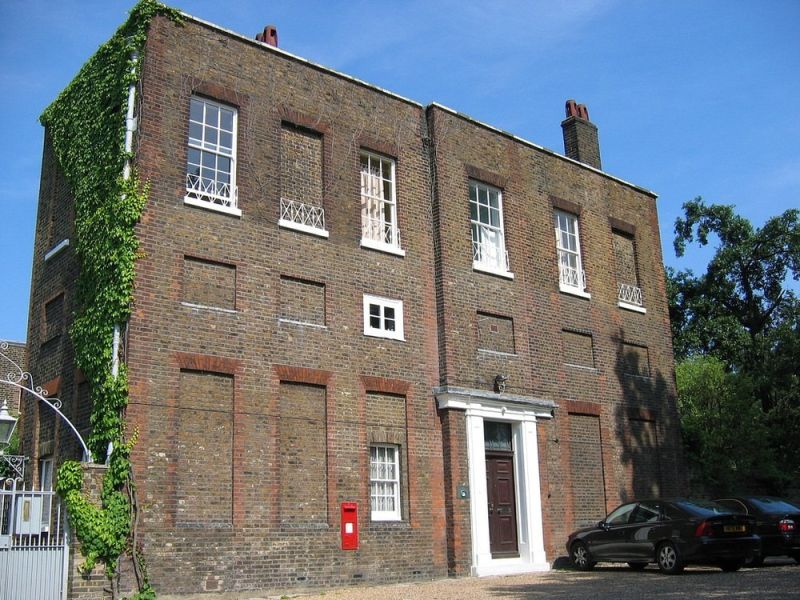 Təkər izi vergisi

Bir dövr Avropada alınan bu verginin mahiyyətini təkər izi təşkil edirdi. Hətta öküz arabalarından belə alındığı söylənilir.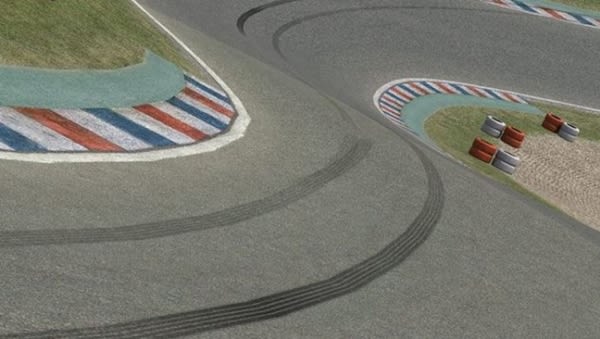 İkinci ər vergisi

İspaniyada 14-cü əsrdə alınan bu vergini ikinci evliliyini edən qadınlar ödəyirdi.

Şapka vergisi

Son olaraq 1784-cü ildən 1811-ci ilə qədər İngiltərədə alınan bu vergi insanların şapka taxdığı üçün ödəmək məcburiyyətində olduqları vergi növü idi. Hər fərdin gəliriylə düz mütənasib bir dəyərdə şapka taxdığı və o nisbətdə vergi ödədiyi deyilir.

Parik vergisi

Venesiyada 15-ci əsrdə bu verginin alınmasına səbəb başı keçəl olanların bunu gizlətmək üçün daha çox parikdən istifadə etməsi olub. Bu halın artdığını görən hökumət vergi tətbiq edib.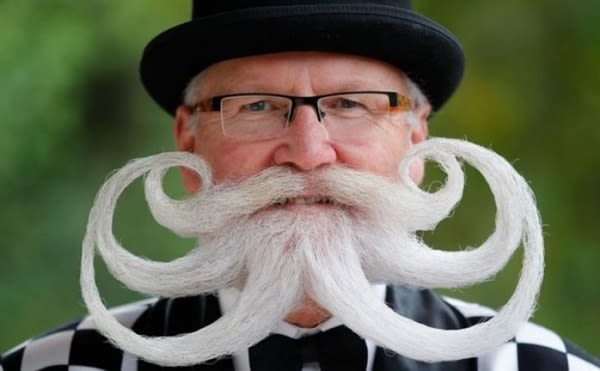 Bığ vergisi

Uruqvayda qısa bir müddətə etibarlı olan vergi də maraqlı vergilər arasında yerini almaqdadır. 1867-ci ildə kişilərdən alınan bığ vergisinin miqdarı bığın santimetrinə görə dəyişməkdə idi. Bığın hər sm-i üçün 2 peso alınırdı, lakin xalqdan olduqca sərt reaksiyalar gəldiyinə görə qısa müddət sonra ləğv edilmişdi.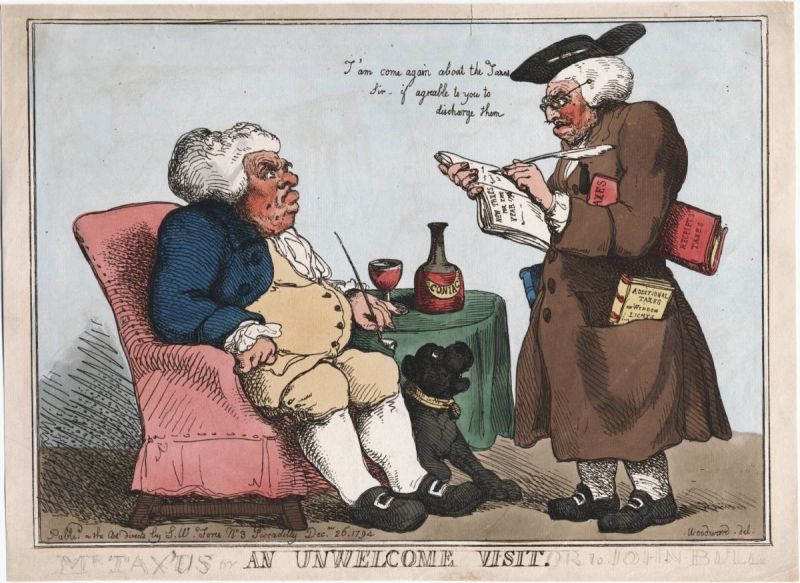 Gürcülər tərəfindən tətbiq olunan maraqlı vergilər

Gürcüstanda bir dönəm tarixdə görünməmiş bir vergi dalğası olub. Belə ki, Gürcülər müharibə borclarını ödəyə biləcəkləri hər bir şeyə vergi tətbiq ediblər. Vergilərinə bir çox əşyalar, xüsusilə kərpic, şam və saat daxil idi. Bu vergilər də tarixin ən qəribə vergiləri sırasındadır.

Turan Oruc
Musavat.com

Yazının yeri: https://musavat.com/news/pulu-odemeyenlerin-saqqali-qirxilir-tarixin-en-qeribe-vergileri-haqqinda-maraqli-faktlar_780727.html



▄▄▄▄▄▄▄▄▄▄▄▄▄▄▄▄▄▄▄▄▄▄▄▄▄▄▄▄▄▄▄▄▄▄▄▄▄▄▄▄▄▄▄▄▄▄▄▄▄▄▄▄▄▄▄▄▄▄▄▄▄▄▄▄▄▄▄▄▄▄


--Alıntı--


Throughout history there have been many strange, unusual, and weird taxes


(read about the history of taxes). Many of them were implemented to raise additional revenue, while the purpose of others was to promote social change. Here are some of the strangest ones:
Oct. 10, 2020

Ancient Taxes from Around the World
In Ancient Egypt, cooking oil was taxed, and on top of that, people had to buy their taxed cooking oil from the Pharaoh's monopoly, and were prohibited from reusing previously purchased oil.

Pecunia non olet or Money doesn't stink! is a Latin saying. During the 1st century AD, Roman emperor Vaspasian placed a tax on urine. The buyer(s) of the urine paid the tax. The urine from public urinals was sold as an essential ingredient for several chemical processes e.g. it was used in tanning (not exactly sure how), and also by launderers as a source of ammonia to clean and whiten woolen togas etc. Therefore, those who obtained valuable urine from collectors were charged a tax.

During the 1st century AD, Roman emperor Vaspasian placed a tax on urine. The buyer(s) of the urine paid the tax.
In Ancient Rome, it was not uncommon for slave owners to free their slaves after a certain number of years of work, and/or the payment of a certain fee. Slaves could pay that fee because many of them had the opportunity to work in several places, and thus could earn the money used to obtain their freedom. The Roman government required the newly freed slave to pay a tax on his or her freedom.

During the Middle Ages, European governments placed a tax on soap. It remained in effect for a very long time. Great Britain didn't repeal its soap tax until 1835.

England implemented a window tax, taxing houses based on the number of windows they had.
In 1705, Russian Emperor Peter the Great placed a tax on beards, hoping to force men to adopt the clean-shaven look that was common in Western Europe.

The French had a salt tax called the gabelle, which angered many and was one of the contributing factors to the French Revolution.

In 1885 Canada created the Chinese Head Tax, which taxed the entry of Chinese immigrants into Canada. The tax lasted until 1923 when a law was passed banning Chinese people from entering Canada altogether with a few exceptions.

Japan imposed a tax on whiskey which is based on the percentage of alcohol by volume, so Japanese whiskey manufacturers began diluting their product with water to avoid the tax. European whiskey manufacturers were prohibited from doing so; therefore, Japanese whiskey had an advantage in Japan.

Taxes From England
In 1712, England imposed a tax on printed wallpaper.
King Henry I allowed knights to opt out of their duties fight in wars by paying a tax called "scutage". At first the tax wasn't high, but then King John came to power and raised it to a rate of 300%. Some claim that the excessive tax rate was one of the things that contributed to the creation of the Magna Carta, which limited the king's power.

Oliver Cromwell placed a tax on Royalists, who were his political opponents, taking one tenth of their property. He then used that money to fund his activities that were aimed against the Royalists.

Playing cards were taxed as early as the 16th century, but in 1710, the English government dramatically raised taxes on playing cards and dice. This led to widespread forgeries of playing cards to avoid paying taxes. The tax was not removed until 1960.

In 1660, England placed a tax on fireplaces. The tax led to people covering their fireplaces with bricks to conceal them and avoid paying the tax. It was repealed in 1689.

In 1696, England implemented a window tax, taxing houses based on the number of windows they had. That led to many houses having very few windows in order to avoid paying the tax. Eventually this became a health problem and ultimately led to the tax's repeal in 1851.

In the 1700's, England placed a tax on bricks. Builders soon realized that they could use bigger bricks (and thus fewer bricks) to pay less tax. Soon after, the government caught on and placed a larger tax on bigger bricks. Brick taxes were finally repealed in 1850.

In 1712, England imposed a tax on printed wallpaper. Builders avoided the tax by hanging plain wallpaper and then painting patterns on the walls.

England introduced a tax on hats in 1784. To avoid the tax, hat-makers stopped calling their creations "hats", leading to a tax on any headgear by 1804. The tax was repealed in 1811.

England put a tax on the aromatic powders that men and women put on their wigs.

In 1789, England introduced a tax on candles. People were forbidden from making their own candles unless they obtained a license and then paid taxes on the candles they produced. The tax was repealed in 1831, leading to a more widespread popularity of candles.

In 1795, England put a tax on the aromatic powders that men and women put on their wigs. This led to a dramatic decline in the popularity of wigs.

Salt was a very popular thing to tax because consuming it is necessary to humans. The British placed a tax on salt, and the salt tax gained worldwide attention when Gandhi staged nonviolent protests against it.

England has a tax on televisions. If you own a television in your home, you must pay an annual fee, formally called a television license, for each television you own. This money is used to finance programming on the BBC. Color televisions are taxed at a higher rate than black and white televisions. Interestingly enough, if a person is blind an owns a TV in his or her home, he or she still has to pay the tax, but only half of it. Failure to pay this fee is subject to criminal penalties. There were 155,000 convictions and fines in 2012 alone.

England has a tax on televisions. If you own a television in your home, you must pay an annual fee, formally called a television license, for each television you own.

State Taxes
Johnstown, Pennsylvania was devastated by a flood that killed nearly 2,000 people in the late 19th century, and in 1936 another flood damaged the town. That led to the state of Pennsylvania passing a tax on alcohol, the proceeds of which would be used to rebuild the city. By 1942, enough money was raised to rebuild Johnstown, yet the tax exists to this day, and brings in around $200 million a year for Pennsylvania.

New York City places a special tax on prepared foods, so sliced bagels are taxed once as food and again as prepared food, thus creating a sliced bagel tax.

New York City places a special tax on prepared foods, so sliced bagels are taxed once as food and again as prepared food, thus creating a sliced bagel tax.

Maine has special tax on blueberries, a valuable state resource.

Pennsylvania has a tax on coin-operated vacuum machines at gas stations.

Pittsburgh has a 5% amusement tax on anything that offers entertainment or allows people to engage in entertainment.

States like Iowa, Pennsylvania, and New Jersey exempt pumpkins from a sales tax but only if they will be eaten and not carved.

In 2005, Tennessee began requiring drug dealers to anonymously pay taxes on any illegal substances they sold.
Despite marijuana being illegal on a federal level and in most states, many states impose taxes on the sale of marijuana.

In Arkansas, body piercings, pet grooming, and gutter cleaning are all subject to a 6% sales tax.
In California, snuff tobacco is taxed differently depending on its type. Dry snuff is taxed at 256% of its price if it's $1.70 or more. Moist snuff is taxed at 170% of its price if it's $1.70 or more.

Maine has special tax on blueberries, a valuable state resource.

In Chicago, candy that is prepared with flour is taxed as food at 1%, while candy that is prepared without flour is taxed as candy at 6.25%.

In Florida, a sales tax holiday was created that included items like fanny packs, bowling shoes, school supplies, vests, and seemingly randomly assembled list of other items.

Numerous states charge a tax on admissions to racetracks and casinos.

In California, fresh fruit bought through a vending machine is subject to a 33% tax.

In Oregon, double amputees get a $50 tax credit.

In West Virginia, there is an additional tax on sparklers.

Kentucky levies a sales tax on thoroughbred stud fees (whether the horses were in the Derby or not).

In Texas, Christmas tree decoration services are subject to a tax only if the decorator provides the decorations and ornaments. In addition, there is a tax on holiday-themed pictures that are meant to be placed on windows.
Many cities and states levy a "jock tax" on any income earned by entertainers and athletes while working in that city. Therefore, athletes have to pay taxes on a portion of their income in any place they play.

Wisconsin is one of the few states that levies a tax on internet access. When dial-up was a popular method of getting online, there was double taxation occurring because phone calls were also taxed.

In Chicago, candy that is prepared with flour is taxed as food at 1%, while candy that is prepared without flour is taxed as candy at 6.25%.

In Colorado, essential food items are tax-free, but straws and cup lids are subject to sales tax because they are considered to be nonessential food items.

In New Mexico, people over 100 years old are tax-exempt, but only if they are not dependents.
In many states there are "occupancy taxes" for anyone who books a room in a hotel. For example, in Texas, occupancy of any room costing over $15 is taxed at 6% of the room fee.

In 2004, Maryland imposed a tax on residents whose houses are hooked up to sewers leading to treatment plants. Proceeds go to protect the polluted Chesapeake Bay.

The City of Chicago taxes soda bought in a bottle at a rate of 3%, and taxes soda from fountains at a rate of 9%.
In Tennessee, there is a tax on all litigation. The amount varies case-by-case but it can be as low as $1 for a parking violation case. The tax tends to discourage frivolous lawsuits.

In Minnesota, there is a special tax on fur.
In the state of Kansas, untethered hot air balloon rides are exempt from sales tax because they are considered a legitimate form or air transportation. Tethered hot air balloon rides, on the other hand, are considered to be an amusement ride and therefore are subject to sales tax.

In 2007 Texas lawmakers imposed a $5 tax on establishments that host live nude shows and also allow alcohol consumption on their premises. Since strip clubs are the businesses that are affected by it, the tax was nicknamed the "pole tax". The revenue from the tax goes to help help sexual assault victims and provide health insurance for the poor. The tax was challenged in the Texas Supreme Court on First Amendment grounds, but was upheld in 2011.

Many cities and states levy a "jock tax" on any income earned by entertainers and athletes while working in that city.

Other Unusual Taxes
The IRS taxes stolen property. The 1040 instructions say that you should report it as stolen property. However, doing that would be self-incrimination, from which we are protected by the Constitution; therefore, one has the option of reporting it as "other income".

In 2012 there was a controversy after the London Summer Olympic Games about the tax treatment of foreign athletes competing in Great Britain. According to the British tax code, foreign athletes competing in the UK have all their endorsement income taxed, even income originating from other countries, and the income is taxed proportionally to the time spent in the UK. This is different from the way many other countries, including the United States, tax foreign athletes. In the United States only endorsement income of foreign athletes originating from US sponsors is taxed by the IRS. The law was waived by the British government for the duration of the Olympic Games, but it kicked back in after the conclusion of the games. A number of high profile athletes have spoken out against this tax, stating that their tax bill may be bigger than any prize they may receive by winning the competition. The law is often cited by athletes as a reason for choosing to avoid attending competitions in Great Britain.

Many cities and states levy a "jock tax" on any income earned by entertainers and athletes while working in that city.In Colorado, essential food items are tax-free, but straws and cup lids are subject to sales tax because they are considered to be nonessential food items.

In 2014, the hit Netflix show, House of Cards, halted filming in the State of Maryland as film tax credits were expected to run out. The show received $11.6 million for its first season and $15 million for its second season. Filming resumed in June 2014. The production team placed House of Cards on hold while waiting for the outcome of two separate bills in the Maryland Legislature. According to the Maryland Film Industry Coalition, film production in the state has a "$400 million impact" on the economy.

Related Tax History Information
While most taxes are not as strange as the ones above, many people have tried to evade taxation entirely. Learn about high-profile tax evasion cases in the United States and around the world.

In Minnesota, there is a special tax on fur.
While some have simply evaded taxes, others have used strange and often incorrect legal and Constitutional

Read about unusual tax deductions.

Read about unpleasant IRS experiences.

Read about money saving tips for every occasion.

Detailed overview of the tax history in United States and the world.



Yazının yeri: https://www.efile.com/unusual-strange-funny-taxes-throughout-the-world-and-history/



▄▄▄▄▄▄▄▄▄▄▄▄▄▄▄▄▄▄▄▄▄▄▄▄▄▄▄▄▄▄▄▄▄▄▄▄▄▄▄▄▄▄▄▄▄▄▄▄▄▄▄▄▄▄▄▄▄▄▄▄▄▄▄▄▄▄▄▄▄▄


--Alıntı--


Die kuriosesten Steuern der Geschichte – analytisch betrachtet

David Staubli | 16.10.2018


Perücken-, Bart- und Urinsteuern: Der Einfallsreichtum von Königen und Zaren beim Eintreiben von Steuern trug bisweilen eigenartige Früchte. Bei aller Kuriosität bieten diese Steuern Anschauungsmaterial für Konzepte der Optimalsteuertheorie.


//Steuern auf Perücken? In Preussen im 18. Jahrhundert kein Scherz.///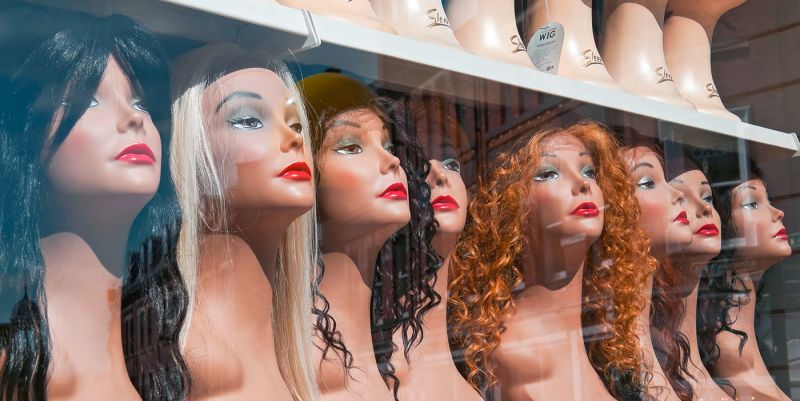 Geld ist immer gut, egal woher es kommt.[1] Das dachte sich wohl auch der von 69 bis 79 n. Chr. regierende römische Kaiser Vespasian, der die Staatsfinanzen mit der Steuer auf Urin bei öffentlichen Toiletten – der sogenannten Urinsteuer – aufbesserte. Aufgrund des Ammoniakgehalts wurde Urin als Zutat für eine Reihe chemischer Prozesse verwendet – unter anderem für die Wäschereinigung – und war entsprechend gefragt. Dies machte sich der Kaiser zunutze und knöpfte den Käufern des begehrten Harnstoffs eine Steuer ab. Seinem Sohn und späteren Nachfolger Titus missfiel die Praxis. Vater Vespasian hielt ihm eine von der Urinsteuer stammende Münze unter die Nase, worauf der Filius eingestehen musste, dass sie nicht stank. Die Redewendung «Geld stinkt nicht» soll auf diese Konversation zurückzuführen sein. Auch im französischen und italienischen Wortschatz lebt die Steuer auf die Notdurft weiter: «Vespasienne» und «vespasiano» bezeichnen bis heute die Stehtoilette.

Der preussische König Friedrich I. nutzte die Popularität von Perücken zu Beginn des 18. Jahrhunderts und erhob eine Steuer von drei Talern pro künstliche Haarpracht. Inspektoren überprüften auf offener Strasse die Perücken der Passanten auf den Stempel, der als Nachweis für den geleisteten Obolus angebracht wurde. Die Idee soll sich sein spitzfindiger Premierminister Johann Kasimir Kolbe von Wartenburg ausgedacht haben, auf dessen Kreativität auch Kuriositäten wie Hutsteuer, Strumpfsteuer oder Jungfernsteuer zurückzuführen sind. Letztere brummte unverheirateten Frauen zwischen 20 und 40 Jahren eine monatliche Abgabe auf.

Russlands Zar Peter I. störte sich an den Rauschebärten und erhob ab 1698 eine Bartsteuer. Jeder, der sich nicht von seiner Gesichtsbehaarung trennen wollte, musste zahlen. Ebenfalls zum Schmunzeln sind die Tür- und Fenstersteuern, die in England bis Mitte des 19. und in Frankreich bis Anfang des 20. Jahrhunderts erhoben wurden. Mittels eines fein austarierten Tarifsystems wurde in Abhängigkeit der Anzahl Fenster und Türen die zu leistende Steuer bestimmt. Wenig überraschend betrieben die Bürger Steueroptimierung, indem sie die Anzahl Fenster und Türen gering hielten. Noch heute sieht man in Frankreich Häuser mit zugemauerten Fenstern.

Schon die Pharaonen im alten Ägypten waren einfallsreich. Sie baten die Bauern zur Kasse in Abhängigkeit des Wasserpegels des Nils. Je höher der Wasserpegel anstieg, desto mehr waren die Felder mit fruchtbarem Nilschlamm überflutet, und desto besser war die Ernte. Dementsprechend war die Steuer umso höher, je höher der Wasserpegel des Nils war. Die Könige der frühen Hochkultur erhoben also quasi eine Nilschlammsteuer.

Fenstersteuer raubt das Tageslicht
Die genannten Beispiele aus der Geschichte der Besteuerung mögen kurios erscheinen. Doch sie bieten wertvolles Anschauungsmaterial für die grundsätzliche Frage, wie das Steuersystem idealerweise (nicht) ausgestaltet sein soll. Die Fenstersteuer zeigt exemplarisch, wie der fiskalische Zweck einer Steuer untergraben wird und gleichzeitig ein Kollateralschaden entsteht, wenn die Steuer leicht umgangen werden kann und vor allem umgangen wird. Im Fachjargon: wenn die Anzahl Fenster elastisch auf die Besteuerung reagiert. Mit jedem Fenster, das aus finanziellen Gründen eingespart oder zugemauert wird, sinken die Einnahmen des Staates, und die Wohnzimmer verdunkeln sich weiter. Die Menschen vom Tageslicht fernzuhalten, kommt einem beachtlichen Wohlfahrtsverlust gleich, der nicht das Ziel der Steuerpolitik sein kann.

Kaiser Vespasian ging cleverer vor und setzte mit der Urinsteuer auf eine Bemessungsgrundlage, die kaum auf Besteuerung reagiert, weil die Umgehung der Steuer schwierig ist. Mit anderen Worten: Der Harndrang ist steuerunelastisch. So gesehen, ist die Urinsteuer eine effiziente Steuer, weil die Ausweichreaktionen und der damit verbundene Wohlfahrtsverlust gering sind.

Auch die ägyptischen Pharaonen kann man mit Fug und Recht als Pioniere effizienter Besteuerung bezeichnen. Die Nilschlammsteuer tut nämlich ansatzweise das, was der Optimalsteuertheorie vorschwebt, aber aufgrund von Informationsdefiziten der Steuerbehörden kaum möglich ist: Sie besteuert nicht das Einkommen direkt, sondern die Fähigkeit, Einkommen zu erzielen. Damit kann das Prinzip der Besteuerung nach der wirtschaftlichen Leistungsfähigkeit (Gerechtigkeitsziel) berücksichtigt werden, ohne die Leistungsanreize (Effizienzziel) zu beeinträchtigen. Ein hoher Wasserpegel bewässert die Felder mit fruchtbarem Schlamm und erhöht dadurch das Einkommenspotenzial der Bauern. Weil aber die Steuerbelastung vom Nilometer abhing und nicht vom Einkommen direkt, hatte die Nilschlammsteuer keine negativen Leistungsanreize. Die Pharaonen waren also raffinierte Steuerpolitiker.

Erkenntnisse aus der Optimalsteuertheorie
Theoretisch betrachtet, geht es bei der Ausgestaltung von Steuern um die Frage: Wie kann ein gewünschtes Niveau an Steuereinnahmen unter Berücksichtigung der Verteilungsgerechtigkeit mit möglichst geringen Marktverzerrungen bzw. Wohlfahrtsverlusten erzielt werden? Hinzu kommt die Nebenbedingung, dass die Besteuerung nur auf Markttransaktionen und allenfalls auf beobachtbare Charakteristiken von Individuen abstützen kann. Damit ist beispielsweise die wirtschaftliche Leistungsfähigkeit als direkter Anknüpfungspunkt für die Besteuerung ausgeschlossen.

Antworten liefert die sogenannte Optimalsteuertheorie, wobei die genaue Ausgestaltung des optimalen Steuersystems stark von der Gewichtung der Ziele (Verteilungsgerechtigkeit vs. wirtschaftliche Effizienz) und von den Annahmen zum Verhalten der Wirtschaftsakteure abhängt.[2] Gestützt auf die einschlägige Literatur, lassen sich dennoch einige Grundsätze nennen, wie Steuersysteme optimalerweise ausgestaltet sein sollten.

Im Allgemeinen nimmt die Verzerrungswirkung einer Steuer mit zunehmendem Steuersatz überproportional zu. Das heisst, eine Steuererhöhung von 10 auf 11 Prozent verursacht einen grösseren Wohlfahrtsverlust als ein Anstieg von 1 auf 2 Prozent. Daraus lässt sich ableiten, dass eine breite Steuerbasis mit tieferem Satz einer durchlöcherten Steuerbasis und einem entsprechend höherem Satz vorzuziehen ist. Anwendbar ist dieses Prinzip etwa auf die Mehrwertsteuer, bei welcher aus Sicht der Optimalsteuertheorie Ausnahmen und differenzierte Sätze grundsätzlich nicht wünschbar sind.

Einige Ausnahmen von diesem Grundsatz lassen sich theoretisch rechtfertigen. Beispielsweise kann es wünschbar sein, im Sinne der Verteilungsgerechtigkeit gewisse Gütergruppen, die überwiegend von Leuten mit geringer wirtschaftlicher Leistungsfähigkeit konsumiert werden, niedriger zu besteuern.[3] Umgekehrt lässt sich ein höherer Satz für diejenigen Gütergruppen rechtfertigen, die komplementär zu Freizeitaktivitäten konsumiert werden (beispielsweise Konzertbillette, Skipässe oder Restaurantbesuche).[4] Dies steigert die Arbeitsanreize, weil der Konsum von Freizeit «teurer» wird. Schliesslich ist eine stärkere Besteuerung von Gütern möglich, die negative externe Effekte verursachen: Mit sogenannten Lenkungssteuern sollen hier die externen Kosten dem Verursacher in Rechnung gestellt werden, sodass die Allokationseffizienz erhöht wird. Lehrbuchbeispiele sind Lärm und Umweltverschmutzung durch den motorisierten Verkehr.

Ein weiterer Grundsatz besagt, dass Zwischenprodukte nicht besteuert werden sollten. Die indirekten Steuern müssen auf Endprodukte beschränkt sein. Die Überlegung dahinter ist folgende: Unabhängig vom Verteilungsziel der Steuerpolitik sollte die effiziente Produktion der Güter nicht durch Steuern auf Zwischenprodukte verzerrt werden.[5]

Anreizwirkung von Einkommenssteuern
Die optimale Ausgestaltung der Einkommenssteuer auf das Erwerbseinkommen hängt massgeblich von den Arbeitsangebotselastizitäten ab. Diese bilden ab, wie stark das Arbeitsangebot auf steuerliche Anreize reagiert. Je steuersensitiver die Leute in ihren Arbeitsentscheiden sind, desto grösser ist der Wohlfahrtsverlust, der durch die Einkommensbesteuerung entsteht, und desto tiefer liegt die optimale Einkommenssteuerbelastung.

Um Aussagen über das optimale Ausmass der Steuerprogression machen zu können, ist des Weiteren zwischen der intensiven Grenze (Entscheidung, mehr oder weniger zu arbeiten) und der extensiven Grenze (Entscheidung, zu arbeiten oder nicht) zu unterscheiden. Je stärker die extensive Grenze dominiert, desto eher lassen sich progressive Grenzsteuertarife rechtfertigen – allenfalls sogar mit negativen Grenzsteuersätzen für niedrige Einkommen.[6] Hingegen spricht eine hohe Elastizität entlang der intensiven Grenze gegen steigende Grenzsteuersätze, weil sich diese negativ auf den Arbeitseinsatz von produktiven Leuten mit hohen Einkommen auswirken.

Die tatsächliche Höhe der Arbeitsangebotselastizitäten lässt sich durch empirische Schätzungen eingrenzen. Wissenschaftliche Befunde deuten darauf hin, dass die Arbeitsentscheide zu Beginn und gegen Ende des Berufslebens steuersensitiver sind als im Alter von 30 bis 55 Jahren. Zudem reagieren Zweitverdiener und Mütter mit kleinen Kindern stärker auf steuerliche Anreize.[7] Nichtsdestotrotz, weil solche Schätzungen naturgemäss mit Unsicherheit behaftet sind, kann die Optimalsteuertheorie in dieser Frage keine pfannenfertigen Rezepte liefern.

Kaynak: https://dievolkswirtschaft.ch/de/2018/10/die-kuriosesten-steuern-der-geschichte-analytisch-betrachtet/



▄▄▄▄▄▄▄▄▄▄▄▄▄▄▄▄▄▄▄▄▄▄▄▄▄▄▄▄▄▄▄▄▄▄▄▄▄▄▄▄▄▄▄▄▄▄▄▄▄▄▄▄▄▄▄▄▄▄▄▄▄▄▄▄▄▄▄▄▄▄


--Alıntı--


TOP 10 der kuriosesten Steuern weltweit


von Hannes am 04.04.2017

Kannst du dir eine Welt vorstellen, in der du fürs Tattoo eine Steuer zahlen musst? Im US-Bundesstaat Arkansas ist das nämlich so. Dort gehen stolze 6% der Verschönerungskosten an den Fiskus.

Auch das älteste Gewerbe der Menschheitsgeschichte wird versteuert. Seit 2004 wird in Köln eine Sex-Steuer für käufliche Liebe erhoben. Durchschnittlich zahlen Prostituierte immerhin 150€ Steuern. Dadurch nimmt die Stadt knapp 1 Million Euro im Monat ein.

Überall dort, wo Geld fließt, ist der Staat nicht weit. Schließlich können aus so ziemlich jedem Geschäft ein paar Kröten herausgeschlichen werden. An Erfindungsreichtum mangelt es einigen Ländern absolut nicht. Habt ihr schon mal was von den folgenden 10 kuriosen Steuern gehört?


Platz 10 - Urinsteuer
Du kennst sicherlich den Ausspruch: "Geld stinkt nicht!" Heutzutage wird dieser allerdings eher in einem anderen Kontext verwendet. Denn ursprünglich geht die Redewendung auf einen Streit zwischen dem römischen Kaiser Vespasian (69 bis 79) und seinem Sohn Titus zurück. Der Kaiser verlangte eine Steuer von jedem Bürger, der eine öffentliche Toilette nutzte. Titus war dagegen und versuchte zeitlebens seinen Vater davon zu überzeugen, jedoch ohne Erfolg.

Platz 9 - Bartsteuer
Zar Peter der Große, der von 1672 bis 1725 lebte, nahm von jedem 50 Rubel im Jahr ein, der sich weigerte, den Bart abzuschneiden. Jedoch konnte die Steuer nicht die erwünschten Einnahmen erzielen - sehr zum Leidwesen des Regenten.


Platz 8 - Fenstersteuer
Kurios ging es in Frankreich bis ins 19. Jahrhundert zu. Dort wurde auf Fenster und Türen eine Steuer erhoben. Die Höhe der Steuerlast wurde nach der Einwohnerzahl, der Anzahl der Türen und Fenster sowie der Lage derselben bemessen. Noch heute kann man an besonders alten Gebäuden die zugemauerten Fenster und Türen erkennen. Besonders die Frontpartie eines Hauses besteht nicht selten nur aus einem Zugang und einem kleinen Fenster.

Platz 7 - Perückensteuer
Im 17. und 18. Jahrhundert war es nicht unüblich, dass die Damen und Herren Perücken trugen. Allerdings musste man sie sich auch leisten können. Schließlich mussten für jede in der Öffentlichkeit zur Schau gestellte Perücke 3 Taler gezahlt werden. Auf die Idee gekommen ist damals Friedrich I von Preußen.


Platz 6 - Nilschlammsteuer
Besonders einfallsreich waren die Pharaonen des alten Ägyptens. Sie ließen Bauern eine Steuer zahlen, wenn deren Äcker und Felder nach einem Nil-Hochwasser mit Schlamm überschwemmt waren. Immerhin galt der Schlamm lange Zeit als besonders fruchtbar. Umso höher also der Schlamm-Pegel, desto teurer wurde es für die Bauern.

Platz 5 - Prinzessinnensteuer
Im Volksmund wurde diese Steuer auch Fräuleinsteuer genannt. Historisch ableiten lässt sie sich aus dem mittelalterlichen Lehnsrecht. Das besagte, dass Vasallen ihrem Lehnsherren eine Steuer zahlen mussten, sobald eine Tochter ins Herrscherhaus einheiratete. Das Geld wurde für die Versorgung der Prinzessin ausgegeben.


Platz 4 - Türkensteuer
Hierbei handelt es sich wieder um eine historische Steuer. Kaiser Friedrich III wurde 1481 von den Reichsständen dazu gedrängt, eine Türkensteuer, auch Reichstürkenhilfe genannt, zu erheben. Immer wieder gab es Vorstöße türkischer Heere in den Westen, die versuchten, europäische Herrscher zu stürzen. Mit dem Geld wurden Armeen und deren Ausrüstungen finanziert.

Platz 3 - Flugticket-Steuer
Schon mal was vom Fond "Unitaid" gehört? Wir bis vor Kurzem auch nicht. Dabei handelt es sich um eine Mission der Länder Brasilien und Frankreich. Diese erheben auf Flugtickets nach Afrika einen Steuersatz von bis zu 85%. Mit diesem Geld werden Hilfsprojekte finanziell unterstützt.


Platz 2 - Feuerwerk-Steuer
Im US-Bundesstaat West Virginia feiern die Bürger jedes Jahr am 4. Juli ihren Nationalfeiertag. Das muss natürlich mit ordentlich Krawall und Lärm geschehen. Deswegen wird eine Extra-Steuer in Höhe von 6% auf jeden Feuerwerkskörper erhoben. So wird das Fest schnell zum Kassenschlager für den Bundesstaat.

Platz 1 - Zucker-Fettsteuer
Gleich vorweg: Noch gibt es die Zucker-Fettsteuer in Deutschland nicht. Seit Jahren fordern Fachgesellschaften allerdings höhere Steuern für ungesunde Lebensmittel. Dann könnten anstatt 7% Mehrwehrtsteuer bald 19% für Fast Food, Chips, Cola und Co. fällig werden. Jedes Jahr steigt die Zahl der an Diabteses erkrankten Menschen.


Yeri: https://studentensteuererklaerung.de/ratgeber-steuern/kuriose-steuern



▄▄▄▄▄▄▄▄▄▄▄▄▄▄▄▄▄▄▄▄▄▄▄▄▄▄▄▄▄▄▄▄▄▄▄▄▄▄▄▄▄▄▄▄▄▄▄▄▄▄▄▄▄▄▄▄▄▄▄▄▄▄▄▄▄▄▄▄▄▄


--Alıntı--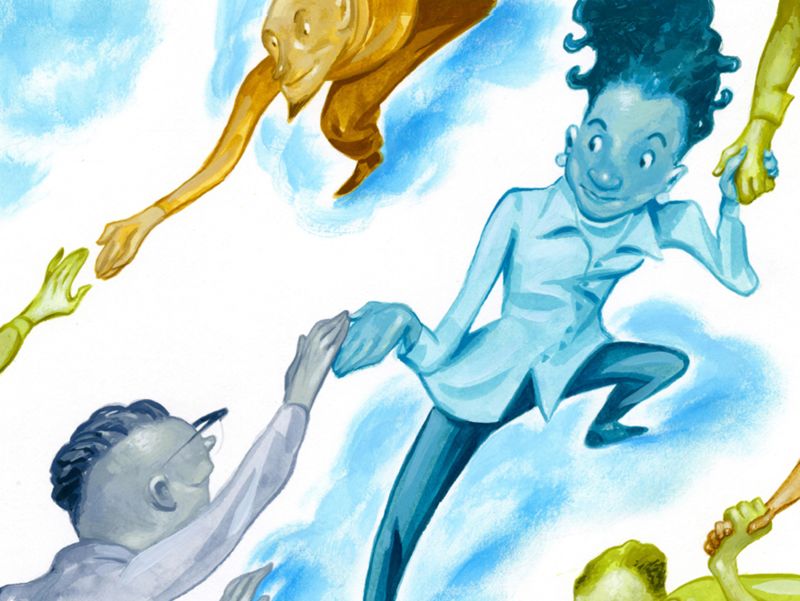 How to Be a Philanthropist—Even If You're Not a Billionaire
8 ways to be an effective altruist in your everyday life.

Lindsey B. King • 5280 February 2020

This is not a guilt trip. Giving back, paying it forward, carrying out random acts of kindness—most of us want to do these things. We really do. But then work…and kids…and tight finances…and in-laws who always seem to be in town…and, well, life often bump those humanitarian inclinations right off the to-do list. Even when bullet points such as "call about volunteering" manage to remain on your Post-it, it still feels like a monumental task to figure out which nonprofits are worthy of your goodwill. And with the new federal tax code rendering itemization unnecessary for many Americans, that cherry-on-top incentive has virtually disappeared. So, we get it. It's easier to push those items to next week's agenda and convince yourself you'll get it done then.

Easier, maybe, until you consider this: Roughly nine percent of Coloradans deal with hunger. Homelessness in Denver County increased by 14 percent between 2018 and 2019. Approximately 52 percent of Colorado fourth graders are not reading at grade level. And 18 percent of Coloradans report they have trouble paying their medical bills. In short, the struggle is very real for many Centennial Staters.

OK, so maybe this is a little bit of a guilt trip. We do, however, understand the challenges of getting started when it comes to philanthropic endeavors. "People are inundated with asks for gifts," says Melissa Milios Davis, a vice president with Denver's Gates Family Foundation, which is known for its philanthropic grant-making, "so being charitable requires some strategy." With that in mind, we spoke with financial advisers, nonprofit presidents, volunteers, board members, and others to learn the secrets of being an effective altruist in your everyday life. Here's what they said.

Although 2018 was a strong year for giving in the United States, some metrics portend changes—and increasing unpredictability—in the charitable habits of Coloradans and Americans as a whole.

$4.68 billion: Money collected by 7,321 Colorado charities in 2018, the most recent year for which data is available. That's roughly $33 million less than in 2017.
67%: Percentage of Coloradans* surveyed by the Colorado Nonprofit Association (CNA) in July 2019 who said they donated money to charity in the previous year. In a similar CNA survey in 2014, 80 percent of respondents said they had recently donated to charity.
63%: Percentage of Coloradans* surveyed by the CNA in July 2019 who said they donated household items to charity in the previous year. In a similar CNA survey in 2014, 86 percent of respondents said they had recently donated household items.
$39.6 million: Amount raised in 2019 for Colorado Gives Day, organized by the Community First Foundation in December each year; donors gave $35,279,861 in 2018, which was the first time in the program's history that giving did not increase year over year.
21.4 million: The decrease in number of federal tax returns (nationwide) that claimed a charitable deduction in 2018, as compared to 2017. This reduction can presumably be attributed to the 2017 Tax Cuts and Jobs Act.
68%: The percentage of overall giving done by individual Americans (the rest comes from foundations, corporations, and bequests). The 2018 tax year represents the first time in 50 years that this figure has fallen below 70 percent.
*Coloradans polled include only those who received a state income tax refund.

The Experts Say: Consider Your Motivation
Denver philanthropic strategist Bruce DeBoskey shares three questions that will help you focus more clearly on your philanthropic intentions.

When most of us are considering an investment—buying a house, getting a degree, starting a business—we try to be calculating. We do our due diligence. But when it comes to charitable giving—a philanthropic investment—many of us are disorganized and not nearly as careful. We write checks and hope for the best. As a philanthropic strategist, I work with Denver families to help them become more effective in reaching their philanthropic goals, whatever those may be. As a part of that process, I explain that philanthropy is like love: The more a family makes it a cornerstone of their lives, the more joy they will take from it. I also explain to my clients that there are three questions prospective donors need to answer to become effective philanthropists. Whether you have $1,000 or $1 million to make a gift of, ask yourself:

What difference do I want to make in the world?
For many people, this question is difficult to answer. Some folks simply don't know where to start. Others might realize they have divergent views from their spouses or other family members on which causes to support. Still others care about so many different issues that they end up engaging in what I call "peanut butter giving," spreading donations thinly over a wide area but not having much impact on any one cause.

My advice is to look at your charity as an investment with a social, rather than financial, return. Then think about issues that are most important to you. Dream big about what you'd most like to change or preserve. Ask yourself if there are nonprofits to which you or your family have turned in times of need. Look to charities whose missions align with your core values surrounding, say, the environment, civil rights, or education.

Once you've determined the causes you intend to support, go deep, not wide, with your charity. Giving $1,000 is extremely generous. Most people can't do that. But if you can, think about what giving $1,000 to one organization means versus giving $100 to 10 organizations. In most cases, greater impact and engagement can be accomplished by giving more to fewer organizations.

What does giving this gift do for me?
People often feel like they shouldn't think about what being charitable does for them—as if it's selfish or not altruistic to consider the benefits to their own lives. I disagree; in fact, I believe it's a critical component of being a smart donor. The answer could be expressing gratitude, paying forward a kindness, seeking recognition, addressing one's guilt for great success, fulfilling religious obligations, passing values on to children, or creating a legacy. The critical part is knowing why you're doing it so that your generosity can help you live the life you want to live.

What do the recipients of my generosity think is the best use of my donation?
Donors often fail to engage with the recipients of their charity. It's critical that philanthropists understand the perspectives of the people being served. Ideally, the nonprofits you support have leaders who consult with and listen to those receiving their services. You can also volunteer and learn for yourself if your donations are being spent effectively, according to those you're hoping to help.

The Experts Say: Focus on ROI
Nonprofits aren't businesses, but they need to operate like them.

Ask any smart business owner what her number one asset is, and she'll likely say it's her staff. Ask her what her staff needs to do its job well, and the list might include up-to-date technology, a marketing budget, the freedom to take risks, competitive salaries, and health insurance. Few would balk at those requirements—that is, until those demands are applied to a nonprofit.

This notion—believing charities with low overhead costs are more effective because more money goes directly to the cause—was long ago dubbed the "overhead myth." Yet the idea that there is an acceptable percentage (usually 10 to 15 percent) of expenses that can go to salaries, marketing, and computers persists among some donors. "The formula for the admin cost of a nonprofit," says Renny Fagan, president and CEO of the Colorado Nonprofit Association, "doesn't reflect how effective or responsible a nonprofit is."

As the CEO for Urban Peak, a Denver nonprofit that serves youth experiencing homelessness, Christina Carlson says she understands a donor's desire for his money to be spent on the cause. However, she makes one thing clear: "To keep great staff, the people who do the hard work," Carlson says, "you have to treat them like professionals and pay them well, especially now that Denver is so expensive."

Doing those things, which any for-profit venture does every day, Fagan says, should ultimately yield results. "It's all about the return," he says. "Donors need to ask if a nonprofit is accomplishing great things, not what it's costing them in overhead to do them."

The Experts Say: Choose Wisely
Rare is the nonprofit that doesn't have a worthy mission—but your generosity is best spent with groups that follow best practices.

Erin Pulling is careful to say no nonprofit is perfect. The president and CEO of Denver's Food Bank of the Rockies explains her hunger-relief organization, like all nonprofits, has its challenges. But, she says, prospective donors and volunteers should investigate the operational prowess and current leadership before offering support to any philanthropic organization. "It's difficult to know all you need to know from a website," Pulling says. "Signing up for one or two no-strings-attached volunteer opportunities is a great way to pull back the curtain." She recommends taking notice of the following and asking plenty of questions.

Top-tier nonprofits generally… Have ample volunteer opportunities that vary in time commitment. That's important because… Not only does it show a certain level of organizational sophistication (mobilizing people is difficult!), but it also displays an awareness that not everyone who wants to help can sign up for the same four-hour shift each week.

Top-tier nonprofits generally… See prospective volunteers as more than just box-stuffers. That's important because… Harnessing the talent of a graphic designer or a marketing specialist or a CPA on a pro-bono basis can be just as critical to a nonprofit's mission as leveraging unskilled labor.

Top-tier nonprofits generally… Maintain sustainable, diverse funding sources. That's important because… If all the cash comes from one place—government grants or an endowment, for example—and that source dries up, the financial health of an institution can change rapidly and unexpectedly. Avoiding the potential for any undue influence coming from one major donor is equally important.

Top-tier nonprofits generally… Respond to the changing needs of the people they serve. That's important because… When communities are affected by new threats like, say, the opioid epidemic or rising homelessness, existing do-good organizations that are able to evolve their missions to help address the problems will appear relevant to donors. They'll also be more immediately effective than new nonprofits that pop up in reaction to a crisis.

Top-tier nonprofits generally… Offer educational opportunities, like seminars, to donors, volunteers, and the public at large. That's important because… The more people understand about human trafficking or lack of access to mental health care, the more they want to help. If educational outreach isn't part of a nonprofit's mission, forming programming around the community to meet people in need where they are can help spread awareness, too.

The Experts Say: Get Involved Early in Life

Denver's savvier nonprofits build clubs to court socially minded young professionals who one day might become (major) donors. Prospective participants, who are usually between the ages of 20 and 40, see membership not only as a way to give back to the community, but also as an opportunity to network, learn fundraising skills, and gild a resumé. We decided to play matchmaker by creating dating profiles for several of the Mile High City's most desirable groups.

Name: Next Generation Giving (NG2)
Affiliation: Denver Health Foundation
Age: 2
Most passionate about: Making sure those who can't afford health care get the medical attention they need, whenever they need it
Most important qualities in a partner: An irrepressible desire to help all living beings, no matter how helpless; zero aversion to that latex-and-coffee aroma of hospitals
Seeking: 25- to 39-year-olds
Nonnegotiables: Attending monthly meetings and several fundraising events throughout the year; bringing $500 to the cause annually; posting on social media platforms to promote volunteer opportunities and fundraising events
You should message us if: You want discounted tickets for good-cause events like the Hot Rocks Griller Challenge and NightShine Gala.

Name: CultureHaus
Affiliation: Denver Art Museum
Age: 23
Most passionate about: Supporting the arts, encouraging arts awareness, and becoming the next generation of generous arts patrons
Most important qualities in a partner: Creativity, curiosity, interest in learning about different mediums, openness to collecting avant-garde art, penchant for gallery-hopping
Seeking: Young—and young at heart—professionals
Nonnegotiables: An annual DAM membership; a $50 annual membership fee for CultureHaus
You should message us if: You've always wanted to see rare art and peruse private collections and/or you'd feel good about helping the DAM acquire works for exhibitions and programs.

Name: Denver Active 20-30 Children's Foundation
Affiliation: N/A
Age: 33
Most passionate about: Helping at-risk or disadvantaged children by addressing their educational, physical, emotional, and developmental needs
Most important qualities in a partner: Compassion, energy, persistence, and complete comfort with shaming your family, friends, and colleagues into giving you donations
Seeking: Men between the ages of 20 and 39
Nonnegotiables: Attending event-planning meetings; working at charity events; engaging in the DA 20-30 grant selection process
You should message us if: You love to help throw a good party and your rowdy but flush friends will pay to attend (you know, because it's for a good cause).

Name: The 13ers
Affiliation: The Nature Conservancy
Age: 6
Most passionate about: Protecting the planet, but more specifically the lands and waters of the Centennial State
Most important qualities in a partner: Must be an avid recycler and composter, love to hike and backcountry camp, understand Leave No Trace principles, practice catch-and-release, and have a working knowledge of wildland fire suppression and the upsides to water funds
Seeking: 21- to 40-year-olds
Nonnegotiables: A $10 monthly donation (or $100 up front for the year)
You should message us if: You like happy hours; educational lectures; outdoor field trips; cleaning up local waterways; and maintaining recreational trails.

The Experts Say: Grasp the Financial Implications

Everyone in the philanthropy biz says even the smallest contribution of time, money, or needed items is consequential to a nonprofit. A jar of peanut butter. Time spent walking shelter dogs. A bag of used clothes. But if your generosity extends much further than a $50 bill dropped in a red bucket, you should peruse our (admittedly oversimplified) list of things you need to know—or ask a CPA about—before you donate more.

Tax Cuts and Jobs Act
Passed in 2017, this legislation nearly doubled the standard deduction (from $6,500 to $12,000 for individual filers, and from $13,000 to $24,000 for joint filers) and placed new limitations on itemized deductions, which means most Americans will no longer reap tax benefits from charitable giving. Being strategic—like giving larger sums every other year instead of smaller amounts every year—may bring a tax deduction back into play.

Donate to a Colorado Nonprofit Fund
For tax year 2019, there will be a new line on the state tax form that allows taxpayers to give part (or all) of their tax refunds to any nonprofit registered in the Centennial State for at least five years—not just the 15 or so that have been listed as options in the past. When Colorado passed Senate Bill 18-141 in May 2018, it became the first state to allow taxpayers to "write in" nonprofits of their choice when they donate their refunds. Although there is no direct benefit to the taxpayer, supporters of the legislation say they anticipate a larger percentage of the roughly $1 billion in annual state income tax refunds to end up with Colorado charities.

Qualified Charitable Distributions
The IRS mandates that adults who reach 70.5 years of age begin taking a required minimum distribution from their individual retirement accounts, or IRAs. Withdrawals for personal use (read: that Bali vacation you've long dreamed of) are subject to income tax; however, distributions sent directly to nonprofits are not. If you were planning to give to charity anyway, it might make sense to do so with money on which you won't be taxed.

Legacy Giving
If you've always wanted to be remembered as an eccentric benefactor who made a mysterious and surprising bequest, planned giving is your sneaky yet savvy way to ensure your money ends up helping to rescue abandoned donkeys or promote the artisan cheese community (yes, both real Colorado charities) or support whatever movement speaks to you. You'll need to execute a will or a living trust or set up vehicles for giving, like charitable gift annuities or a charitable remainder trust.

Donor-Advised Fund (DAF)
Sometimes referred to as a charitable investment account, a DAF is an account maintained within a public charity—like a community foundation—from which you can mete out dollars to nonprofits you wish to support. Many DAF accounts have a minimum—which can be as high as $5,000 or more—but you'll receive an immediate-year tax deduction even if you leave the money in the fund to grow tax-free. This way you can conceivably give even more to causes you believe in. Bonus: You only have to keep track of one receipt, even if your cash ultimately goes to, say, five nonprofits.

Impact Investing
A relatively new term, "impact investing" refers to the practice of investments made into for-profit companies, organizations, or funds with the intention of generating measurable social and/or environmental impact along with a financial return. This isn't typical giving and essentially upends the notion that only nonprofits can fix social ills.

The Experts Say: Serve on a Board

A board seat can be a substantial commitment, but the takeaways can be life-changing.

Carol Steele is, in her own words, a "retirement-age white woman who lives in a nice community in Denver." Sammie Wicks is, as he jokingly puts it, "a 32-year-old black man who's never going to be a white woman." Yet Steele and Wicks have found common ground while serving on the board of Denver's Laboratory to Combat Human Trafficking (LCHT). The 10-year-old nonprofit has long worked to diversify its board and created a mentorship program that pairs people who are in the early stages of their careers with those who are in or nearing retirement. "We've found there's a lot of teaching going on in both directions," says Amanda Finger, LCHT's co-founder. Steele and Wicks concur and agreed to explain what they've learned from serving the LCHT—and from each other.

Sammie Wicks: I'm a police officer in Aurora, and I realized my training on human trafficking wasn't matching up with what I saw in real life. Being on this board has helped me learn about exploitation and how law enforcement needs to change its tactics and try to see how survivors view justice.

Carol Steele: I'm old enough that I was part of the civil rights movement. I've always wanted to fight for those who are marginalized. When I moved to Colorado from Indiana, this organization just seemed to be a fit for me. I didn't know much about human trafficking; now I know too much.

SW: Learning about the exploitation of humans, which put me in the same room as mental health professionals and social service providers, has benefitted me in normal life. I've learned to speak that language and have more compassion.

CS: Learning about trafficking has made me look at the world differently. I'm more observant when I interact with people working in certain industries—nail salons, restaurants. If I get a bad feeling, I try to ask questions: How much do you work every day? Do all these women work for that one man? Have you found a nice place to live here in Denver? You just never know when someone is being coerced or being made to work without pay.

SW: We have become the board's "nudgers." Carol and I nudge people to remind them that the communities affected by trafficking are diverse, but the people who work to help them might not be. Sexual preferences. Cultural differences. Gender identities. Having the board be more diverse helps, but we still have to be aware and intentional about these issues.

CS: I've been very enriched by my sidebar conversations with Sammie. I've realized that we have a lot in common, even though you might not think that looking at us. And I have a much greater appreciation for law enforcement.

SW: Carol and I have had a lot of offline conversations. We've shared with each other. I've learned that although we come from different backgrounds, there are spots where we intersect. The interesting part is when we agree on something but we realize we've come to the same conclusion based on different experiences.

CS: I'm grateful to have learned, for better or worse, how trafficking can present itself and to know that we are trying to do the things that need to be done to end it. We have a hotline manned by volunteers. We're doing important research. I'm gratified by the belief that I'm making some small contribution to this effort.

SW: I hadn't ever thought about being on a board. I honestly thought boards were full of older people with lots of money. I have been pleasantly surprised at how invested everyone else has been in what I have to say as a younger person.

CS: As a board member, it's part of the job description to educate others about the unfortunate reality of human exploitation. But I find myself almost unable to stop myself. I like being able to talk to my social circles to educate them and hope they, in turn, educate others.

The Experts Say: Ask About an Organization's Impact
Quality nonprofits suffer no shortages of poignant narratives or convincing numbers that illustrate their influences.

Urban Peak

Mission: Helping youth exit homelessness to lead fulfilled lives

Scope: The nonprofit runs an overnight shelter and a daytime drop-in center; offers supportive housing options as well as education and employment programming; operates a thrift store; and deploys outreach teams to find 15- to 24-year-olds who need services.

312: In 2018, Urban Peak provided shelter to 312 youths, placed 146 kids in supportive housing, served 6,935 meals, and supplied immediate-need items to 358 youth on the streets.

Storyteller: Fatima Kiass is a former Urban Peak client who overcame many challenges on her way to self-sufficiency. Today, Kiass (pictured above) is an Urban Peak employee. The 28-year-old has been working for the organization for two years.

In her own words: "I've been homeless a couple of times. My mom was a single parent. I always had love, but not always the things I needed. Still, no matter how bad things were, my mom would take my sister and me to Civic Center Park to hand out banana bread muffins to the homeless. I was college-age when I came to Urban Peak to volunteer and to access services. I had gotten into UNC-Greeley, but I was essentially homeless. It's hard to be homeless in a small town. So I came back to Denver and found that Urban Peak understood my situation. To many others, I was too functional to be homeless; I was fake homeless. They helped me find an apartment, where I paid a percentage of the rent and was able to start saving money for when I would age out of services at 25. When I got my life stabilized, I knew I wanted to work for Urban Peak. Now I'm part of its outreach team. Every day I go out with a backpack filled with socks and underwear and hand-warmers—to skate parks, to Civic Center Park—to find kids not in shelters. I help them get vital documents; I help them feed their dogs; I try to give them love and affection. I always knew I would eventually be OK; I have my mom to thank for that. I want these kids to know they can be OK one day, too."

American Red Cross, Colorado-Wyoming Region

Mission: To prevent and alleviate human suffering in the face of emergencies

Scope: During its 106 years in Colorado, the Red Cross has helped people in Colorado and Wyoming prepare for, respond to, and recover from disasters; taught life-saving skills to thousands; supported U.S. service members; assisted immigrant communities; and reconnected families separated by disaster or war.

Storyteller: It's pointless to try to come up with any descriptor for 77-year-old John Miller other than "badass." He spent four years with the Navy in Vietnam. Then he was a volunteer firefighter, sometimes battling wildland blazes after moving to Boulder in 1999. He's also, for the past 12 years, been a disaster and damage assessment volunteer with the Colorado-Wyoming Red Cross, deploying to more than 30 disasters.

512: In 2018 alone, the American Red Cross Colorado-Wyoming Region responded to 512 disasters in the region, enrolled 57,818 people in CPR and first aid classes, and engaged 2,802 volunteers.

In his own words: "You don't have to be involved in the worst day of people's lives to volunteer for the Red Cross, but my background led me to disaster response. A lot of people use the word 'altruism' when talking about my volunteering, but altruism is selfless. This fulfills me, excites me—gives me some purpose. I responded to the 2013 floods, to wildfires, but mostly we do house fires here in Colorado. We deal with displaced residents who are often standing outside their homes in PJs in the freezing cold. It can be an emotional experience, but a huge part of that is experiencing how grateful people are. I keep a lot of those responses in the memory bank. One such memory wasn't from a house fire but from a home we responded to in Longmont because a pipe broke and flooded the place. The mold was so bad the family was living in the backyard in tents. We went to give them assistance and connect them with services to help them recover. The father was a traveling minister, and he had a young family. There were five beautiful kids. After we assessed things and spoke with the parents, I went to my car to grab five teddy bears that we carry. I will never forget the looks on those kids' faces when I handed them the bears. I choke up just thinking about it. Those are the things that keep you coming back to help."

Volunteers of America Colorado Branch

Mission: To identify and serve the basic needs of the most vulnerable individuals and families in Colorado

Scope: VOA Colorado Branch serves at-risk youth; the elderly; low-income families; those experiencing homelessness; and women and children escaping domestic violence.

269,253: By harnessing 269,253 volunteer hours, the organization helped roughly 205,205 Coloradans in 2019.

Storyteller: Seventy-four-year-old Elaine Levengood has been volunteering for VOA Colorado Branch for 10 years and has put in more than 500 hours.

In her own words: "I got involved with Meals on Wheels in Colorado because the program helped my parents in Ohio. It allowed them to stay in their home instead of having to go to a facility as they aged. That was important to them, and it's important to my clients now. I spend three hours a week doing two routes. I get to know these people. I had one client, a man who was caring for his disabled wife, whom I still think about. One day he opened the door and invited me in because it was their 47th wedding anniversary. He had helped her get all dolled up. It must've been quite an undertaking, but it was important to him, and he shared it with me when I dropped off their dinner. I keep doing this because I see my parents in my clients, but also because I get to see so much good in humans."

Yeri: https://www.5280.com/2020/01/how-to-be-a-philanthropist-even-if-youre-not-a-billionaire/




[Edited at 2021-02-22 01:04 GMT]
▲
Collapse
--Alıntı--


The other virus that worries Asia

By Harriet Constable -- 12th January 2021


The death rate for Nipah virus is up to 75% and it has no vaccine. While the world focuses on Covid-19, scientists are working hard to ensure it doesn't cause the next pandemic.

It was 3 January 2020, and Supaporn Wacharapluesadee was standing by, awaiting a delivery. Word had spread that there was some kind of respiratory disease affec
...
See more
--Alıntı--


The other virus that worries Asia

By Harriet Constable -- 12th January 2021


The death rate for Nipah virus is up to 75% and it has no vaccine. While the world focuses on Covid-19, scientists are working hard to ensure it doesn't cause the next pandemic.

It was 3 January 2020, and Supaporn Wacharapluesadee was standing by, awaiting a delivery. Word had spread that there was some kind of respiratory disease affecting people in Wuhan, China, and with the Lunar New Year approaching, many Chinese tourists were headed to neighbouring Thailand to celebrate. Cautiously, the Thai government began screening passengers arriving from Wuhan at the airport, and a few select labs – including Wacharapluesadee's – were chosen to process the samples to try to detect the problem.

//Görsel netten alındı///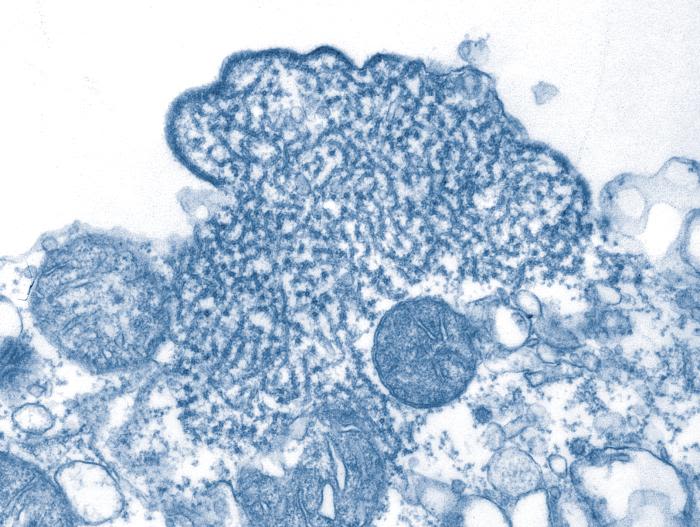 Wacharapluesadee is an expert virus hunter. She runs the Thai Red Cross Emerging Infectious Disease-Health Science Centre in Bangkok. Over the past 10 years, she's been part of Predict, a worldwide effort to detect and stop diseases that can jump from non-human animals to humans.

She and her team have sampled many species. But their main focus has been on bats, which are known to harbour many coronaviruses.

This story is the first piece in Stopping the Next One – our multimedia series looking at which diseases are most likely to cause the next global pandemic, and at the scientists racing to keep that from happening. Find out more about the series, and read the other stories, here.

She and her team were able to understand the disease in just a matter of days, detecting the first case of Covid-19 outside of China. They found that – as well as being a novel virus that didn't originate in humans – it was most closely linked to coronaviruses they had already found in bats. Thanks to the early information, the government was able to act quickly to quarantine patients and advise citizens. Despite being a country of nearly 70 million people, as of 3 January 2021 Thailand had recorded 8,955 cases and 65 deaths.

But even as the world grapples with Covid-19, Wacharapluesadee is already looking to the next pandemic.

Asia has a high number of emerging infectious diseases. Tropical regions have a rich array of biodiversity, which means they are also home to a large pool of pathogens, increasing the chances that a novel virus could emerge. Growing human populations and increasing contact between people and wild animals in these regions also ups the risk factor.

Over the course of a career sampling thousands of bats, Wacharapluesadee and her colleagues have discovered many novel viruses. They've mostly found coronaviruses, but also other deadly diseases that can spill over to humans. (Watch a short film about the viruses that pose the greatest threat of causing a pandemic on BBC Reel.)

The death rate for Nipah ranges from 40% up to 75%
These include the Nipah virus. Fruit bats are its natural host. "It's a major concern because there's no treatment… and a high mortality rate [is] caused by this virus," says Wacharapluesadee. The death rate for Nipah ranges from 40% up to 75%, depending on where the outbreak occurs.

She isn't alone in her worry. Each year, the World Health Organization (WHO) reviews the large list of pathogens that could cause a public health emergency to decide how to prioritise their research and development funds. They focus on those that pose the greatest risk to human health, those that have epidemic potential, and those for which there are no vaccines.

Nipah virus is in their top 10. And, with a number of outbreaks having happened in Asia already, it is likely we haven't seen the last of it.

There are several reasons the Nipah virus is so sinister. The disease's long incubation period (reportedly as long as 45 days, in one case) means there is ample opportunity for an infected host, unaware they are even ill, to spread it. It can infect a wide range of animals, making the possibility of it spreading more likely. And it can be caught either through direct contact or by consuming contaminated food.

Someone with Nipah virus may experience respiratory symptoms including a cough, sore throat, aches and fatigue, and encephalitis, a swelling of the brain which can cause seizures and death. Safe to say, it's a disease that the WHO would like to prevent from spreading.

Exposure is everywhere

It's first light in Battambang, a city on the Sangkae River in north-west Cambodia. At the morning market, which starts at 05:00, motorbikes weave past shoppers, kicking up dust in their wake. Carts piled high with goods and covered in colourful sheets are perched next to makeshift stalls selling misshapen fruits. Locals wander in and out of the stands, plastic bags bulging with their purchases. Elderly ladies in wide-brimmed hats crouch over blankets covered with vegetables for sale.

In other words, it's a fairly normal morning market. That is, until you crane your neck to the sky.

Hanging quietly in the trees above are thousands of fruit bats, defecating and urinating on anything that passes below them. On closer inspection the roofs of the market stalls are covered in bat faeces. "People and stray dogs walk under the roosts exposed to bat urine every day," says Veasna Duong, head of the virology unit at the scientific research lab Institut Pasteur in Phnom Penh and a colleague and collaborator of Wacharapluesadee's.

The Battambang market is one of many locations where Duong has identified fruit bats and other animals coming into contact with humans on a daily basis in Cambodia. Any opportunity for humans and fruit bats to get near to one another is considered a "high risk interface" by his team, meaning a spillover is highly possible. "This kind of exposure might allow the virus to mutate, which might cause a pandemic," says Duong.

Despite the dangers, the examples of close proximity are endless. "We observe [fruit bats] here and in Thailand, in markets, worship areas, schools and tourist locations like Angkor Wat – there's a big roost of bats there," he says. In a normal year, Angkor Wat hosts 2.6 million visitors: that's 2.6 million opportunities for Nipah virus to jump from bats to humans annually in just one location.

From 2013 to 2016, Duong and his team launched a GPS tracking programme to understand more about fruit bats and Nipah virus, and to compare the activities of Cambodian bats to bats in other hotspot regions.

Two of these are Bangladesh and India. Both countries have experienced Nipah virus outbreaks in the past, both of which are likely linked to drinking date palm juice.

At night, infected bats would fly to date palm plantations and lap up the juice as it poured out of the tree. As they feasted, they would urinate in the collection pot. Innocent locals would pick up a juice the next day from their street vendor, slurp away and become infected with the disease.

Across 11 different outbreaks of Nipah in Bangladesh from 2001 to 2011, 196 people were detected to have Nipah – 150 died.

Date palm juice is also popular in Cambodia, where Duong and his team have found that fruit bats in Cambodia fly far – up to 100km each night – to find fruit. That means humans in these regions need to be concerned not just about being too close to bats, but also about consuming products that bats might have contaminated.

Duong and his team identified other high-risk situations, too. Bat faeces (called guano) make for popular fertiliser in Cambodia and Thailand and in rural areas with few work opportunities, selling bat droppings can be a vital way to make a living. Duong identified many locations where locals were encouraging the fruit bats, also known as flying foxes, to roost nearby their homes so they could collect and sell their guano.

But many guano harvesters have no idea what risks they face in doing so. "Sixty percent of people we interviewed didn't know that bats transmit disease. There is still a lack of knowledge," says Duong.

Back at the Battambang market, Sophorn Deun is selling duck eggs. Asked if she had heard of Nipah virus, one of the many risky diseases the bats could be carrying, she says, "Never. The villagers are not bothered by the flying foxes, I have never gotten sick from them."

Educating locals about the threats faced by bats should be a major initiative, Duong believes.

Changing the world

Avoiding bats may have been simple at one point in human history, but as our population expands, humans are changing the planet and destroying wild habitats to meet the increasing demand for resources. Doing so is driving up the spread of disease. "The spread of these [zoonotic] pathogens and risk of transmission accelerate with… land-use changes such as deforestation, urbanisation, and agricultural intensification," write authors Rebekah J White and Orly Razgour in a 2020 University of Exeter review about emerging zoonotic diseases.

Sixty percent of the world's population already lives in Asia and the Pacific regions, and rapid urbanisation is still taking place. According to the World Bank, almost 200 million people moved to urban areas in East Asia between the years 2000 and 2010.


What will the next pandemic be?
The destruction of bat habitats has caused Nipah infections in the past. In 1998, a Nipah virus outbreak in Malaysia killed more than 100 people. Researchers concluded that forest fires and local drought had dislodged the bats from their natural habitat and forced them towards fruit trees – trees grown on the same farms as pigs. Under stress, bats have been shown to shed more viruses. The combination of being forced to relocate and being in close contact with a species they would not normally interact with allowed the virus to jump from bats to pigs, and onwards to the farmers.

Meanwhile, Asia is home to nearly 15% of the world's tropical forests, but the region is also a deforestation hotspot. The continent ranks among the highest in the world for biodiversity loss. Much of it is due to the destruction of forests into plantations for products like palm oil, but also to create residential areas and space for livestock.

Fruit bats tend to live in thick forest regions with lots of fruit trees for them to feed on. When their habitat is destroyed or damaged, they find new solutions – like the roost of a house, or the creviced turrets of Angkor Wat. "The destruction of bat habitat and the interference of humans through hunting drives flying foxes to search for alternative roosts," says Duong. It's likely the bats that Duong's team have monitored travelling up to 100km per night for fruit are doing so because their natural habitat no longer exists.

But bats, we now know, harbour a number of nasty diseases – Nipah and Covid-19, but also Ebola and Sars.

Should we just eradicate bats? Not unless we want to make things much worse, says Tracey Goldstein, institute director at the One Health Institute Laboratory and lab director of the Predict Project.

Bats play hugely important ecological roles – Tracey Goldstein
"Bats play hugely important ecological roles," says Goldstein. They pollinate more than 500 plant species. They also help to keep insects in check – playing a hugely important role in disease control in humans by, for example, reducing malaria by eating mosquitoes, says Goldstein.

"They play a hugely important role in human health."

She also points out that culling bats has been shown to be detrimental from a disease perspective. "What a population does when you decrease numbers is to have more babies – that would make [a human] more susceptible. By killing animals you increase the risk, because you increase the number of animals shedding virus," she says.

Finding answers, creating questions

For as many answers as Duong and his team find, more questions are always cropping up. One is: why hasn't Cambodia experienced a Nipah virus outbreak yet, given all the risk factors? Is it a matter of time, or are Cambodian fruit bats slightly different to Malaysian fruit bats, for example? Is the virus in Cambodia different to Malaysia? Is the way humans are interacting with bats different in each country?

Duong's team are working to find out the answers, but they don't know yet.

Of course, Duong's team isn't alone in looking at these questions. Virus hunting is a massive global collaborative effort, with scientists, veterinarians, conservationists and even citizen scientists teaming up to understand what diseases we face and how to avoid an outbreak.

When Duong samples a bat and finds Nipah virus, he sends it to David Williams, head of the Emergency Disease Laboratory Diagnosis Group at the Australian Centre for Disease Preparedness.

Because Nipah virus is so dangerous – it is considered by governments across the globe to have bioterrorism potential – only a handful of laboratories across the world are allowed to culture, grow and store it.

Williams's lab is one of them. His team are some of the world's leading experts on Nipah virus, with access to a huge range of diagnostic tools not available in most labs. Wearing airtight containment suits, they are able to grow more of the highly dangerous virus from a tiny sample and then, working with a bigger load, to run tests to understand how it is replicated, transmitted and how it causes disease.

It's quite the operation to get to this point: first, Duong collects bat urine by spreading a plastic sheet under a bat roost in Cambodia. This avoids having to catch the bats, which can be traumatising for them. He takes his samples back to the lab, decants them into tubes, labels them and packs them safely into cool boxes. These are collected by a special courier who is approved to ship dangerous goods and flown to Australia, where the virus samples pass through customs to have the accompanying licenses and permits approved.

Eventually they arrive at Williams's lab. After testing, he'll share the results with Duong back in Cambodia. I ask Williams if building more high-security labs like his across the globe might speed up the detection of harmful diseases. "Potentially yes, by putting more [biosecure] labs in places like Cambodia that could speed up characterisation and diagnosis of these viruses," he says. "However, they're expensive to build and maintain. Often that's the limiting element."

Funding for the work that Duong and Wacharapluesadee are carrying out has been patchy in the past. The 10-year Predict programme was allowed to expire by the Trump administration, although US President-elect Joe Biden has promised to restore it. Meanwhile, Wacharapluesadee has funding for a new initiative called the Thai Virome Project, a collaboration between her team and the government's Department of National Parks, Wildlife and Plant Conservation in Thailand. This will allow her to sample more bats and a wider range of wildlife to understand the diseases they harbour and the threats to human health.

Duong and his team are searching for funding for their next pathogen detection trip – one to support the continuous surveillance of bats in Cambodia and to understand if there have been so-far-unreported infections in humans.

They have not yet managed to secure the money to continue their Nipah virus work. Without it, they say, a potentially catastrophic outbreak is more likely.

"The long-term surveillance helps us… inform authorities [to enact] preventive measures and to prevent undetected spillover which would cause bigger outbreak," says Duong. And without continued training, scientists might not be able to identify and characterise new viruses rapidly, as Wacharapluesadee did with Covid-19 in Thailand. This information is needed to start working on a vaccine.

When we spoke in June 2020 via video call, I asked if Wacharapluesadee was proud of her team's remarkable achievement. "Proud?" she said. "Yes, I am proud.

"But the Predict project was an exercise on how to diagnose novel viruses from wild animals. So when me and my team found the genome of the [coronavirus pathogen] it's not too much [of a] surprise, because of the research project. It gave us a lot of experience. It strengthened our capacity," she said.

Duong and Wacharapluesadee hope to continue collaborating to fight Nipah virus in South East Asia, and the pair have drafted a proposal for Nipah virus surveillance in the region together. They plan to submit it to the Defense Threat Reduction Agency, a US governmental organisation which funds work aimed at reducing the threats posed by infectious disease agents, once the Covid-19 crisis subsides.

In September 2020 I asked Wacharapluesadee if she thinks she can stop the next pandemic. She was sitting in her office in her white lab coat, having processed hundreds of thousands of samples to test for Covid-19 in the past months – far beyond the usual capacity of her lab in any more usual year.

Despite it all, a smile broke across her face. "I will try!" she said.

Kaynak: https://www.bbc.com/future/article/20210106-nipah-virus-how-bats-could-cause-the-next-pandemic



▄▄▄▄▄▄▄▄▄▄▄▄▄▄▄▄▄▄▄▄▄▄▄▄▄▄▄▄▄▄▄▄▄▄▄▄▄▄▄▄▄▄▄▄▄▄▄▄▄▄▄▄▄▄▄▄▄▄▄▄▄▄▄▄▄▄▄▄▄▄▄▄▄▄▄▄▄▄▄▄


--Alıntı--


Nipah Virüsü

Sağlık Bakanlığı -- Son Güncelleştirme Tarihi: 02.02.2021 Salı

//Görsel netten alındı///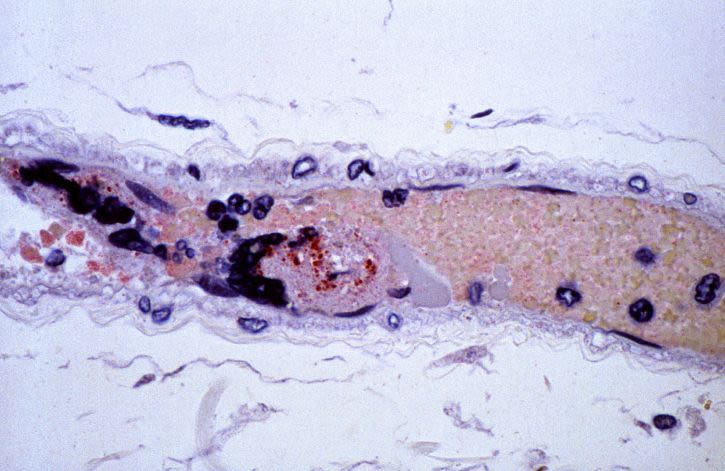 Önemli Gerçekler
Nipah virüsü, ilk defa Malezya ve Singapur'da 1998 ve 1999 yılları arasında domuzlarda ciddi solunum yolları hastalığına ve insanlarda ensefalitik hastalıklara yol açan bir salgından sonra zoonotik bir patojen olarak tanımlanan bir RNA virüsü olup Paramyxovidae ailesinin bir parçasıdır.

Nipah virüsü domuz gibi evcil hayvanlarda bir dizi hafif ile şiddetli hastalığa neden olabilir.
İnsanlarda Nipah virüsü enfeksiyonu, asemptomatik enfeksiyondan (subklinik) akut solunum yolu enfeksiyonuna ve ölümcül ensefalite kadar çeşitli klinik tablolara neden olur.

Nipah virüsü, insanlara hayvanlardan (yarasalar, domuzlar) bulaşabilir ve ayrıca doğrudan insandan insana bulaşabilir.
Pteropodidae ailesinden olan meyve yarasaları, Nipah virüsünün doğal konakçısıdır.

İnsanlar ya da hayvanlar için herhangi bir tedavi ya da aşı mevcut değildir. İnsanlar için birincil tedavi destekleyici bakımdır.
Nipah virüsü, DSÖ'nün öncelikli hastalıkların listesinde yer almaktadır.

Nipah virüsü (NiV), yeni görülen zoonotik bir virüstür (hayvanlardan insanlara bulaşan bir virüs). Enfekte kişilerde, Nipah virüsü, asemptomatik (subklinik) enfeksiyondan akut solunum yolu hastalığına ve ölümcül ensefalite (beyin iltihabı) kadar çeşitli hastalıklara neden olur.

NiV, domuz gibi hayvanlarda da ciddi hastalıklara neden olabilir, bu da çiftçiler için önemli ekonomik kayıplara neden olur.

Nipah virüsü, Hendra virüsü ile yakından ilişkilidir. Her ikisi de Paramyxoviridae ailesindeki yeni bir virüs sınıfı olan Henipavirus cinsinin üyeleridir.

Geçmiş Salgınlar
Nipah virüsü (NiV), ilk olarak 1999 yılında, Malezya Kampung Sungai Nipah'daki domuz yetiştiren çiftçiler arasında bir salgın sırasında tespit edilmiştir. 1999'dan beri Malezya ve Singapur'da yeni salgın bildirilmemiştir.

NiV, Bangladeş'te ilk olarak 2001 yılında tespit edilmiş ve ülkede neredeyse her yıl salgınlar meydana gelmiş olup hastalık Hindistan'ın doğusunda da periyodik olarak tespit edilmektedir.

Diğer bölgeler NiV enfeksiyonuyla ilgili olarak risk altında olabilirler, çünkü Nivi'nin serolojik kanıtı bilinen doğal rezervuarında (Pteropus yarasa türleri) ve Kamboçya, Tayland, Endonezya, Madagaskar, Gana ve Filipinler gibi diğer ülkelerdeki birçok başka yarasa türlerinde de bulunur.

İletim
NiV zoonotik bir virüstür (hayvanlardan insanlara bulaşan bir virüs). Malezya ve Singapur'daki ilk salgınlar sırasında çoğu insanlarda enfeksiyon, insanların hasta domuzlarla ya da bunların kontamine olmuş dokularıyla doğrudan temas etmesinden kaynaklanmıştır. İletimin, solunum damlacıkları, domuzların boğaz veya burun salgılarıyla temas edilmesi veya hasta bir hayvanın dokusuyla temas edilmesiyle meydana geldiği düşünülmektedir.

Bangladeş ve Hindistan salgınlarında, enfekte meyve yarasalarının idrar veya tükürükleriyle kontamine olmuş meyve veya meyve ürünlerinin (ör. Ham hurma suyu) tüketimi en çok görülen enfeksiyon kaynağı olmuştur.

NiV'nin insandan insana iletimi sınırlı da olsa enfekte olmuş NiV hastalarının aileleri ve bakım verenleri arasında rapor edilmiştir. Bangladeş ve Hindistan'daki daha sonra meydana gelen salgınlar sırasında, Nipah virüsü insanların salgı ve dışkılarıyla yakın temas yoluyla doğrudan insandan insana yayılmıştır.

Hindistan'nın Siliguri şehrinde bir sağlık tesisinde vakaların hastane personeli ya da ziyaretçilerin % 75'i arasında görüldüğü virüs iletiminin meydana geldiği (hastane kaynaklı) bildirilmiştir. 2001'den 2008'e kadar, Bangladeş'te rapor edilen vakaların yaklaşık yarısı, enfekte hastalara sağlanan bakım yoluyla insandan insana iletimden kaynaklanmıştır.

Belirti ve Bulgular
İnsan enfeksiyonları asemptomatik enfeksiyon, akut solunum yolu enfeksiyonu (hafif, şiddetli) ve ölümcül ensefalitten oluşmaktadır. Enfekte insanlarda başlangıçta ateş, baş ağrısı, kas ağrısı (miyalji), kusma ve boğaz ağrısı gibi grip benzeri semptomlar gelişirmektedir. Bunu baş dönmesi, uyuşukluk, bilinç değişikliği ve akut ensefalitiye işaret eden nörolojik belirtiler takip edebilir. Bazı kişilerde akut solunum sıkıntısı da dahil olmak üzere atipik pnömoni ve ciddi solunum problemleri görülebilir. Ciddi vakalarda, 24 ila 48 saat içinde komaya dönüşen Ensefalit ve nöbetler ortaya çıkar.

İnkübasyon süresi (enfeksiyondan semptomların başlangıcına kadar olan aralık) 4-14 gün arasında değişmektedir. Ancak 45 günü bulan inkübasyon süresinin görüldüğü bildirilmiştir.

Akut ensefalitten sağ kalanların çoğunda tamamen iyileşme görülür ancak sağ kalanlarda uzun süreli nörolojik durumların ortaya çıktığı bildirilmiştir. Hastaların yaklaşık% 20'sinde nöbet bozukluğu ve kişilik değişiklikleri gibi kalıcı nörolojik sonuçlar devam etmektedir. Sonradan iyileşen az sayıda insanda tekrar kötüleşme görülür veya gecikmiş başlangıçlı ensefalit gelişir.

Olgu ölüm oranı% 40 ila% 75 arasında tahmin edilmektedir; Bununla birlikte, bu oran epidemiyolojik sürveyans ve klinik yönetim için yerel kapasiteye bağlı olarak salgına göre değişebilir.

Teşhis
NiV enfeksiyonunun ilk belirtileri ve semptomları spesifik değildir ve genellikle tanı şüphesi yoktur. Bu, doğru teşhisi engelleyebilir ve salgın tespiti ve etkili ve zamanında enfeksiyon kontrol önlemleri ve salgın yanıt etkinliklerinin tesisi konusunda zorluklar ortaya çıkarabilir.

Ek olarak, klinik örnek kalitesi, miktarı, türü, örnek toplamanın zamanlaması ve örneklerin hastadan laboratuvara gönderilmesi için gereken süre, laboratuvar sonuçlarının doğruluğunu etkileyebilir.

NiV enfeksiyonu, hastalığın akut ve iyileşme evresinde klinik öyküyle birlikte teşhis edilebilir. Başlıca testler arasında vücut sıvılarından gerçek zamanlı polimeraz zincir reaksiyonu (RT-PCR) ve ELISA ile antikor tespiti yer almaktadır. Farklı testler arasında şunları yer almaktadır:

Enzime bağlı immünosorbent testi (ELISA)
Nipah virüsü domuz gibi evcil hayvanlarda bir dizi hafif ila şiddetli hastalığa neden olabilir.
İnsanlarda Nipah virüsü enfeksiyonu, asemptomatik enfeksiyondan (subklinik) akut solunum yolu enfeksiyonuna ve ölümcül ensefalite kadar çeşitli klinik tablolara neden olur.
Polimeraz zincir reaksiyonu (PCR) analizi
Hücre kültürü ile virüs izolasyonu.
İnsanlar ya da hayvanlar için herhangi bir tedavi ya da aşı mevcut değildir. İnsanlar için birincil tedavi destekleyici bakımdır.
Nipah virüsü, DSÖ'nün öncelikli hastalıkların listesinde yer almaktadır.
Evcil Hayvanlarda Nipah Virüsü
Domuzlarda ve diğer evcil hayvanlarda (atlar, keçiler, koyunlar, kediler ve köpekler) Nipah salgınları ilk olarak 1999 yılında Malezya'daki ilk salgın sırasında bildirilmiştir.

Nipah virüsü domuzlarda oldukça bulaşıcıdır. Domuzlar 4 ila 14 gün arasında süren inkübasyon döneminde bulaşıcıdır.

Enfekte bir domuzda herhangi bir semptom görülmez, ancak bazıları akut ateşli hastalık, solunum zorluğu ve titreme, seğirme ve kas spazmları gibi nörolojik semptomlar gelişir. Genellikle, genç domuz yavruları dışında mortalite düşüktür.

Bu belirtiler domuzların diğer solunum ve nörolojik hastalıklarından önemli ölçüde farklı değildir. Domuzların sıra dışı bir havlama öksürüğü varsa veya insan ensefaliti vakaları mevcutsa, Nipah'tan şüphelenilmelidir.

Korunma
Evcil Hayvanlarda Nipah Virüsünün Kontrolü
Şu anda Nipah virüsüne karşı herhangi bir aşı bulunmamaktadır. Domuz çiftliklerinin (uygun deterjanlarla) rutin ve eksiksiz temizlenmesi ve dezenfeksiyonu, enfeksiyonun önlenmesinde etkili olabilir.

Bir salgın şüphesi varsa, hayvanların bulunduğu bina ve araziler derhal karantinaya alınmalıdır. İnsanlara bulaşma riskini azaltmak için enfekte hayvanların itlaf edilmesi - gözetim altında ölü hayvanların gömülmesi veya yakılması - gerekli olabilir. Hayvanların enfekte çiftliklerden diğer alanlara taşınmasını sınırlamak ya da yasaklamak, hastalığın yayılmasını azaltabilir.

Evcil hayvanlarda Nipah virüsü salgınları insan vakalarından önce var olduğundan, Sağlıkta Birlik (One Health) yaklaşımını kullanarak bir hayvan sağlığı sürveyans sistemi kurmak yeni vakaları tespit etmek için veterinerlik ve insan halk sağlığı yetkilileri için erken uyarı sağlanmasında önemlidir.

İnsanlarda Enfeksiyon Riskini Azaltmak
Ruhsatlı bir aşının yokluğunda, insanlarda enfeksiyonun azaltılmasının tek yolu, risk faktörleri hakkında farkındalık yaratmak ve hastalığa maruziyeti azaltmak ve NiV enfeksiyonunu azaltmak üzere alabilecekleri önlemler hakkında insanları eğitmektir.

Halk sağlığı eğitim mesajları aşağıdakilere odaklanmalıdır:

Yarasadan insanlara bulaşma riskinin azaltılması: İletimi önlemeye yönelik çabalar, öncelikle hurma özü ve diğer taze gıda ürünlerine olan yarasa erişimini azaltmaya odaklanmalıdır. Yarasaların Hurma özsuyu toplama alanlarından uzak tutulmasında koruyucu örtüler (örneği; Bambu özsuyu örtüleri) yararlı olabilir. Taze toplanan hurma suyu kaynatılmalı ve meyve tüketilmeden önce iyice yıkanmalı ve soyulmalıdır.

Hayvandan insana bulaşma riskinin azaltılması: Hasta hayvanlar veya dokularıyla temas esnasında, kesim ve itlaf etme işlemleri sırasında eldivenler ve diğer koruyucu kıyafetler giyilmelidir. Mümkün olduğunca, insanlar enfekte domuzlarla temastan kaçınmalıdır.

İnsandan insana bulaşma riskinin azaltılması: Nipah virüsüyle enfekte kişilerle korumasız fiziksel temastan kaçınılmalıdır. Hasta insanların bakımı veya ziyaretinden sonra düzenli olarak eller yıkanmalıdır.

Sağlık Tesislerinde Enfeksiyon Kontrolü
Şüpheli veya doğrulanmış NiV enfeksiyonu olan hastalarla veya onlardan alınan örneklerle ilgilenen sağlık çalışanları, tüm hastalar için standart enfeksiyon kontrol önlemlerini devamlı uygulamalıdır.

İnsandan insana iletimin özellikle de hastanelerde gerçekleştiği rapor edildiğinden, standart önlemlerin yanı sıra temas ve damlacık önlemleri de kullanılmalıdır.

İnsanlardan ve NiV enfeksiyonu şüphesi olan hayvanlardan alınan örnekler uygun donanımlı laboratuarlarda çalışan eğitimli personel tarafından ele alınmalıdır.

Kaynak: https://www.seyahatsagligi.gov.tr/site/hastalikdetay/nipah-virusu


▄▄▄▄▄▄▄▄▄▄▄▄▄▄▄▄▄▄▄▄▄▄▄▄▄▄▄▄▄▄▄▄▄▄▄▄▄▄▄▄▄▄▄▄▄▄▄▄▄▄▄▄▄▄▄▄▄▄▄▄▄▄▄▄▄▄▄▄▄▄▄▄▄▄▄▄▄▄▄▄


--Alıntı--

Bilim insanları ölüm oranı yüzde 75'e varan yeni bir salgın riski konusunda uyardı

Sputnik -- 01:41 22.02.2021(Güncellendi 01:42 22.02.2021

//Görsel netten alındı///


Yeni tip koronavirüs (Kovid-19) salgını dünyayı kasıp kavurmaya devam ederken bilim insanları, ölüm oranı yüzde 75'leri bulan yeni bir salgını tetikleyebilecek Nipah virüsü tehlikesi konusunda uyardı.

İngiliz The Sun gazetesinin haberine göre, ABD'deki Kentucky Üniversitesi'nin Moleküler ve Hücresel Biyokimya Bölümü Başkanı Dr. Rebecca Dutch, Nipah virüsünün (NiV) bir sonraki salgına 'kesinlikle' neden olabileceğini, bu virüsün ölüm oranının yüzde 45 ila 75 arasında değişebildiğini ve bunun Kovid-19'daki orandan çok daha yüksek olduğunu belirtti.

Diğer yandan Dr. Melanie Saville, dünyanın şu ankinden çok daha kötü olabilecek 'çok büyük' bir salgına hazırlanması gerektiği konusunda uyardı.

Çevreci yazar ve hayvan kaynaklı hastalıklar uzmanı John Vidal ise insanlığın Kara Veba çapında yeni bir pandemiyle karşı karşıya kalabileceğini öngördü.

Yazar, "Hava yolculuğunun ve küresel ticaretin yaygınlığı dikkate alındığında, virüs haftalar içinde semptomsuz taşıyıcılar aracılığıyla tüm dünyaya yayılabilir ve ülkeler sınırları kapatıncaya kadar on milyonlarca insanı öldürür" öngörüsünde bulundu.

Şiddetli beyin ödemi, nöbetler ve kusma, Nipah virüsü hastalığının semptomlarından sadece bazıları. Dünya Sağlık Örgütü'ne (DSÖ) göre hastalık semptomsuz seyredebiliyor, ayrıca ciddi solunum problemlerine ve ensefalite (beyin iltihabı) yol açabiliyor.

Nipah'ın kuluçka süresinin 45 güne kadar uzayabilmesi, bu süre zarfında bulaşmanın gerçekleşip gerçekleşmeyeceğinin bilinmiyor olması bilimcileri endişelendiriyor. Nipah'ın çok sayıda mutasyona uğrayabildiği ve bu şekilde yayılmasının hızlandığı biliniyor.

Nipah'ın hem yarasalar hem de virüslü mango yiyen domuzlar tarafından insanlara bulaşabiliyor. 1999'da virüs nedeniyle, salgını önlemek amacıyla bir milyondan fazla domuz itlaf edilmişti.

DSÖ'nün insanlık için en tehlikeli virüsler listesine dahil ettiği Nipah virüsünü önleyebilecek aşı ya da tedavi edebilecek ilaç henüz yok. İlaç şirketleri, virüsü tedavi edebilecek ilaç geliştirmeye yönelik henüz bir proje sunmuş değil. Nipah'a karşı semptomatik yoğun tedavi kullanılıyor.

Kaynak: https://tr.sputniknews.com/dunya/202102221043864222-bilim-insanlari-olum-orani-yuzde-75e-varan-yeni-bir-salgin-riski-konusunda-uyardi/


▄▄▄▄▄▄▄▄▄▄▄▄▄▄▄▄▄▄▄▄▄▄▄▄▄▄▄▄▄▄▄▄▄▄▄▄▄▄▄▄▄▄▄▄▄▄▄▄▄▄▄▄▄▄▄▄▄▄▄▄▄▄▄▄▄▄▄▄▄▄▄▄▄▄▄▄▄▄▄▄


--Alıntı--


ZOONOSES AND THE ANIMAL INDUSTRY


The following text was originally published in the Tierbefreiung magazine (issue 107). With the kind permission of the author, we have used the text and made slight changes to it.

*-*


*-*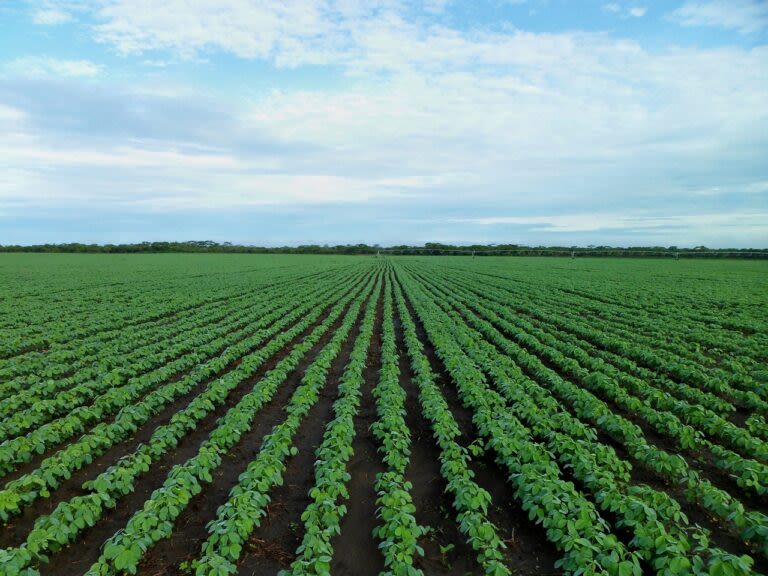 The corona crisis and its origins

The so-called corona crisis is currently determining political and private life around the world. SARS-CoV-2 (Severe Acute Respiratory Syndrome CoronaVirus-2), which causes the lung disease Covid-19, is one of the largest pandemics that is now spreading rapidly across the globe.1

Covid-19 is an infectious disease that occurs in humans and animals alike and can be transmitted between them (= zoonosis). The origin is very likely the Huanan Seafood and (Wild) Animal Market in Wuhan (China). The pathogen causing this disease belongs to the so-called coronaviruses, which are already known from the diseases MERS4 (Middle East Respiratory Syndrome) and SARS5, is mainly transmitted from person to person and can cause symptoms such as fever, cough, sore throat and pneumonia, although people without pre-existing conditions often show no to mild symptoms.2

Where does the virus come from?
Current studies assume that the precursor of SARS-CoV-2 comes from horseshoe bats and was probably transmitted to humans via an intermediate host such as pangolins or viverrids. Various conspiracy theories suggest that it is a Chinese or US "laboratory virus", but this is very unlikely.2,3 Covid-19 thus joins a long series of zoonoses, which comprise around three quarters of all infectious diseases and have caused millions of deaths worldwide. Well-known examples include: Ebola, AIDS, Lyme disease, Zika, hantaviruses, SARS, MERS, Nipah virus, narcolepsy and the bubonic plague.4-6 The influenza H1N1 virus, also known as the Spanish flu, infected around 500 million people and claimed 50 million victims during World War I in 1918. The origin of this virus was probably a chicken or turkey farm infected by wild birds.

How do zoonoses develop and spread?
IIntact ecosystems, such as rainforests and primeval forests, have a high level of biodiversity, so there are many well-adapted, specialised species living close to one other, and this reduces the spread of infectious diseases. The reason for this is presumably the high immunity of the populations due to slow evolution with the mutual influence of pathogens and host animals (co-evolution). However, if these ecosystems are interfered with, the natural protective mechanisms no longer work. Three possible basic mechanisms are listed below,8-21 which contribute to the development of new zoonoses that can lead to pandemics comparable to Covid-19:

Hunting and trade of wild animals

Due to the high demand for "game meat", more and more hunters penetrate deeper and more frequently into ecosystems and catch and kill (exotic) wild animals there. These are then consumed or transported over long distances in order to be kept and sold in cages next to farm animals, often at wild animal markets. Naturally, these different animals would not meet, which means that viruses and other pathogens, such as coronaviruses, can easily be transmitted between species and mutate.

Destruction of ecosystems
The continuing deforestation of primeval forests and rainforests, the closure of moors and increasing building development, caused by a global, capitalist economic system that regards nature as a means of production, lead to the increasing destruction of functioning ecosystems. This drives away wild animals and wipes out entire species. The displaced animals increasingly have to seek proximity to human dwellings in order to survive, which can also be extremely stressful. This greatly increases susceptibility to infectious diseases. Being close to humans also increases the risk of transmission.6

Intensive animal farming and feed production
Keeping a large number of animals in a confined space and under miserable hygienic conditions results in a high health risk as well as physical and psychological stress for them. In this way, diseases can spread very easily and also be transmitted to workers. Well-known examples of this are bird flu and swine flu;8 which are both caused by influenza viruses. To prevent a pandemic, after an infected (often wild) animal becomes identified, all animals in the surrounding area are killed, even if they are still healthy.22,23

In many intensive animal farming facilities, the (mostly) prophylactic administration of clinically relevant, therapeutically used antibiotics (necessary from a medical point of view) is used to "safeguard the population". The animal and agricultural industries are currently the largest consumers of antibiotics! If bacteria (either in the body or in excretions) are in contact with antibiotics over a longer period of time, they can develop resistance relatively quickly, which can even be passed on across bacterial species barriers. If uncooked meat with resistant bacteria is consumed, the resistant bacterial strains can be transmitted to humans, or the resistance itself is transmitted to human-colonising bacteria. In addition, these are spread further into the environment through transport, processing and the distribution of manure on fields. Industrial animal farming is therefore jointly responsible for the current spread of antibiotic-resistant bacteria, which claim many victims worldwide.12


The production of feed for animal production worldwide uses about 60-80%9,10 of the agricultural land of our planet! Immense areas of primeval forests and rainforests are cut down every day and replaced by monocultures with high levels of pesticide use. This is one of the biggest factors in the destruction of the remaining intact ecosystems and thus contributes to a loss of biodiversity, which, as mentioned above, promotes the emergence and spread of new types of pandemics. In addition, local, sustainable small farmers, especially in the Global South, are being driven away by multinational corporations.9

In summary, the past and current corona pandemics have a common cause: the use of animals for our needs, the exploitation of remaining ecosystems, and our global economy, which is designed to maximise profits. There have always been zoonoses and disease outbreaks, such as the plague outbreak, but these have become more frequent in recent decades. 24,25

So what can we do?
The most effective protection against zoonoses is intact ecosystems with a high level of biodiversity – we should do everything we can to preserve what remains! Ever further penetration into these ecosystems for hunting and feed cultivation must be stopped! A fundamental agricultural turnaround and a comprehensive system change, away from a profit-orientated economy and production method towards a solidarity-based and ecological method of production and organisation is necessary. This requires the abolition of the animal industry and thus the reduction of the problems it creates: animal suffering, the exploitation of workers and nature, as well as the climate crisis.

Past pandemics, especially Ebola, AIDS, malaria and narcolepsy, often affect people in the Global South the most, who have little access to hygiene facilities, medication and clean drinking water. The current supply situation in camps for refugees is also an unacceptable risk for the people living there. Likewise, migrant workers in the meat industry's slaughterhouses and cutting plants are exposed to an increased risk and can hardly protect themselves. As in almost every social crisis, the Corona crisis mainly affects the people who are at the bottom of this society. Let us show our solidarity with them!

Yazının yeri: https://gemeinsam-gegen-die-tierindustrie.org/en/zoonoses-and-the-animal-industr/


------------
References

1. Aktuelle Infektionszahlen unter https://www.worldometers.info/coronavirus/

2. Zheng, J., "SARS-CoV-2: an Emerging Coronavirus that causes a global threat," International journal of biological sciences, V. 16, No. 10, 2020, pp. 1678–1685.

3. Andersen, K. G., Rambaut, A., Lipkin, W. I., Holmes, E. C., and Garry, R. F., "The proximal origin of SARS-CoV-2," Nature Medicine, V. 26, No. 4, 2020, pp. 450–452.

4. RKI, M., "Informationen des RKI zu MERS-Coronavirus," 13.12.2019 https://www.rki.de/DE/Content/InfAZ/M/MERS_Coronavirus/MERS-CoV.html.

5. Cheng, V. C. C., Lau, S. K. P., Woo, P. C. Y., and Yuen, K. Y., "Severe Acute Respiratory Syndrome Coronavirus as an agent of emerging and reemerging infection," Clinical Microbiology Reviews, V. 20, No. 4, 2007, pp. 660–694.

6. Wolfe, N. D., Daszak, P., Kilpatrick, A. M., and Burke, D. S., "Bushmeat hunting, deforestation, and prediction of zoonoses emergence," Emerging infectious diseases, V. 11, No. 12, 2005, pp. 1822–1827.

7. Tumpey, T. M., Basler, C. F., Aguilar, P. V., Zeng, H., Solórzano, A., Swayne, D. E., Cox, N. J., Katz, J. M., Taubenberger, J. K., Palese, P., and García-Sastre, A., "Characterization of the reconstructed 1918 spanish influenza pandemic virus," Science, V. 310, No. 5745, 2005, pp. 77–80.

8. "Was Forscher über den Ursprung der Pandemie wissen," 28.03.2020, Spiegel. https://www.spiegel.de/wissenschaft/medizin/coronavirus-warum-viren-in-tieren-so-gefaehrlich-sind-a-bcfe8de8-3e04-49e8-9955-6f00e382d309.

9. Steinfeld, H., Gerber, P., Wassenaar, T. D., Castel, V., Rosales, M., and Haan, C. de, "Livestock's long shadow: environmental issues and options," Food & Agriculture Org, 2006.

10. https://www.globalagriculture.org/report-topics/meat-and-animal-feed.html

11. Henning Brian G., "Standing in Livestock's 'Long Shadow': The Ethics of Eating Meat on a Small Planet," Ethics & the Environment, No. 16, 2011, pp. 63–93.

12. Ellen K. Silbergeld, Jay Graham, and Lance B. Price, "Industrial Food Animal Production, Antimicrobial Resistance, and Human Health," Annual Review of Public Health, V. 29, No. 1, 2008, pp. 151–169.

13. "Covid-19: Die Frau, die Coronaviren jagt,". 17.03.2020. Spektrum https://www.spektrum.de/news/die-frau-die-coronaviren-jagt/1713320.

14. Greger, M., "Bird Flu A Virus of Our Own Hatching," Lantern Books, New York, 2006.

15. "Fact check: Is COVID-19 caused by human consumption of animals?," USA Today, 2020. https://eu.usatoday.com/story/news/factcheck/2020/03/18/coronavirus-fact-check-covid-19-caused-eating-animals/5073094002/.

16. "Coronavirus: »Die Agrarindustrie würde Millionen Tote riskieren.«," 15.03.2020. Amerika21. https://amerika21.de/analyse/238220/coronavirus-und-agrarindustrie.

17. "Epidemiologie Gestresste Fledermäuse übertrugen das Virus," Science ORF.at, 31.03.2020. https://science.orf.at/stories/3200448/.

18. "The Ecology of Deseases," New York Times, 14.12.2012. https://www.nytimes.com/2012/07/15/sunday-review/the-ecology-of-disease.html

19. "Auslöser sind Umweltveränderungen: Die Corona-Pandemie wäre ohne den Menschen nicht entstanden, sagt die Biologin Simone Sommer. Naturschutz sei auch für unsere Gesundheit zentral.," TAZ, 2020. https://taz.de/Biologin-ueber-Pandemien/!5675740/.

20. Rob Wallace, "Connecting the Coronavirus to Agriculture," Counterpunch, V. 24.02.2020. https://www.counterpunch.org/2020/02/24/connecting-the-coronavirus-to-agriculture/.

21. Dandagi, G. L., and Byahatti, S. M., "An insight into the swine-influenza A (H1N1) virus infection in humans," Lung India : official organ of Indian Chest Society, V. 28, No. 1, 2011, pp. 34–38.

22. "Ist das Keulen Tausender Tiere wirklich nötig?," Welt, 28.11.2016. https://www.welt.de/regionales/hamburg/article159804191/Ist-das-Keulen-Tausender-Tiere-wirklich-noetig.html.

23. "Vogelgrippe-Epidemie: Südkorea tötet 26 Millionen Hühner," Agrar heute, 28.12.2016. https://www.agrarheute.com/tier/vogelgrippe-epidemie-suedkorea-toetet-26-millionen-huehner-530166.

24. Madhav N, Oppenheim B, Gallivan M, et al. Pandemics: Risks, Impacts, and Mitigation. In: Jamison DT, Gelband H, Horton S, et al. Disease Control Priorities: improving health and reducing poverty. 3rd edition. Washington (DC): The International Bank for Reconstruction and Development / The World Bank; 2017 Nov 27. Chapter 17. Available from: https://www.ncbi.nlm.nih.gov/books/NBK525302/ doi: 10.1596/978-1-4648-0527-1/pt5.ch17

25. "Wenn wir weiter so machen stirbt unsere Spezies aus." 09.04.2020. Ausgburger Allgemeine. https://www.augsburger-allgemeine.de/kultur/Journal/Wenn-wir-so-weitermachen-stirbt-unsere-Spezies-aus-id57208341.html?fbclid=IwAR06V7J21eumwq9ndRy_ZDzlhncI0P1woj7C4N07Y8OMA9k7f56VPanUrlo

Nicht im Text angeführt:

Big Farms make big Flu. Rob Wallace, ISBN-13: 978-1583675892 Spillover: Animal Infections and the Next Human Pandemic. David Quammen ISBN-13: 978-0393066807


▄▄▄▄▄▄▄▄▄▄▄▄▄▄▄▄▄▄▄▄▄▄▄▄▄▄▄▄▄▄▄▄▄▄▄▄▄▄▄▄▄▄▄▄▄▄▄▄▄▄▄▄▄▄▄▄▄▄▄▄▄▄▄▄▄▄▄▄▄▄▄▄▄▄▄▄▄▄▄▄



--Alıntı-- (Almancası)

ZOONOSEN UND DIE TIERINDUSTRIE

Der folgende Text wurde ursprünglich im Magazin Tierbefreiung (Ausgabe 107) abgedruckt. Wir haben ihn hier mit freundlicher Genehmigung der Autorin mit leichten Änderungen übernommen.

Die Coronakrise und ihre Hintergründe

Die sogenannte Corona-Krise bestimmt derzeit das politische sowie das private Leben auf der ganzen Welt. SARS-CoV-2 (Severe Acute Respiratory Syndrome CoronaVirus-2), welches die Lungenkrankheit Covid-19 auslöst, ist eine der großen Pandemien, die sich mittlerweile rasant über den ganzen Globus ausbreitet.1

Bei Covid-19 handelt es sich um eine Infektionskrankheit, welche bei Menschen und Tieren gleichermaßen auftritt und zwischen diesen übertragen werden kann (=Zoonose). Der Ursprung liegt sehr wahrscheinlich auf dem Huanan See- und (Wild)tiermarkt, Wuhan (China). Der Erreger dieser Krankheit gehört zu den sogenannten Coronaviren, welche durch die Krankheiten MERS4 (Middle East Respiratory Syndrome) und SARS5 bereits bekannt sind, wird hauptsächlich von Mensch zu Mensch übertragen und kann Symptome wie Fieber, Husten, Halsschmerzen und Lungenentzündungen hervorrufen, wobei Menschen ohne Vorerkrankung häufig keine bis leichte Symptome zeigen.2

Woher kommt das Virus?
Aktuelle Studien gehen davon aus, dass der Vorläufer des SARS-CoV-2 aus Hufeisennasen-Fledermäusen stammt und vermutlich über einen Zwischenwirt, wie Schuppentiere (Pangoline) oder Schleichkatzen (Larvenroller) auf Menschen übertragen wurde. Verschiedene Verschwörungstheorien besagen zwar, dass es sich um ein chinesisches oder US-amerikanisches "Laborvirus" handle, doch dies ist sehr unwahrscheinlich.2,3 Damit reiht sich Covid-19 in eine lange Reihe von Zoonosen ein, welche etwa dreiviertel aller Infektionskrankheiten ausmachen und die weltweit Millionen Todesopfer gefordert haben. Bekannte Beispiele sind: Ebola, AIDS, Lyme-Borreliose, Zika, Hantaviren, SARS, MERS, Nipah-Virus, Schlafkrankheit und die Beulenpest.4-6 Das Influenza H1N1-Virus, auch bekannt als Spanische Grippe, infizierte während des ersten Weltkriegs im Jahr 1918, etwa 500 Mio Menschen und forderte 50 Mio Opfer. Ausgangspunkt für dieses Virus war vermutlich eine durch wild-lebende Vögel infizierte Hühner- oder Putenfarm.

Wie kommt es zur vermehrten Entstehung und Ausbreitung von Zoonosen?
Intakte Ökosysteme, wie Regen- und Urwälder, haben eine hohe Biodiversität, es leben also viele gut an die Umwelt und aneinander angepasste, spezialisierte Arten nebeneinander, was die Ausbreitung von Infektionskrankheiten eindämmt. Grund hierfür ist vermutliche die hohe Immunität der Populationen durch langsame Evolution unter gegenseitiger Beeinflussung von Erregern und Wirtstieren (Koevolution). Wird jedoch in diese Ökosysteme eingegriffen, wirken die natürlichen Schutzmechanismen nicht mehr. Im Folgenden sind drei mögliche grundlegende Mechanismen aufgelistet,8-21 die dazu beitragen, dass neuartige Zoonosen entstehen, welche zu Covid-19 vergleichbaren Pandemien führen können:

Jagd und Handel von Wildtieren

Durch die hohe Nachfrage nach "Wildfleisch" dringen mehr und mehr Jäger*innen immer tiefer und häufiger in Ökosysteme ein, fangen und töten dort (exotische) wild-lebende Tiere. Diese werden dann verzehrt oder über weite Strecken transportiert, um dann häufig auf Wildtiermärkten neben Nutztieren in Käfigen gehalten und verkauft zu werden. Natürlicherweise würden diese unterschiedlichen Tiere nicht zusammentreffen, wodurch Viren und andere Krankheitserreger, wie beispielsweise Coronaviren, leicht zwischen Spezies übertragen werden und mutieren können.

Zerstörung von Ökosystemen
Die fortschreitende Abholzung von Ur- und Regenwäldern, die Stilllegung von Mooren und die zunehmende Bebauung, bedingt durch eine globale, kapitalistische Wirtschaftsweise, welche die Natur als Produktionsmittel betrachtet, führen zur zunehmenden Zerstörung von funktionierenden Ökosystemen. Dadurch werden Wildtiere vertrieben und ganze Arten ausgelöscht. Die vertriebenen Tiere müssen zunehmend die Nähe menschlicher Behausungen suchen, um zu überleben, was gleichzeitig enormen Stress bedeuten kann. Hierdurch steigt die Anfälligkeit für Infektionskrankheiten enorm. Durch die Nähe zum Menschen steigt ebenso das Risiko einer Übertragung.6

Intensivtierhaltung und Futtermittelproduktion
Die Haltung sehr vieler Tiere auf engem Raum und unter miserablen hygienischen Bedingungen bedeutet eine hohe gesundheitliche Gefahr, sowie physischen und psychischen Stress für diese. Krankheiten können sich so sehr leicht verbreiten, und auch auf Arbeiter*innen übertragen werden. Bekannte Beispiele hierfür sind die Vogel- und die Schweinegrippe;8 beide werden durch Influenza-Viren ausgelöst. Um einer Pandemie vorzubeugen werden, nach Bekanntwerden eines infizierten (häufig wild-lebenden) Tieres, sämtliche Tiere umliegender Anlagen getötet, auch wenn sie noch gesund sind.22,23

In vielen Intensivtierhaltungen wird auf die (meist) prophylaktische Gabe von klinisch relevanten, therapeutisch verwendeten Antibiotika (aus medizinischer Sicht notwendig) zur "Bestandssicherung" zurückgegriffen. Die Tier- und Agrarindustrie sind die derzeit größten Verbraucher*innen von Antibiotika! Sind Bakterien (entweder im Körper oder in Ausscheidungen) über einen längeren Zeitraum in Kontakt mit Antibiotika, können sie relativ schnell Resistenzen entwickeln, die selbst über die bakteriellen Speziesgrenzen hinweg weitergegeben werden können. Wird ungekochtes Fleisch mit resistenten Bakterien verzehrt, kann es zu einer Übertragung der resistenten Bakterienstämme auf Menschen oder der Resistenzen selbst auf Menschen-besiedelnde Bakterien kommen. Zudem werden diese durch Transport, Verarbeitung und das Ausbringen von Gülle auf Felder weiter in der Umwelt verbreitet. Somit ist die industrielle Tierhaltung mitverantwortlich für die derzeitige Verbreitung von Antibiotika-resistenten Bakterien, die weltweit viele Opfer fordern.12

Die Produktion von Futtermitteln für die Tierproduktion weltweit findet auf etwa 60-80%9,10 der landwirtschaftlich genutzten Fläche unseres Planeten statt! Täglich werden immense Flächen Ur- und Regenwälder abgeholzt und ersetzt durch Monokulturen mit hohem Pestizideinsatz. Dies ist einer der größten Faktoren für die Zerstörung der verbleibenden intakten Ökosysteme und trägt damit zum Verlust der Biodiversität bei, was, wie oben erwähnt die Entstehung und Ausbreitung neuartiger Pandemien begünstigt. Zudem werden lokale, nachhaltig wirtschaftende Kleinbäuer*innen, insbesondere im globalen Süden von multinationalen Konzernen vertrieben.9

Zusammengefasst, haben die vergangenen und die derzeitige Corona-Pandemie eine gemeinsame Ursache: die Nutzung der Tiere für unsere Zwecke, die Ausbeutung der verbliebenen Ökosysteme, sowie unsere auf Profitmaximierung ausgelegte globale Wirtschaftsweise. Es hat zwar schon immer Zoonosen und Krankheitsausbrüche gegeben, wie den Ausbruch der Pest, allerdings häufen sich diese in den letzten Jahrzenten. 24,25

Was können wir also tun?
Der wirksamste Schutz vor Zoonosen sind intakte Ökosysteme mit hoher Biodiversität – wir sollten alles daran setzen die Verbliebenen zu erhalten! Das immer weitere Vordringen in diese Ökosysteme für die Jagd und den Futtermittelanbau muss gestoppt werden! Nötig wäre eine grundlegende Agrarwende und ein umfassender Systemwandel, weg von einer profitorientierten Wirtschafts- und Produktionsweise, hin zu einer solidarischen und ökologischen Produktions- und Organisationsweise. Was es dafür braucht ist die Abschaffung der Tierindustrie und damit die Reduzierung der Probleme, die sie schafft: Tierleid, die Ausbeutung der Arbeiter*innen und der Natur, sowie die Klimakrise.

Vergangene Pandemien, insbesondere Ebola, AIDS, Malaria oder die Schlafkrankheit, trafen häufig besonders die Menschen im globalen Süden, die kaum Zugang zu Hygieneeinrichtungen, Medikamenten oder sauberem Trinkwasser haben. Auch die derzeitige Versorgungslage in Lagern für Geflüchtete ist ein nicht-hinnehmbares Risiko für die dort lebenden Menschen. Genauso wie die Arbeitsmigrant*innen in den Schlacht- und Zerlegebetrieben der Fleischindustrie einem erhöhten Risiko ausgesetzt sind und sich kaum schützen können. Wie in fast jeder gesellschaftlichen Krise trifft es somit auch in der Corona-Krise vor allem die Menschen, die in dieser Gesellschaft ganz unten stehen. Zeigen wir uns solidarisch mit ihnen!

Yeri: https://gemeinsam-gegen-die-tierindustrie.org/zoonosen-und-die-tierindustrie/


▄▄▄▄▄▄▄▄▄▄▄▄▄▄▄▄▄▄▄▄▄▄▄▄▄▄▄▄▄▄▄▄▄▄▄▄▄▄▄▄▄▄▄▄▄▄▄▄▄▄▄▄▄▄▄▄▄▄▄▄▄▄▄▄▄▄▄▄▄▄▄▄▄▄▄▄▄▄▄▄


--Alıntı--

Evinə gələn şagirdi ilə yatan kimya müəllimi tutuldu - FOTO

22.02.2021 -- 16:10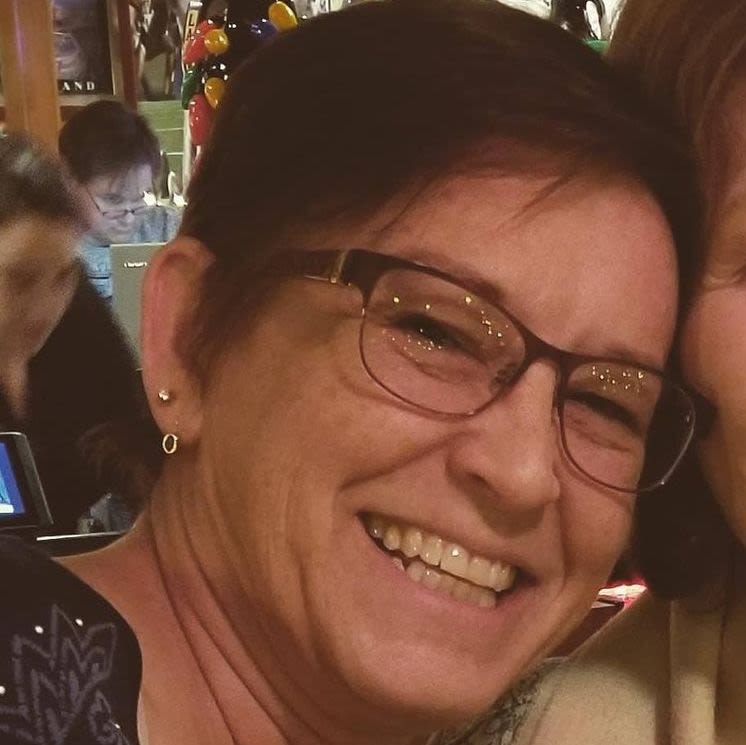 ABŞ-da daha bir qadın müəllim əxlaqsızlıq səbəbindən saxlanılıb.

Musavat.com knewz-a istinadla bildirir ki, ABŞ-ın Ohayo ştatındakı Hudson orta məktəbində kimya fənni müəllimi Heidi Hallstein azyaşlı şagirdi ilə əxlaqsızlıq etdiyinə görə cəzalandırılıb.

Fox 8 yazır ki, pedoffillikdə ittiham edilən 57 yaşlı qadın müəllim hakim qarşısına çıxarılıb. İddialara görə, o, azyaşlı şagirdi ilə öz evində cinsi əlaqədə olub.

Onun məhkəməsi növbəti tarixə ertələnib.

Qeyd edək ki, cinsindən, könüllü və ya məcburi olmasından asılı olmayaraq yaşı 18-dən az olanla cinsi əlaqədə olmaq təcavüz sayılır və cinayətdir.

Kaynak: https://musavat.com/news/evine-gelen-sagirdi-ile-yatan-kimya-muellimi-tutuldu-foto_780988.html


▄▄▄▄▄▄▄▄▄▄▄▄▄▄▄▄▄▄▄▄▄▄▄▄▄▄▄▄▄▄▄▄▄▄▄▄▄▄▄▄▄▄▄▄▄▄▄▄▄▄▄▄▄▄▄▄▄▄▄▄▄▄▄▄▄▄▄▄▄▄▄▄▄▄▄▄▄▄▄▄


--Alıntı--

Azərbaycana idxal edilən külli miqdarda soğanın yararsız olduğu aşkarlanıb
22.02.2021 -- 14:47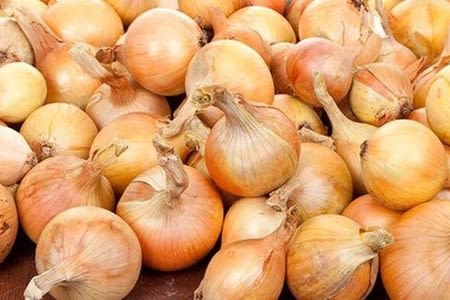 Azərbaycan Respublikasının Qida Təhlükəsizliyi Agentliyi (AQTA) tərəfindən ölkəyə idxal olunan qida məhsullarına nəzarət tədbirləri çərçivəsində qeyri-sağlam qida məhsullarının respublika ərazisinə keçirilməsinin qarşısı alınıb.

AQTA-dan verilən məlumata görə, Ukrayna Respublikasında "ALİKEND" özəl müəssisəsi tərəfindən istehsal olunan və "İMPORT TRADE AZ" MMC tərəfindən ölkəmizə idxal edilən 20.51 ton soğan məhsulu partiyasına agentliyin müfəttişləri baxış keçirib. Baxış zamanı idxal olunan məhsuldan nümunələr götürülərək Azərbaycan Qida Təhlükəsizliyi İnstitutunun müvafiq laboratoriyasına təqdim olunub. Müayinələr nəticəsində nitratın kütlə payının texniki normativ hüquqi aktların tələblərinə uyğun olmadığı aşkar olunub.

Agentlik tərəfindən istehlaka yararsız məhsulların satış şəbəkəsinə daxil olunmasının qarşısı alınıb. Hazırda qanunvericiliyin tələbləri çərçivəsində müvafiq tədbirlər görülür.

Alıntının yeri: https://musavat.com/news/azerbaycana-idxal-edilen-kulli-miqdarda-soganin-yararsiz-oldugu-askarlanib_780971.html

▄▄▄▄▄▄▄▄▄▄▄▄▄▄▄▄▄▄▄▄▄▄▄▄▄▄▄▄▄▄▄▄▄▄▄▄▄▄▄▄▄▄▄▄▄▄▄▄▄▄▄▄▄▄▄▄▄▄▄▄▄▄▄▄▄▄▄▄▄▄▄▄▄▄▄▄▄▄▄▄


--Alıntı--

Telekanallarda rəhbərlər dəyişsə də, rəng dəyişmir - səbəb
12.02.2021 -- 09:10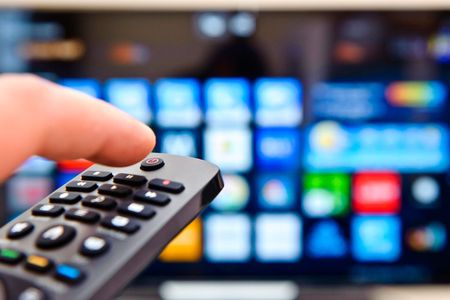 Bir neçə gün öncə "Space TV"nin rəhbəri Vaqif Mustafayevin vəzifəsindən azad olunması ümumi telekanallardakı vəziyyəti bir daha gündəmə gətirmiş oldu.

Bundan əvvəl də bir neçə həm özəl, həm də büdcədən maliyyələşən televiziyalarda rəhbər dəyişikliyi olmuşdu. Lakin müşahidələr onu göstərdi ki, televiziya rəhbərləri dəyişsə də, ümumi rəng dəyişməz olaraq qalır. Bəs telekanalları baxımlı etmək və cəmiyyətin əsas hissəsini, hətta narazı elektoratı da milli efirə bağlamaq üçün nələr dəyişməlidir?

Teletənqidçi Qulu Məhərrəmli mövzu ilə bağlı "Yeni Müsavat"a danışıb: "Auditoriyanın bəyəndiyi, yaxşı televiziyanı ərsəyə gətirmək üçün 3 mühüm şərt var. Birincisi, əlbəttə ki, televiziya rəhbərliyində idarəçiliyi və yaradıcı menecmentliyi yaxşı bilən olmalıdır. Bu, çox ciddi məsələdir. İkincisi, televiziyanın yaxşı maliyyə mənbəyi, sərbəst bazardan gələn maliyyəsi olmalıdır və bu həm də çox şəffaf olmalıdır. Burada reklam və sairə nəzərdə tutulur. Üçüncüsü, şübhəsiz ki, televiziyanın yaradıcılıq səviyyəsi və peşəkar kadrları olmalıdır. Bu şərtlər birləşməyəndə əvvəlki iki faktorlar önəmli rol oynamır. Ona görə də məsələ əvvəldən yanlışdır, istər büdcədən maliyyələşən televiziyalara, istərsə də özəl kanallara rəhbər təyin olunanda. Bütün televiziyaların hamsının ali məqsədi auditoriyaya tamaşaçı cəlb etməkdir. Kommersiya televiziyaları pul qazanmağa uyğun gələn formatlar düşünməlidir. Bu formatlar özəl televiziyalara reklam gətirirsə, deməli, normal işləyə bilir. Lakin təəssüf ki, hazırda bir sıra özəl televiziyaların maliyyə mənbəyi heç də şəffaf deyil. Belə olan halda orada gedən maliyyə proseslərindən, kadr axınından, onların mənasını duymaq olmur. Amma ümumilikdə, necə etmək lazımdır ki, televiziya baxımlı olsun - bunun əsas şərti tamaşaçı auditoriyasının orta səviyyəsini tutmaq və ona uyğun verilişlər hazırlamaq vacibdir. Məsələn, Böyük Britaniya televiziya məkanlarına qoyulan əsas şərt auditoriyanı maarifləndirməkdir. BBC klassik ictimai televiziyadır. Lakin məsələn, 3-cü kanal və yaxud 4-cü kanal təsis olunanda onların da qarşısına mütləq şərt qoyulur ki, əsas məqsədləri auditoriyanı maarifləndirmək işi olmalıdır.

Maarifləndirmək deyəndə yazı lövhəsinin qarşısında durub, dərs keçməkdən söhbət getmir. Mahiyyətcə bütün verilişlərin məğzində, informativlik və faydalı məlumatların çatdırılması olmalıdır. Bunlar isə yoxdur. Televiziyalarda verilən məlumatlar birtərəflidir, təbliğatdır. Maarifçi proqramlar isə ümumiyyətlə, arxasında kommersiya dayandığına görə hədəfə çox təsir edə bilmir. Fikrimcə, düşünülmüş televiziya siyasəti olmalıdır ki, özəl televiziyalar bunu daşıya bilsinlər".

Qulu Məhərrəmli: "Yaxşı televiziyanı ərsəyə gətirmək üçün 3 mühüm şərt var"

Qulu Məhərrəmli qeyd etdi ki, televiziyalarla bağlı çox ciddi məsələlərdən biri də kadr məsələsidir: "Son 10-15 ildir ki, parlaq jurnalistlərimizin sayı artmır. Auditoriyanın sevdiyi, özünün müstəqil düşüncəsi olan, persona səviyyəsinə qalxan jurnalislətlərimiz demək olar ki, çox azdır. Yaradıcılıq baxımından sərbəstliyin çox böyük önəmi var. Konkret olaraq, "Space TV" uzun müddət nə işlə məşğul idi? Auditoriyaya təqdim etdiyi verilişlər yalnız köhnə hind filmləri, bayağı şoular idi. Bunlar auditoriyaya nə verir? Biz verilişlərə tələb qoyanda bunun auditoriya üçün faydalı olmasını, yəni əmsalının yüksək olmasını nəzərdə tuturuq. Məncə, elə maraqlı verilişlər hazırlamaq olar ki, auditoriyanın diqqətini cəlb edər.

Hazırda bizdə "Youtube"da yayımlanan internet televiziyalarının bumu yaşanır. Adətən bu cür televiziyalarda əyləncə proqramları olmur. Burada yalnız söhbətlər, ölkəiçi problemlər, Qarabağla bağlı, korrupsiya əleyhinə və yaxud milli-mənəvi məsələlərin müzakirəsi olur. Deməli, bu söhbətləri böyük ekranda da etmək olar. Amma bunun çox ağıllı, düşünülmüş formatını tapmaq lazımdır. Yəni bayağılıqdan uzaq, auditoriyanın "ürəyindən tikan çıxaran" verilişlər, söhbətlər, diskussiyalar, debatlar olsun ki, auditoriyanı maraqlandıra bilsin. Bu baxımdan bizim cəmiyyətin səviyyəsinin aşağı olması ilə bağlı iddialarla razılaşmıram. Yəni biz cəmiyyəti hansı qida ilə böyüdürüksə, insanlar da o qidanın məhsulu kimi ortaya çıxır".

Qulu Məhərrəmli son dövrlərdə televiziyalarda şou tipli proqramların çəkisinin artmasından da söz açıb: "Son dövrlərdə şoular Azərbaycan televiziyalarında o dərəcədə böyük çəkiyə malik idi ki, artıq oxumuş tələbə, müəllim, həkimlər şounun içərisində əriyib gedirdi. Halbuki onlardan biri cəmiyyətini ruhunu, digəri isə onun sağlamlığını qoruyan təbəqədir. Amma baxırıq ki, onlar da şou üzərində köklənirlər. Həyatın özü qədər ekran da əlvan olmalıdır. Biz tamaşaçı auditoriyasının arxasınca sürünməli, onun aşağı zövqlü hissəsinə uyğunlaşmalı deyilik. Bəlli standartlar, hansı ki, onların bəziləri qanunla müəyyənləşib, onların təbliğinə və tələbinə uyğunlaşdırmalıyıq. Yaxşı keyfiyyətli şoular, maraqlı informasiyalar, yaxşı debatlar, diskussiyalar, cəmiyyəti düşündürən problemləri qaldırmaqla biz auditoriyanın diqqətini özümüzə cəlb edə bilərik".

Elçin Şıxlı: "Biz cəmi dəyişməliyik, toplananların yerini deyil"

Tanınmış jurnalist Elçin Şıxlı isə bunları dedi: "Əlbəttə ki, özəl kanalların təsisçiləri var və rəhbərliyə kimin gətirilməsi onlardan asılıdır. Yəni təsisçi işini normal görmək istəyirsə, rəhbərliyə televiziyadan anlayışı olan adam qoymalıdır.

Beləliklə, özəl kanallarda bu dəyişikliyi qiymətləndirmək istəmirəm, bu mənada ki, özəl kanalların "öz əli, öz başıdır". Söhbət əgər dövlət büdcəsindən maliyyələşən kanallardan gedərsə, bu zaman nəsə fikir demək olar. Bəli, müşahidə edirik ki, kanalların rəhbərləri dəyişir, amma rəng yerində qalır, çünki yanaşma tamamilə dəyişməlidir. Yəni söhbət insanların dəyişməsindən getmir. Adətən məktəbdə riyaziyyatdan öyrənirik ki, "toplananların yerini dəyişəndə, cəm dəyişmir". Biz cəmi dəyişməliyik, toplananların yerini deyil. Ümumiyyətlə, indi jurnalistikaya münasibət, ona yanaşma düzgün deyil. Biz bu yanaşmanı düzəltməliyik. Əlbəttə ki, şəxslərdən müəyyən məsələlər asılıdır. Amma ümumi istiqamət düzgün olmayanda kimi gətirib "Space TV"yə qoysan, eyni nəticə olacaq. Yəni istiqamət dəyişməlidir. Həmçinin qeyd etdiyim kimi, jurnalistikaya və informasiyaya münasibət dəyişməli, azad sözə daha çox yer verilməlidir ki, insanlar həqiqəti, həqiqi informasiyanı başqa yerlərdə axtarmasın. Yəni peşəkarlardan almalı olduqları informasiyaları ala bilmədikdə tamaşaçı, izləyici, oxucu qeyri-peşəkarların ötürdüyü informasiyalara yönlənir. Bu zaman istənilən mənfi məqamlar ortaya çıxa bilir".

Xalidə GƏRAY,
"Yeni Müsavat"

Yeri: https://musavat.com/news/telekanallarda-rehberler-deyisse-de-reng-deyismir-sebeb_778518.html



[Edited at 2021-02-2
▲
Collapse
--Alıntı--

ILO Monitor: COVID-19 and the world of work. Seventh edition - Updated estimates and analysis
https://www.ilo.org/wcmsp5/groups/public/@dgreports/@dcomm/documents/briefingnote/wcms_767028.pdf

25 Ocak 2021

Key messages
Latest labour market developments

Workp
...
See more
--Alıntı--

ILO Monitor: COVID-19 and the world of work. Seventh edition - Updated estimates and analysis
https://www.ilo.org/wcmsp5/groups/public/@dgreports/@dcomm/documents/briefingnote/wcms_767028.pdf

25 Ocak 2021

Key messages
Latest labour market developments

Workplace closures
X The share of workers living in countries with
COVID-19‑related restrictions has remained
high, with 93 per cent of the world's workers
residing in countries with some form of workplace
closure measures in place in early January
2021. Within countries, more geographically
targeted and sector-specific measures have
gradually become the norm over the course
of the pandemic, and these were still affecting
77 per cent of workers at the start of the year (close
to the peak of 85 per cent reached in late July 2020).

Working-hour losses in 2020
X New annual estimates confirm that labour markets
around the world were disrupted in 2020 on a
historically unprecedented scale.

1 Assuming a 48-hour working week. See Technical Annex 1 for more details on the use of full-time equivalent jobs in these estimates. Employment losses are transformed into working hours using the actual number of hours worked, while FTE estimates use 48-hour working weeks.

In 2020, 8.8 per cent of global working hours
were lost relative to the fourth quarter of
2019, equivalent to 255 million full-time jobs.1
Working-hour losses were particularly high in Latin
America and the Caribbean, Southern Europe and
Southern Asia. Working-hour losses in 2020 were
approximately four times greater than during
the global financial crisis in 2009.

X Breaking down these annual figures, revised
quarterly estimates reveal how the situation evolved
throughout the year. Estimates of working-hour
losses in the third quarter of 2020 have been
revised substantially downwards to 7.2 per cent
(from 12.1 per cent in the sixth edition of the
ILO Monitor), reflecting a stronger-than-expected
rebound in working hours, especially in lower-middleincome countries. In the fourth quarter, global
working hours declined by 4.6 per cent, equivalent
to 130 million full-time jobs.

. . .

ILO'nun 25 Ocak 2021 tarihli 35 sayfalık çalışması "ILO Monitor:COVID-19 and the world of work. Seventh edition - Updated estimates and analysis" (pdf): https://www.ilo.org/wcmsp5/groups/public/@dgreports/@dcomm/documents/briefingnote/wcms_767028.pdf



▄▄▄▄▄▄▄▄▄▄▄▄▄▄▄▄▄▄▄▄▄▄▄▄▄▄▄▄▄▄▄▄▄▄▄▄▄▄▄▄▄▄▄▄▄▄▄▄▄▄▄▄▄▄▄▄▄▄▄▄▄▄▄▄▄▄▄▄▄▄▄▄▄▄▄▄▄▄▄▄▄▄▄▄▄▄▄▄


--Alıntı--

Frankfurt: Streit um Straßenstrich auf der Thedor-Heuss-Allee

Kathrin Rosendorff 22.02.2021 -- 18:20

Anwohner:innen der Kuhwaldsiedlung beklagen seit Corona habe sich der Straßenstrich an der Theodor-Heuss-Allee in ihre Siedlung verlagert. Sie fordern von der Stadt die Verlegung der Toleranzzone. Die Prostituierten aus Bulgarien haben hingegen meist keine andere Option, als sich zu verkaufen, um Geld zu verdienen.

Mitten im Wohngebiet in der Frankfurter Kuhwaldsiedlung liegt hinter ein paar Sträuchern, gut einsehbar vom Bürgersteig, ein buntes Sammelsurium an benutzten Kondomen und Feuchttüchern. "Der Straßenstrich an der Theodor-Heuss-Allee, der ja eigentlich wie überhaupt Prostitution in Zeiten der Corona-Krise verboten ist, hat sich quasi vor unsere Haustür ausgeweitet. Freier parken unweit unserer Häuser. Manchmal haben sie Sex mit den Frauen im Auto, manchmal aber auch im Freien wie neben dem Trafohäuschen in der Funckstraße", erzählt ein Anwohner der Kuhwaldsiedlung.

*-*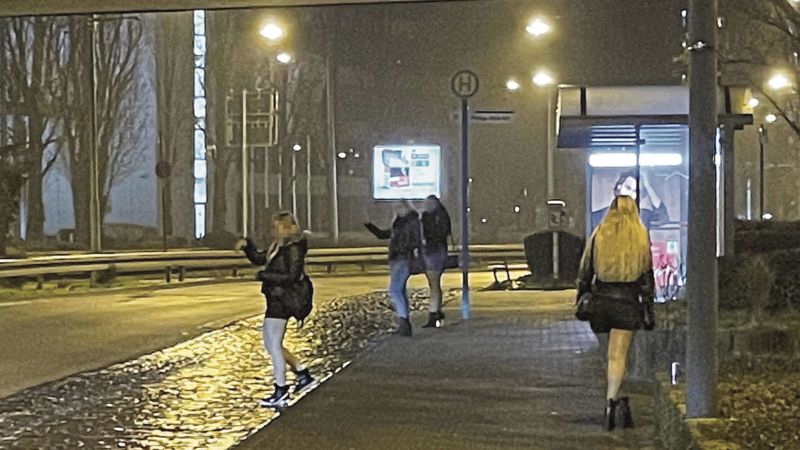 Seit Sommer vergangenen Jahres sei die Situation eskaliert, nicht mehr hinnehmbar. Und der Müll sei nur eines der Probleme. Er selbst gehört zu einer Gruppe empörter Anwohner:innen der Siedlung. "Es muss sich 'was ändern", sagt einer. Da sind sich die Betroffenen einig. Die meisten von ihnen leben schon über 15 Jahre hier. Ihren Namen wollen sie nicht in der Zeitung lesen. Denn: "Wir haben Angst vor aggressiven Reaktionen der Freier und Zuhälter."

Seit den 1980er-Jahren sind in einer "Sperrgebietsverordnung" einige Hundert Meter der Theodor-Heuss-Allee als "Toleranzzone" ausgewiesen. Bis zum Ausbruch der Corona-Krise habe "die Anbahnung des Geschäfts" nur gelegentlich auch außerhalb der Toleranzzone stattgefunden, sagen die Anwohner. In den vergangenen Wochen hätten sie aber immer mehr Freier und Frauen beim Sex in ihrem Wohngebiet gesehen. Eine Nachbarin betont: "Es leben hier viele Familien, es gibt hier Kindergärten, eine Schule. Wir wollen, dass die Stadt die Toleranzzone, die ja Ende der 1980er bestimmt wurde, als es hier noch kein so großes Wohngebiet gab, in eine andere Zone, wo eben keine Wohnhäuser stehen, verlegt." Als die Sperrgebietsverordnung erlassen wurde, habe es weder die City West noch das Europaviertel und Rebstock gegeben.

Fast täglich riefen sie mittlerweile die Polizei. "Aus unserer Sicht ist die Polizeiarbeit völlig unbefriedigend", berichtet ein Anwohner. Laut Ordnungsamt seien bei der Stadtpolizei in den vergangenen drei Monaten sieben telefonische Beschwerden über Prostitutionsausübung in der Kuhwaldsiedlung und der Theodor-Heuss-Allee eingegangen.

Ein Nachbar zeigt Fotos von Prostituierten, die auf beiden Straßenseiten der Bushaltestellen der Philipp-Reis-Straße unweit der Theodor-Heuss-Allee auf Kunden warten. Das beginne nicht mitten in der Nacht, sondern eben ab 19 Uhr, wenn es dunkel werde. "Wir können weder unseren Töchtern noch unseren jungen Babysitterinnen mehr zumuten, an dieser Bushaltestelle zu warten, um in die Stadt zu fahren." In den vergangenen Tagen habe sich die Lage an den Bushaltestellen zugespitzt. "Es sind regelmäßig Aufpasser für die Damen vor Ort, die sehr aggressiv auftreten. Wenn die Polizei kommt, werden die Damen weggebrüllt und müssen sich in den Büschen verstecken. Nach Entwarnung werden sie wieder an ihre Stelle gebrüllt", so erzählt es der Anwohner.

Auch zwei Anwohnerinnen fühlen sich als Frau in ihrem Wohnviertel unwohl. "Ich hatte mich neulich schick gemacht und wartete auf dem Bus. Da merkte ich, wie ein Freier im Auto anhielt und mich ansprechen wollte. Ich habe auf mein Handy gestarrt und er fuhr weiter. Ich meide es nun, Bus zu fahren." Einmal sei sie mit ihrer Familie Zeuge geworden, wie ein Freier eine Prostituierte blutig geschlagen hatte. "Wir kamen mit dem Taxi an, die Prostituierte stand plötzlich mit blutigem Gesicht vor uns. Das war für uns alle, aber besonders für meine Kinder, ein Schock." Sie verstehe die Not der Frauen, aber so könne es nicht weitergehen. Das sei für ihre Familien nicht zumutbar. Sie hätten ein Recht auf Sicherheit.

Wenige Tage später laufen die beiden Streetworkerinnen Mara Dörrer und Kristina Pavlova des Vereins "FIM – Frauenrecht ist Menschenrecht" gegen 20.30 Uhr mit heißem Tee in einer kalten Nacht in Richtung Theodor-Heuss-Allee. Sie tragen gelbe Westen, damit man sie als Streetworkerinnen erkennt.

Ihr erster Stopp ist die Bushaltestelle Philipp-Reis-Straße, die Haltestelle, die wenige Meter außerhalb der Sperrzone liegt. Der 50er-Bus, der anhält und Richtung Stadt fährt, ist leer, niemand steht an der Bushaltestelle außer einer Prostituierten.

Trotz Kälte trägt die hübsche Bulgarin mit langen schwarzen Haaren nur ein Lederjäckchen, zerrissene Jeans und Lederboots. Sie raucht und wartet auf Kunden. Sie ist verzweifelt, weil sie seit Tagen kaum Arbeit hatte. Sie weiß, dass Prostitution in Corona-Zeiten verboten ist, und auch, dass die Bushaltestelle außerhalb der Sperrgebietszone liegt. Aber hier ist sie etwas geschützt. Die Bushaltestelle ist beleuchtet und überdacht. "Ich muss Geld verdienen, momentan könnte ich nicht mal das Bußgeld zahlen, wenn die Polizei mich erwischen sollte. Die Angst, kein Geld zu haben, ist größer als die, erwischt zu werden."

Seit Corona habe es einen Wandel auf der Theodor-Heuss-Allee gegeben, erzählt Streetworkerin Kristina Pavlova. "Nur vier oder fünf der Frauen, die früher hier gearbeitet haben, stehen jetzt noch hier. Die anderen Frauen sind alle neu hinzugekommen." Seit zwei Jahren arbeitet sie hier als Streetworkerin. Etwa neun Frauen seien es an der Theodor-Heuss-Allee aktuell.

"Sie sind alle aus Bulgarien und zwischen Mitte 20 und 40 Jahre alt." Zweimal die Woche, immer werktags, kommen die Streetworkerinnen, bauen Vertrauen auf, stellen ihnen das Angebot des Vereins vor, informieren sie über das Prostituiertenschutzgesetz und die aktuellen Corona-Verordnungen und wo sie bei gesundheitlichen Beschwerden Hilfe suchen können.

"Ob an den Wochenenden noch mehr Frauen da sind, wissen wir nicht", sagt Pavlova . Die größte Szene an Armutsprostitution spiele sich aber momentan im Bahnhofsviertel ab. Viele der Frauen hätten keinen Schulabschluss, keine andere Option, um Geld zu verdienen. "In Coronazeiten ist es besonders schwer, einen Job zu finden. Für diese Frauen ist es noch schwieriger", betont Pavlova. Ein Recht auf Hartz IV hätten viele der Frauen auch in der Corona-Krise nicht, weil oftmals Nachweise über die Tätigkeit fehlen. Andere Frauen seien zu kurz hier und hätten daher keinen Anspruch, sagt Encarni Ramírez Vega, die stellvertretende Geschäftsführerin von "Frauenrecht ist Menschenrecht" (FIM).

Erst vor fünf Monaten ist auch die Bulgarin, die an diesem Abend an der Haltestelle auf Kunden wartet, nach Deutschland gekommen. Alleine, sagt sie. Ohne Zuhälter. Ob das stimmt oder sie aus Angst nichts sagt, bleibt unklar. Deutsch spricht sie nicht, die Streetworkerin übersetzt. "Ich wollte von meinem Mann weg, weit weg." Früher habe sie als Reinigungskraft in Bulgarien gearbeitet. Mit den anderen Frauen hier verstehe sie sich, sie passten auch aufeinander auf. In diesem Moment hält ein Wagen aus Offenbach. "Ein Kunde", ruft sie und steigt ins Auto. Der Freier begrüßt sie mit Küsschen auf die Wange.

Kurz darauf kommt eine blonde Kollegin an die Bushaltestelle. Sie will nicht reden. "Manche wollen Distanz, und das ist auch okay für uns", sagt Kristina Pavlova. Ein Wagen hält an. Die Streetworkerinnen gehen weiter. "Es ist wichtig, um Vertrauen aufzubauen, dass wir weggehen, wenn Kunden kommen, damit die Frauen arbeiten können", sagt Mara Dörrer. Sie selbst seien bislang noch nie von Freiern oder Zuhältern aggressiv angesprochen worden.

Wegen des Müllproblems hätten sie mit den Frauen gesprochen. "Aber hier gibt es kaum Mülleimer, die Dixiklos sind im Dezember weggebracht worden. Dies war auch in der Vergangenheit schon immer ein Problem. Neue Dixiklos soll es nicht geben, schließlich ist Prostitution offiziell wegen Corona verboten, so das Argument der Stadt", sagt Dörrer.

Encarni Ramírez Vega erklärt: "Warum die Freier mit den Frauen nun verstärkt ins Wohngebiet fahren, ist uns auch nicht klar." Und ja, sie verstehe die Sorgen der Anwohner:innen. "Aber man darf den Blick für die Situation der Frauen nicht vergessen."

Und was sagt die Polizei? In den vergangenen drei Monaten seien bislang zehn Prostituierte außerhalb der Toleranzzone beim Anwerben von Freiern festgestellt worden, so ein Sprecher des Ordnungsamtes. Anhaltspunkte für Menschenhandel habe es bislang nicht gegeben. Im Rahmen der aktuellen Corona-Maßnahmen, die Prostitution verbieten, seien zudem Platzverweise erteilt worden. "Seitens hiesiger Einsatzkräfte wurden bisher keine Feststellungen hinsichtlich einer Verrichtung vor Ort, also beispielsweise im Gebüsch, aber auch nicht in Kraftfahrzeugen innerhalb der Kuhwaldsiedlung getätigt."

Die Stadtpolizei werde auch zukünftig zu unterschiedlichen Tageszeiten Streife fahren mit zivilen Einsatzkräften und mit uniformierten - und das sowohl im Toleranzbereich Theodor-Heuss-Allee als auch in der angrenzenden Kuhwaldsiedlung. Die Anwohner:innen betonen, dass sie nicht nur meckern, sondern auch Vorschläge eingebracht hätten, wo die Sperrgebietszone denn hinverlegt werden könnte. Ein Beispiel sei die Max-Pruss-Straße/ Ursinusstrasse im Rebstock. Hier seien ausreichend Parkplätze "für die Umsetzung des Prostitutionsgeschäfts" vorhanden sowie ein unmittelbarer Autobahnanschluss. Eine Wohnbebauung sei auf dieser Seite des Rebstockparks langfristig nicht vorgesehen.

Axel Kaufmann (CDU), Vorsteher des Ortsbeirats 2, der für die Stadtteile Bockenheim, Kuhwald und das Westend zuständig ist, sagt, er nehme die Sorgen der Anwohner:innen sehr ernst. "Ich fürchte eine Eskalation der Lage." Über den Ortsbeirat will er einen Antrag beim Magistrat Ende Februar einreichen und prüfen lassen, ob der Magistrat überhaupt bereit sei, über die Verlegung des Straßenstrichs und eine neue Sperrgebietsverordnung zu diskutieren. Außerdem sei ein Treffen vor Ort mit der Polizei, Anwohner:innen, Streetworkerinnen und Prostituierten in den nächsten Tagen geplant.

Streetworkerin Mara Dörrer sagt zum Vorschlag der Anwohner, die Toleranzzone zu verlegen: "Das wäre eine große Gefahr. Dann würden die Frauen komplett vom Radar verschwinden. Es ist jetzt schon in Corona-Zeiten gefährlicher, weil weniger los ist auf den Straßen. An einem abgelegenen Ort hätten sie gar keinen Schutz mehr." Zudem sei der Platz für die Frauen nicht zu erreichen, keine Bushaltestelle sei in der Nähe.

"Gerade, wenn so was passiert, wie die Nachbarin berichtet, dass eine der Frauen so geschlagen wurde, ist es da nicht gerade wichtig, dass das jemand mitbekommt und Hilfe ruft?" Und die Anwohner:innen sollten bei ihren Sorgen um ihre Kinder nicht vergessen: "Auch diese Frauen haben Familien. Oft arbeiten sie, weil sie für ihre Familien Geld verdienen müssen. Und Prostitution ist da für sie leider oft die einzige Möglichkeit."

Yazı/haber: https://www.fr.de/frankfurt/frankfurt-streit-um-strassenstrich-auf-der-thedor-heuss-allee-90214581.html


▄▄▄▄▄▄▄▄▄▄▄▄▄▄▄▄▄▄▄▄▄▄▄▄▄▄▄▄▄▄▄▄▄▄▄▄▄▄▄▄▄▄▄▄▄▄▄▄▄▄▄▄▄▄▄▄▄▄▄▄▄▄▄▄▄▄▄▄▄▄▄▄▄▄▄▄▄▄▄▄▄▄▄▄▄▄▄▄



--Alıntı--

Azyaşlı qızların qənimi Asratyan– 17 zorlamaya, 2 qətlə görə mühakimə olunan, arzuladığı hökmü alan manyak

09.02.2021 -- 15:31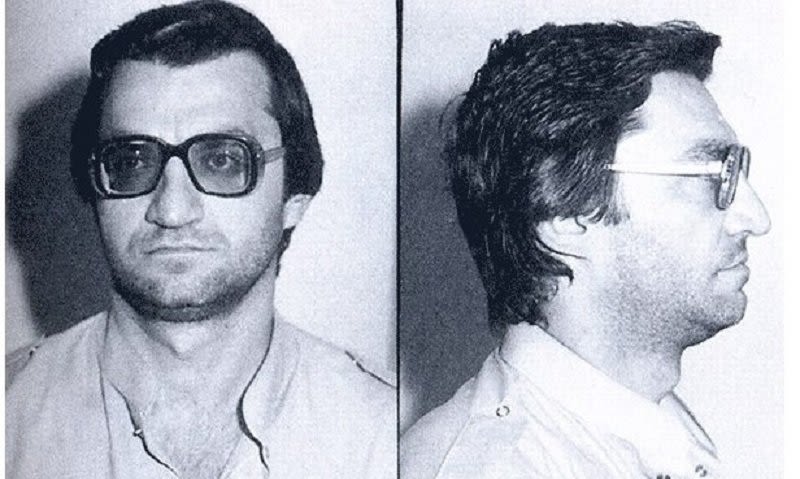 O, törətdiyi cinayətlərin izini itirmək üçün bütün mümkün variantlardan istifadə edib. Fərqli eynəklər taxmaqla, saqqal saxlamaqla, yaşayış yerini tez-tez dəyişməklə, ayrı-ayrı məclislərdə özünü ayrı-ayrı peşə sahibi kimi təqdim etməklə diqqətdən kənarda qalmağa çalışıb. Amma bu imic və peşə dəyişiklikləri altında çox da uzun müddətə maskalanmaq mümkün olmayıb. Valeri Asratyan sonda "rejissor" kimi ələ keçib.

Valeri Asratyan 1958-ci ildə İrəvanda anadan olub. Orta təhsilini başa vurduqdan sonra İrəvan Pedaqoji İnstitutunda məktəbəqədər pedaqogika və psixologiya fakültəsində ali təhsil alıb. İlk əmək fəaliyyətinə psixoloq kimi əqli cəhətdən qüsurlu uşaqlar üçün nəzərdə tutulan xüsusi internatda başlayıb. Elə buradan da onun azyaşlı qızlara meylliliyi başlayıb. Azyaşlı qızların əqli xəstəliyindən istifadə edən Asratyan öz manyak ehtirasını ilk dəfə elə bu internatda söndürüb.

1981-ci ildə Valeri Asratyan milliyyətcə rus olan bir qızla evlənərək Moskvaya köçüb. Artıq bir ildən sonra, 1982-ci ildə onun törətdiyi cinayətin üstü açılıb. Asratyan zorlamada ittiham olunaraq 3 il azadlıqdan məhrumetmə cəzasına məhkum edilib. Azadlığa çıxdıqdan bir neçə ay sonra Asratyan yenidən eyni maddə ilə dəmir barmaqlıqlar arasına düşüb. Bu dəfə şikayətçi öz şikayətini geri götürdüyündən o, həbsxanada cəmi iki il qalıb.

Moskva milisində seksual manyak kimi qeydiyyata düşən Asratyan paytaxtda cinayət əməllərini davam etdirə bilməyəcəyindən Belqorod vilayətinin Valyuki şəhərinə köçüb. Ancaq kiçik bir şəhərdə yeni qurbanlar tapmaq onun üçün müşkülə çevrilib və Asratyan bir ildən sonra yenidən Moskvaya qayıdıb.

Moskvada ailəsi Asratyanı qəbul etməyib. O, Mariya adlı bir qadınla tanış olaraq onun evinə köçüb. Elə növbəti qurbanını da Mariyanın mənzilində tapıb. Belə ki, Asratyan qadının 14 yaşlı psixoloji problemi olan qızını anasının gözü qarşısında zorlayıb.

Mariyanın mənzilində yaşayarkən Asratyan törədəcəyi cinayətlərin asanlaşdırılması üçün yeni vasitə tapıb. Mariyanın qızının xəstəliyi ilə bağlı qəbul etdiyi psixotrop dərmanlar onun diqqətindən yayınmayıb. Həmin dərmanların qəbulundan sonra 14 yaşlı qızın necə huşsuz vəziyyətə düşməsini şahidi olan Asratyan elə onun reseptləri ilə dərman əldə edə bilib.

Valeri Asratyan digər manyaklar kimi narkomanları, küçədə qalanları, kimsəsizləri, valideyn himayəsindən məhrum olanları, milis şöbələrində qeydiyyata düşənləri hədəf seçməyib. O, hədəfi öz zövqünə uyğun seçib. Tələsmədən növbəti qurbanını özünə cəlb etməyə müvəffəq olub. Kiçik hədiyyələrlə, normal insanlar kimi kinoya dəvət etməklə, özünü yüksək intellekt sahibi kimi tanıtmaqla son məqama yetişib. Əsas hədəfləri isə 14-17 yaşlı qızlar olub.

İlk tanışlıqdan Asratyan yaş fərqinə görə qızlara eşq elan etməyib. Yaxşı anlayıb ki, bu inandırıcı görünməyəcək. O özünü rejissor kimi təqdim edib. Danışıqlarında rejissor sahəsinə aid olan terminlərdən istifadə edib, qurbanını tam inandırıb. Sonra isə həmin qızlara kinoya çəkilmək təklifi verib. Təbii ki, sovet dövründə kinoya çəkilmək əlçatmaz bir arzu olub. Daha inandırıcı görünmək üçün Asratyan qızları ilk olaraq epizod rollara "dəvət" edib. Bir-iki görüşdən sonra o, sınaq çəkilişləri haqqında söhbət açıb. Bunun üçün xüsusi studiyaya ehtiyac olmadığını bildirib. Elə mənzil şəraitində də çəkilişin mümkünlüyünü söyləyib.

Valeri Asratyan maddi durumunu yaxşılaşdırmaq, dəblə geyinmək, restoranlarda hesab vermək, növbəti qurbanlarına hədiyyələr almaq üçün hədəf seçimində imkanlı ailələrin qızlarına daha çox üstünlük verib. Məqsədinə çatandan sonra o, rahatlıqla onları qarət edib.

Beləliklə 16 ay ərzində Valeri Asratyan qızların öz mənzillərində və özünün kirayə tutduğu mənzildə, qəhvələrinə, şərablarına psixotrop dərmanlar qatmaqla huşsuz vəziyyətə salaraq 17 qızı zorlayıb.

Cinayət əməllərinin üstünün açılacağından qorxan Asratyan belə qərara gəlib ki, zorladığı qızları öldürməklə izləri itirə bilər. Azğınlaşmış manyak iki nəfəri qətlə yetirib, altı nəfərə isə ağır bədən xəsarətləri yetirib.

Nəhayət, 1990-cı ildə Moskva Daxili İşlər İdarəsində silsilə zorlama, qətl, qəsdən adamöldürmə faktları ilə bağlı xüsusi əməliyyat qrupu yaradılıb. Ağır bədən xəsarəti almış qızlardan birinin ifadələri ilə cinayətkarın fotorobotu hazırlanıb. Həmin qız hadisə zamanı huşsuz vəziyyətə düşməsinə baxmayaraq hadisənin baş verdiyi yeri təxmin edə bilib.

Valeri Asratyan iş başında ələ keçib. Böyük Teatrın qarşısında "aktrisa" axtarışına çıxan Asratyana mülki geyimli bir şəxs yaxınlaşıb:

- Rejissor, biz sizi çoxdan gözləyirdik.

Asratyan əvvəlcə heç nə anlamayıb. Saniyələr ərzində qollarına qandal keçiriləndə "rejissor" filmin sonunun gəldiyini başa düşüb. Müqavimət göstərmək istəsə də, onu bir anın içərisində "sakitləşdiriblər". O, üzünü sakitcə mülki geyimli şəxsə tutub:

- Sizi qətl hadisələri maraqlandırırsa, hamısını danışmağa hazıram.

Məhkəmədə Valeri Asratyan bütün cinayət əməllərini etiraf edib və o, məhkəmədən ona ölüm hökmünün verilməsini xahiş edib. Asratyan yaxşı anlayıb ki, azyaşlı qızların zorlanması maddəsi ilə onu həbsxanada nə gözləyir. Məhkəmə erməni manyakın "arzusunu" həyata keçirib – Valeri Asratyan ölüm hökmünə məhkum edilib.

İlham Cəmiloğlu, Musavat.com


Kaynak: https://musavat.com/news/azyasli-qizlarin-qenimi-asratyan-17-zorlamaya-2-qetle-gore-muhakime-olunan-arzuladigi-hokmu-alan-manyak_777783.html


▄▄▄▄▄▄▄▄▄▄▄▄▄▄▄▄▄▄▄▄▄▄▄▄▄▄▄▄▄▄▄▄▄▄▄▄▄▄▄▄▄▄▄▄▄▄▄▄▄▄▄▄▄▄▄▄▄▄▄▄▄▄▄▄▄▄▄▄▄▄▄▄▄▄▄▄▄▄▄▄▄▄▄▄▄▄▄▄



--Alıntı--

Bakının ümidlərini doğrulda bilməyən əfsanəvi futbolçu – İqor Nettonun uğurlu futbol karyerası, uğursuz həyat hekayəsi

15.09.2020 -- 15:42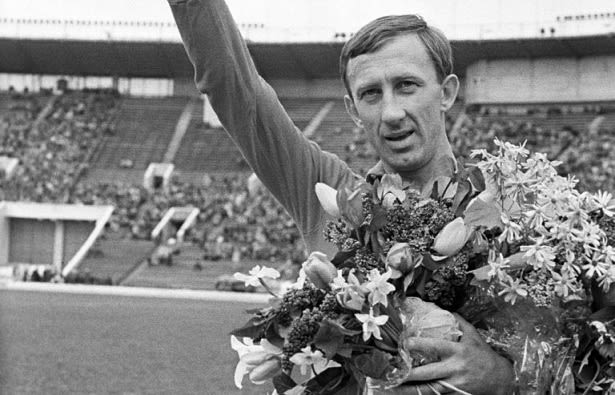 Onun məzar daşının üstünə bu sözlər yazılıb: "Səni milyonlar sevirdi..."
SSRİ-nin əfsanəvi futbolçularından biri sayılan İqor Netto idman karyerasında bütün zirvələri fəth etməyi bacarsa da, milyonların sevimlisinə çevrilsə də, şəxsi həyatında uğur qazana bilməyib. Yaşıl futbol meydançasından fərqli olaraq, onun həyat meydançasına payız erkən gələrək, məşhur idmançının həyatına uğursuzluq gətirib.

Əməkdar idman ustası, əməkdar məşqçi, Avropa, Olimpiya və SSRİ çempionu, "Spartak" futbol klubunun və SSRİ yığmasının kapitanı, "Lenin" ordeni mükafatçısı İqor Nettonun adı Azərbaycanda da tanınıb. O, 1979-cu ildə "Neftçi" komandasının baş məşqçisi olub.

1930-cu ildə Moskvada anadan olan İqor Nettonun atası italyan əsilli olub. Hələ sovet hakimiyyəti qurulmamışdan əvvəl o, Rusiyaya köçüb, inqilabi proseslərdə iştirak edib, anası isə Estoniyadan Moskvaya köçüb. Leninlə şəxsi tanışlığı olan Yuliya Vilhelemovna yeni yaradılmış hökumətin xarici işlər komissarlığının kargüzarlığında çalışıb.

Onlar ailədə iki qardaş olublar. Böyük qardaşı Lev məktəbli yaşlarından idmanla məşğul olub, İqor Nettonun da idmana, xüsusilə, futbol və xokkeyə maraq göstərməsində qardaşının böyük rol oynayıb.
Müharibə illərində məktəbli İqor Pionerlər Evinin idman seksiyasına yazılıb. Az müddətdə idmanın bir çox növləri üzrə yüksək göstəricilərə nail olan İqor Netto məşqçilər tərəfindən idmanın digər sahələrinə dəvət alsa da, o, futbolu seçib.

İqor Netto hələ yeniyetməlik yaşlarından "Dinamo" futbol klubunun üzvü olmağı arzulayıb, bu komandada oynamaq istəyib. Amma "Spartak" digər komandaları qabaqlayaraq onu, özünün gənclər klubuna dəvət edib.
İqor Nettonun "Spartak"a gəlişi komandanın gələcək uğurlarında böyük rol oynayıb. Artıq o, 1952-ci ildə bu komandanın kapitanı olub. Dövrün tanınmış idman şərhçiləri "Spartak"ın uğurlarının başlanğıcını məhz onun adı ilə bağlayıblar.

Sözsüz ki, İqor Nettonun peşəkarlığı SSRİ yığmasının diqqətindən kənarda qalmayıb və o, 1952-ci ildə yığma komandaya dəvət olunub. SSRİ yığmasında İqor Netto ilk böyük uğurunu 1956-cı ildə Melburnda keçirilən olimpiya oyunlarında qazanıb. SSRİ yığması finalda Yuqoslaviya futbolçuları ilə görüşərək, qələbə qazanıb. Bu oyunlardan sonra İqor Netto SSRİ-nin ən yüksək dövlət mükafatlarından biri sayılan "Lenin" ordeni ilə təltif olunub.

1960-cı ildə Avropa çempionu titulunu qazanan İqor Netto bir-birinin ardınca böyük qələbələrə imza ataraq ən populyar futbol ulduzlarından birinə çevrilib.

İdman sahəsindəki uğurları onun şəxsi həyatına da sirayət edib. Şəhərin mərkəzində mənzil, növbədənkənar şəxsi avtomobil, xarici ölkələrdə istirahət, digər imtiyaz və güzəştlər içində olan İqor Netto ailə həyatı qurmağa tələsməyib. Qısa müddətli görüşlər, əyləncələr evlənməyi arxa plana çəkib.
Nəhayət, əyləncəli toplantıların birində əyalət teatrında aktrisa olan Olqa Yakovleva ilə təsadüfi görüşü İqor Nettonun şəxsi həyatını dəyişdirib. Tanışlıqdan bir-neçə ay sonra onlar rəsmi nikaha giriblər. İqor Nettonun anası oğlunun Olqa Yakovleva ilə evlənməyinə razılıq verməyib. Buna baxmayaraq, cütlük öz qərarından dönməyib. Anası da sona qədər bu qərarla razılaşmayaraq, oğlunun toyunda iştirak etməyib.

Cütlük ailə qurduqdan sonra İqor Nettonun köməkliyi ilə Olqa Yakovleva Moskvada Lenin Komsomolu adına teatrda aktrisa kimi fəaliyyətini davam etdirib. O, qısa müddətdə bu teatrda məşhurlaşıb. Bunun səbəbi isə teatrın rəhbəri, rejissor Anatoli Efrosun ona göstərdiyi xüsusi qayğı olub. Aktrisa ilə rejissorun arasındakı yaxınlıq o həddə çatıb ki, Olqa Yakovleva Efrosi yaşadığı mənzilə gətirərək, saatlarla məşq adı ilə birlikdə qalıblar.

İqor Netto bu münasibətlərin və bu "məşq"lərin əsl adını bilib, həyat yoldaşının ona xəyanət etdiyini anlayıb. Amma hansısa səbəbdən, yaxud da, bəlkə onu çox sevdiyindən susmağa üstünlük verib.
Əlbəttə, şəxsi həyatında baş verən bu cür hadisələr İqor Nettonun ruh düşkünlüyünə səbəb olub. 1966-cı ildə isə futbol karyerasına son qoyması İqor Nettoya daha bir travma bəxş edib.

Digər futbolçular kimi İqor Netto da sonuncu oyunundan sonra məşqçilik karyerasına başlamağa qərar verib. Amma bu da sirr deyil ki, hər yaxşı futbolçu heç də yaxşı məşqçi ola bilmir.
Kiprdə, İranda, Afinada, Moskvada ayrı-ayrı komandalarda məşqçi kimi fəaliyyət göstərən İqor Netto heç bir klubla bir ildən artıq işləyə bilməyib. Elə 1979-cu ildə "Neftçi" komandasına baş məşqçi təyin ediləndə də o, Bakıda yalnız bir mövsüm çalışa bilib və Bakının ümidlərini doğrulda bilməyib.
İqor Netto 1980-ci illərdə böyük idman səhnəsini birdəfəlik tərk edib. Həmin ərəfədə ki, həyat yoldaşı Olqa Yakovleva günü-gündən məşhurlaşırmış. Bir mənzildə qonaq kimi yaşayan cütlük bir neçə dəfə ayrılmaqlarını müzakirə ediblər. Nəhayət, 1987-ci ildə cütlüyün rəsmi olaraq nikahı pozulub. Ayrılmalarına baxmayaraq, onlar eyni mənzildə yaşayıblar.

1990-cı ildə İqor Nettonun səhhətində ciddi problemlər yaranıb. O, tam yaddaş pozğunluğundan (Altsheymer xəstəliyi) şikayətlənib. Bu xəstəlikdən sonra Olqa Yakovleva İqor Nettonun qardaşına zəng vuraraq onu aparmağı xahiş edib. Əks təqdirdə İqor Nettonu xüsusi təyinatlı müalicə müəssisəsinə verəcəyini bildirib. Lev Netto qardaşını öz mənzilinə aparıb. Bir ildən sonra veteran spartakçıların köməkliyi ilə İqor Nettoya Moskvanın ən ucqar rayonlarının birində birotqalı mənzil verilib.

Ömrünün son illərini xəstəliklər içərisində keçirən İqor Netto son günlərinədək idman tədbirlərində iştirak edib, Moskvada keçirilən futbol oyunlarını canlı seyr etməkdən yorulmayıb. Yaddaş problemi yaranana qədər o, "Bu futboldur" adlı kitabı da yazıb.

İqor Netto 1999-cu ildə, 69 yaşında vəfat edib. O, Moskvada, Vaqankovo qəbiristanlığında dəfn olunub.


İlham Cəmiloğlu, Musavat.com

Kaynak: https://musavat.com/news/bakinin-umidlerini-dogrulda-bilmeyen-efsanevi-futbolcu-iqor-nettonun-ugurlu-futbol-karyerasi-ugursuz-heyat-hekayesi_734606.html


▄▄▄▄▄▄▄▄▄▄▄▄▄▄▄▄▄▄▄▄▄▄▄▄▄▄▄▄▄▄▄▄▄▄▄▄▄▄▄▄▄▄▄▄▄▄▄▄▄▄▄▄▄▄▄▄▄▄▄▄▄▄▄▄▄▄▄▄▄▄▄▄▄▄▄▄▄▄▄▄▄▄▄▄▄▄▄▄


--Alıntı--

Stalinin həkimlərə inamını puç edən Boqomolets – sovet lideri 150 il yaşamaq arzusundaymış

24.01.2021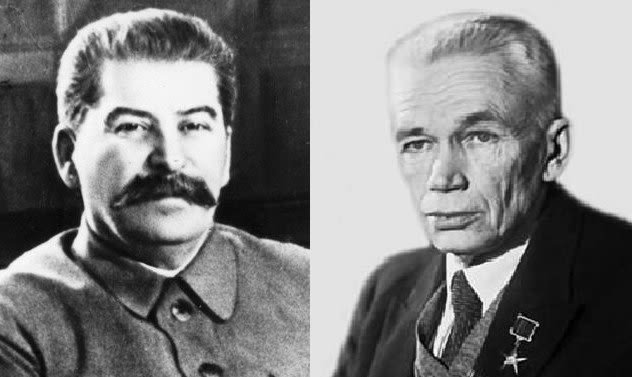 İosif Stalinin həkimlərə qarşı münasibəti haqqında çox yazılıb. Ayrı-ayrı mənbələrdə sovet liderinin tibb işçilərinə çox da inanmadığı xüsusilə vurğulanıb. Elə bu münasibətin, bu inamsızlığın nəticəsində də 1948-ci ildə Stalinin göstərişi ilə "Həkimlərin işi" adı ilə tarixə düşən istintaq başlanıb. Hətta Stalin az-şox inandığı şəxsi həkimi Vladimir Vinoqradovu da həbs etdirib. Amma bu sərt münasibətin fonunda "bəxti" gətirən həkimlər də tapılıb. Onlardan biri də Aleksandr Boqomolets olub.

Aleksandr Boqomolets 1881-ci ildə Kiyevdə, "Lukyanovka" təcridxanasında anadan olub. Belə ki, anası hamilə olanda siyasi baxışlarına görə həbs edilib və Aleksandr həbsxanada dünyaya gəlib. Bir aydan sonra onu qohumlarının himayəsinə veriblər.
Kiyevdə 1-ci kişi gimnaziyasında təhsil aldıqdan sonra Aleksandr Boqomolets Novorossiysk imperator universitetinin tibb fakültəsini bitirib. 1909-cu ildə Sankt-Peterburq hərbi tibb akademiyasında dissertasiya müdafiə edib.

Bir müddət Novorossiyskdə, Saratovda və Moskvada tibb müəssisələrində işləyən Boqomolets 1930-cu ildə Kiyevə qayıdıb və Ukrayna Elmlər Akademiyasının prezidenti seçilib.

Sovet-alman müharibəsi başlanana qədər Aleksandr Boqomolets Ukraynanın səhiyyə sistemində bir çox yeniliklərə imza atıb. Məhz onun sayəsində Ukrayna səhiyyə komissarlığının (nazirliyinin) nəzdində fiziologiya institutu yaradılıb, akademiyanın strurkturunda yeni kafedralar və institutlar fəaliyyətə başlayıb, "Fizioloji jurnal" təsis edilib, yeni elmi tibbi kitablar nəşr olunub, səhiyyə işçilərinin sosial rifahı yaxşılaşdırılıb.

Müharibəyə bir neçə ay qalmış o, vaxtından əvvəl qocalmaya qarşı Kiyev dispanserini açmağa nail olub. Bu ərəfədə onun "Ömrün uzadılması" adlı kitabı da işıq üzü görüb.

Müharibə başlananda Ukrayna Elmlər Akademiyası Ufa şəhərinə köçürülüb. Aleksandr Boqomolets bu şəhərdə də öz məhsuldar fəaliyyəti ilə tanınıb. Onun rəhbərliyi altında hazırlanan xüsusi məlhəm müharibə dövründə odlu silahlardan yaralanmış düyüşçülərin yaralarının tez sağalmasında zəruri preparatlardan birinə çevrilib.

Bununla yanaşı, Aleksandr Boqomolets müharibə dövründə ictimai fəaliyyəti ilə də yadda qalıb. Təxliyyə və təşkilati işlərdə, səfərbərlik məsələlərində o, böyük fəallıq göstərib.

Aleksandr Boqomoletsin elmi yaradıcılığında insan ömrünün uzadılması mövzusu xüsusi yer tutub. Öz araşdırmalarının nəticəsinə görə, Boqomolets qənaətlərini belə bölüşdürüb ki, insan 150 il ömür sürə bilər. Bununla bağlı onun mətbuatda mütəmadi yazıları da çap olunub. Maraqlı məqamlardan biri isə odur ki, onun məqalələri Stalinin diqqətini cəlb edib və Aleksandr Boqomolets bununla qürrələnib.

Boqomoltsin oğlu Oleq Boqomolets sonralar öz xatirələrində bununla bağlı xatirələrini bölüşüb:
"Atamın araşdırmaları çoxlarının diqqətini cəlb edib. O cümlədən İosif Stalin də uzunömürlülük məsələsinə biganə qalmayıb və o, atamı görüşə dəvət edib. Atam bu görüşün bütün təfərrüatlarını mənə danışıb. Stalin əvvəlcə onun işləri haqqında maraqlanıb, sonra isə konkret mövzuya keçərək soruşub:

- Aleksandr Aleksandraviç, siz öz qənaətlərinizə inanırsınızmı?

- Əlbəttə, yoldaş Stalin. Mənim bütün qənaətlərimin arxasında elmi əsaslar dayanır. İnsanın 150 il yaşaması mümkündür.

- Bu 150 ildən sonra baş verəcək? – deyə Stalin istehzasını gizlətməyib.

- Xeyr, amma mən də bu işin başlanğıcındayam, 150 il olmasa da, bir az vaxt tələb olunacaq. Amma bunun üçün yeni institutların yaranması, ştatların ayrılması, vəsaitin olması vacibdir.

- Bu məsələ ilə bağlı mən bütün göstərişləri verəcəyəm".

Həqiqətən də bu görüşdən sonra Stalin akademikin bütün "tələb"lərini yerinə yetirib, yeni institutun yaradılması üçün sərəncam verib, bu məsələyə kifayət qədər böyük vəsaitlər ayrılıb, hətta Boqomoletsə Sosialist Əməyi Qəhrəmanı fəxri adı və Stalin mükafatı da verilib. Bəli, həkimlərə inanmayan İosif Stalin Aleksandr Boqomoletsə inanıb.

Stalinin həkim zümrəsinə olan ilk inamı puça çıxıb və bu onu qəzəbləndirib. Ən sıravi vətəndaşın belə 150 il yaşamasını mümkün sayan Aleksandr Boqomolets 64 yaşında vəfat edib. Bu haqda Stalinə məruz edəndə o, həm qəzəblənib, həm də akademikin vəfatına yarızarafat münasibət bildirib:

- Yaramaz hamımızı aldatdı. 150 ildən danışan adam özü 65 il yaşaya bilmədi...

Qeyd edək ki, akademik Aleksandr Boqomolets 1946-cı ildə Kiyev şəhərində vəfat edib.


İlham Cəmiloğlu, Musavat.com

Kaynak: https://musavat.com/news/stalinin-hekimlere-inamini-puc-eden-boqomolets-sovet-lideri-150-il-yasamaq-arzusundaymis_773269.html



▄▄▄▄▄▄▄▄▄▄▄▄▄▄▄▄▄▄▄▄▄▄▄▄▄▄▄▄▄▄▄▄▄▄▄▄▄▄▄▄▄▄▄▄▄▄▄▄▄▄▄▄▄▄▄▄▄▄▄▄▄▄▄▄▄▄▄▄▄▄▄▄▄▄▄▄▄▄▄▄▄▄▄▄▄▄▄▄


--Alıntı--


'Geçinemiyoruz' diyen sektör çalışanları 6 ilde sokağa çıktı: Hesabı biz ödemeyeceğiz

Batuhan SERİM - Güncellenme: 18:50, 22/02/2021


Salgın sürecinde kapatılan ve ekonomik anlamda oldukça zor günler geçiren esnaf ve sektör çalışanları "Geçinemiyoruz" diyerek altı ilde sokağa çıktı. AKP'nin kalabalık ve sosyal mesafenin hiçe sayıldığı kongrelerini hatırlatan işletme sahipleri ve çalışanlar, "Pandeminin yükünü biz çekeceğimiz kadar çektik. Hepimizin alacağı var hükümetten. Hesabı biz ödemeyeceğiz" dedi.

*-*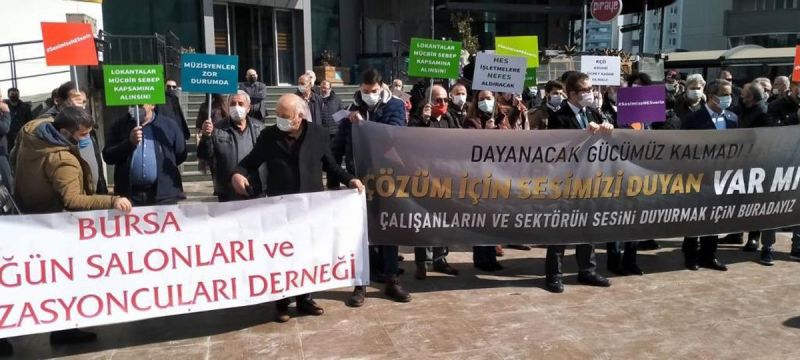 Salgın sürecinde kapatılan ve ekonomik anlamda oldukça zor günler geçiren esnaf ve sektör çalışanları; İstanbul, Ankara, İzmir, Bursa, Antalya ve Samsun'da sokağa çıktı, tedbirler alınarak mekanların açılmasını talep etti.

"2020'NİN YARISINI İŞSİZ VE GELİRSİZ GEÇİRDİK"

Salgın sebebiyle çalıştıkları iş yerlerinin bugün itibariyle 170 gündür kapalı olduğunu belirten esnaf, şunları söyledi:

* 2020'nin yarısını işsiz ve gelirsiz geçirdik. Barlarda çalışan arkadaşlarımız ise 345 gündür işsiz ve bir gelirsiz.

* Hükümet pandemi destekleri doğrultusunda çalışanlara; Kısa Çalışma Ödeneği (KÇÖ) ve ücretsiz izin nakdi ödeneği sağlandı.

* Kısa çalışma ödeneği alanlar bin 500 TL, ücretsiz izne çıkarılanlar ise bin 170 TL ile geçinmek zorunda bırakıldı.

* Şimdi mekanların ne zaman açılacağı belli olmamasına rağmen hükümet kısa çalışma ödeneğinin 31 Mart'ta, ücretsiz izin nakdi yardımının ise 17 Mart'ta kesileceğini belirtti.

* İnsanların aylarca net asgari ücretin bile yarısından az olan bir rakamla geçinmesi beklendi. Şimdi o da kesiliyor.


"MEKANLAR DÜŞÜK, ORTA, YÜKSEK AYRIMI YAPILMADAN AÇILMALIDIR"

Açıklamanın devamında şu ifadeler yer aldı:

* Yeme-içme sektöründeki iş yerlerinin, pandemi nedeniyle tam kapasiteyle değil düşük kapasiteyle açılacağı konuşuluyor.

* Düşük kapasiteyle açılması demek, birçok insanın işine dönememesi demektir. Bu sebeple kısa çalışma ödeneği ve ücretsiz izin nakdi yardım desteği tüm sektörler için kaldırılsa bile, yeme-içme sektörü için yıl sonuna kadar devam ettirilmelidir.

* Aksi takdirde sektördeki birçok arkadaşımız işsizlikle, açlıkla yüz yüze kalacaktır.

* İl ve ilçelerin corona virüsü pandemisinin yaygınlığına göre düşük, orta, yüksek ve çok yüksek olarak kategorize edileceği, buna göre açılacağı duyuruldu.

* Mekanlar düşük, orta, yüksek, çok yüksek ayrımı yapılamadan açılmadır. Pandeminin yükünü biz çekeceğimiz kadar çektik.

* Mekanların açılmasında işletme ayrımı yapılmamalı tüm mekanlar aynı anda açılmalıdır.


"ESNAF DA ÇALIŞAN DA ÇOK ZOR DURUMDA"

Milyonlarca insanın içinde olduğu bu sektörün yok olma tehlikesiyle karşı karşıya kaldığını vurgulayan esnaf, şu açıklamalarda bulundu:

* İşçiler ise açlıkla karşı karşıya. Gümrük ve Ticaret Bakanlığı verilerine göre 180 bin iş yeri kapalı.

* Bu işletmelerin her birinde 10 kişi çalışsa 2 milyon insan ediyor, aileleriyle birlikte 10 milyon insan açlığa, yoksulluğa mahkum edilmiş durumda.

* Cumhurbaşkanı, 'Kapanan dükkan yok' dedi. ama Ticaret Bakanlığı 2020 yılında 99 bin 588 esnafın iş yerini kapattığını açıkladı.

* Esnaf da çalışan da oldukça zorda. Daha fazla iş yeri kapanmadan dükkanları açın.

"KONGRELER LEBALEB DOLU, DÜKKANLAR BOŞ"

AKP'nin kalabalık ve sosyal mesafenin hiçe sayıldığı kongreleri hatırlatan esnaf, açıklamasında şunları belirtti:

* Cumhurbaşkanı bile salonlar için, 'Salon lebalep dolu' diyor, o derece dolu salonlar.

* Dün Sağlık Bakanının da katıldığı bir cenaze törenini hep beraber izledik, cami avlusu hınca hınç doluydu.

* Soruyoruz: Bu corona virüsü hiçbir yerde bulaşmıyor da sadece bizim iş yerlerimiz de mi yayılıyor? İş yerlerimiz acilen açılmalıdır.

* HES kodu ile; toplu taşıma araçlarına biniliyor, kapalı yerlere giriliyorsa, siyasi partiler kongre yapabiliyorsa kafeye, bara, lokantaya da gidilebilir.

* İşletmelerin bir an önce açılmasını istiyoruz, bir an önce işimize dönmek istiyoruz.

* Çalıştığımız iş yerlerinde alınması gereken tüm tedbirleri alalım, iş yerleri açılsın, yasaklar kalksın.

* Konser salonları ve tiyatrolar da sektörümüzün bir parçası, onlar da açılmalı. Son iki ayda Duran Ay, Erdem Topuz ve Mert El adlı müzisyen arkadaşlarımız işsizlik sebebiyle intihar etti. Hepimizin alacağı var hükümetten. Hesabı biz ödemeyeceğiz.

Kaynak: https://www.sozcu.com.tr/2021/ekonomi/gecinemiyoruz-diyen-sektor-calisanlari-6-ilde-sokaga-cikti-hesabi-biz-odemeyecegiz-6275315/


▄▄▄▄▄▄▄▄▄▄▄▄▄▄▄▄▄▄▄▄▄▄▄▄▄▄▄▄▄▄▄▄▄▄▄▄▄▄▄▄▄▄▄▄▄▄▄▄▄▄▄▄▄▄▄▄▄▄▄▄▄▄▄▄▄▄▄▄▄▄▄▄▄▄▄▄▄▄▄▄▄▄▄▄▄▄▄▄


--Alıntı--

Dünyanın ən məşhur narkobaronunu həbsxanadan qaçıran arvadı saxlanıldı FOTO VİDEO

23.02.2021 --15:16

Meksikalı narkobaron "El Chapo"nun 31 yaşlı arvadı Emma Ayspuro Vaşinqton Beynəlxalq aeroportunda saxlanılıb.

Bu barədə "Reuters" xəbər yayıb. Qadın Amerikaya kokain, heroin, metamfetamin və marixuana tədarükünün təşkilində şübhəli bilinir. Bundan əlavə o, 2015-ci ildə əri Quzman Loeranın ("El Chapo") Meksika həbsxanasından qaçma planını hazırlamaqda günahlandırılır.

Qeyd edək ki, keçmişdə dünyanın ən böyük narkokarteli "Sinaloa"nın rəhbəri olan Loera hazırda ABŞ həbsxanasındadır. O, ABŞ-a kokain tədarükü, həmçinin qanunsuz silah saxlama və qətllər təşkil etməkdə günahlandırılır.

Kaynak: https://musavat.com/news/dunyanin-en-meshur-narkobaronunu-hebsxanadan-qaciran-arvadi-saxlanildi_781293.html


▄▄▄▄▄▄▄▄▄▄▄▄▄▄▄▄▄▄▄▄▄▄▄▄▄▄▄▄▄▄▄▄▄▄▄▄▄▄▄▄▄▄▄▄▄▄▄▄▄▄▄▄▄▄▄▄▄▄▄▄▄▄▄▄▄▄▄▄▄▄▄▄▄▄▄▄▄▄▄▄▄▄▄▄▄▄▄▄


--Alıntı--

Şəmkirdə yeni inşa olunan körpələr evi-uşaq bağçası istifadəyə verilib

23.02.2021 --15:10

Bu gün Şəmkir şəhərində yeni tikilən 7 saylı körpələr evi-uşaq bağçasının açılışı olub.

2 yaşından 6 yaşınadək uşaqların zövqünə uyğun qurulan 55 yerlik körpələr evi-uşaq baxçasında balaca fidanların rahatlığını, istirahətini və ilkin biliklərə yiyələnməsini təmin etmək üçün lazım olan bütün müasir şərait yaradılıb və müvafiq inventarla təchiz edilib.

Burada müxtəlif yaş qrupları üçün məşğələ otağı, rəsm və musiqi zalları, yeməkxana var. Uşaqların maraqları nəzərə alınaraq bağçanın həyətində müxtəlif istirahət guşələri yaradılıb.

Tədbirdə çıxış edənlər Cənab Prezident İlham Əliyevin və Birinci vitse-prezident Mehriban Xanım Əliyevanın məktəbəqədər təhsilə göstərdiyi diqqət və qayğından, bu istiqamətdə görülən işlərdən və körpələr üçün yaradılan şəraitdən danışıblar.

Açlışda Şəmkir Rayon İcra Hakimiyyətinin başçısı Alimpaşa Məmmədov çıxış edərək Azərbaycanın Birinci Vitse-prezidenti Mehriban xanım Əliyevanın rəhbərliyi ilə Heydər Əliyev Fondu tərəfindən körpələrin düzgün təlim-tərbiyyə olunması, onların gələcəyinin sağlam təməl üzərində qurulması üçün həyata keçirilən layihələr barədə məlumat verib.

7 saylı körpələr evi uşaq bağçasının kollektivi və valideyinlər də göstərilən diqqət və qayğıya görə Cənab Prezident İlham Əliyevə və Birinci Vitse-prezident Mehriban xanım Əliyevaya təşəkkür ediblər.

Yeri: https://musavat.com/news/semkirde-yeni-insa-olunan-korpeler-evi-usaq-bagcasi-istifadeye-verilib_781292.html


▄▄▄▄▄▄▄▄▄▄▄▄▄▄▄▄▄▄▄▄▄▄▄▄▄▄▄▄▄▄▄▄▄▄▄▄▄▄▄▄▄▄▄▄▄▄▄▄▄▄▄▄▄▄▄▄▄▄▄▄▄▄▄▄▄▄▄▄▄▄▄▄▄▄▄▄▄▄▄▄▄▄▄▄▄▄▄▄


--Alıntı--

Gömrük Akademiyasının tələbələri gömrük orqanlarında təcrübəyə başladılar

23.02.2021 --14:46

Dövlət Gömrük Komitəsinin Akademiyasının IV kurs tələbələri 22 fevral 2021-ci il tarixindən etibarən Dövlət Gömrük Komitəsinin struktur bölmələrində 14 həftəlik istehsalat təcrübəsinə başlayıblar.

Akademiyanın rəisi, gömrük xidməti general-mayoru Qulu Novruzov təcrübəyə gedəcək tələbələr və onların təcrübə rəhbərləri ilə görüşüb. Akademiya rəisi son illərdə gömrük sahəsində aparılan islahatlardan, eləcə də Akademiyada keçirilən beynəlxalq tədbirlərdən danışıb.

Tələbələrin yüksək bilik və bacarıqlarının formalaşması üçün Akademiyada lazımi avadanlıq və şəraitin olduğunu bildirən Qulu Novruzov nəzəri fənləri uğurla bitirmiş "İqtisadiyyat" və "Hüquqşünaslıq" ixtisası üzrə IV kurs tələbələrinə gömrük sahəsində praktiki bilikləri əldə etmələri üçün bu təcrübənin önəmli bir fürsət olduğunu qeyd edib.

Akademiya rəisi Dövlət Gömrük Komitəsinin struktur bölmələrində təcrübə zamanı tələbələrin əldə edəcəkləri biliklərlə buraxılış işlərini zənginləşdirəcəklərini deyib.

Qulu Novruzov istehsalat təcrübəsinin dörd illik təhsilin sonuncu və çox önəmli bir mərhələsi olduğunu vurğulayıb. O, qeyd edib ki, tələbələr dörd ildə qazandıqları nəzəri bilikləri təcrübə vaxtı əyani şəkildə tətbiq etməyi öyrənirlər. Akademiya rəisi tələbələrə öz tövsiyələrini verib və uğurlar arzulayıb.

Qeyd edək ki, "İqtisadiyyat" və "Hüquqşünaslıq" ixtisası üzrə IV kurs tələbələri Akademiyanın müvafiq tədris planlarına əsasən bütün dərsləri uğurla başa çatdırıblar və ixtisasları üzrə gömrük sahəsi ilə əlaqəli buraxılış işi mövzuları seçiblər. Tələbələrin tədqiqat mövzularına müvafiq olaraq Dövlət Gömrük Komitəsinin müvafiq struktur bölmələrində istehsalat təcrübəsi keçmələri uyğun görülüb.

Yeri: https://musavat.com/news/gomruk-akademiyasinin-telebeleri-gomruk-orqanlarinda-tecrubeye-basladilar_781262.html


▄▄▄▄▄▄▄▄▄▄▄▄▄▄▄▄▄▄▄▄▄▄▄▄▄▄▄▄▄▄▄▄▄▄▄▄▄▄▄▄▄▄▄▄▄▄▄▄▄▄▄▄▄▄▄▄▄▄▄▄▄▄▄▄▄▄▄▄▄▄▄▄▄▄▄▄▄▄▄▄▄▄▄▄▄▄▄▄


--Alıntı--


HIRNFORSCHUNG
:
Ein Areal für alle Sprachen

von Christiane Gelitz -- 23.02.202


Die meisten Menschen sehen in Gebärden nur Bewegungen der Hände. Gebärdensprachler erkennen darin Wörter und Sätze: Bei ihnen schaltet sich das Sprachzentrum ein und entschlüsselt die Bedeutung der Handzeichen.

Der Schlüssel zum Verstehen von Gebärdensprache ist derselbe wie der für gesprochene Sprache. Zu diesem Ergebnis kommt ein Team vom Max-Planck-Institut für Kognitions- und Neurowissenschaften in Leipzig in einer Metaanalyse über 23 Studien. Wie die Gruppe in der Fachzeitschrift »Human Brain Mapping« berichtet, ist Dreh- und Angelpunkt das Broca-Areal im linken Stirnhirn: Es handle sich um einen »supramodalen Hub«, also ein von der Modalität der Sprache unabhängiges Zentrum für Sprachverstehen. Je nachdem, ob es um gesprochene oder gebärdete Sprache geht, arbeitet das Broca-Areal aber mit verschiedenen anderen Hirnregionen zusammen.

Bei Gebärdensprachlern aktivieren Gebärden ein Netzwerk, das sich über beide Seiten von Stirn-, Hinterhaupt- und Schläfenlappen erstreckt. Das Broca-Areal (für Fachleute: BA 44 und 45) und sein Pendant im rechten Schläfenlappen (BA 22) entschlüsseln die sprachliche Bedeutung der Bewegungen von Händen, Gesicht und Körper. Die rechte Region ist daneben auch am Beobachten von nichtsprachlichen Gesten beteiligt, etwa wenn es um räumliche Informationen geht.

Wie das Max-Planck-Team weiter berichtet, unterscheiden sich Deutsch- und Gebärdensprachige darin, wie das Gehirn Gebärden verarbeitet: Nur bei Letzteren aktivieren sie das Sprachnetzwerk in der linken Hirnhälfte. Deshalb sehen Hörende einfach nur Bewegungen der Hände, während Gebärdende dieselben Bewegungen als sprachliche Signale wahrnehmen. Spezifisch fürs Gebärdensprachverstehen ist überdies eine Region in der rechten Hirnhälfte, die dem Wernicke-Areal im linken Schläfenlappen entspricht und vor allem bei komplexeren Informationen aktiv wird. Die Autoren vermuten, dass sich die Region bei gehörlosen Gebärdensprachlern reorganisiert haben könnte.

»Das Gehirn ist auf Sprache an sich spezialisiert, nicht auf das Sprechen«
(Patrick Trettenbrein vom Max-Planck-Institut für Kognitions- und Neurowissenschaften in Leipzig)

Die Befunde passen zu älteren Untersuchungen, heißt es in der Studie: Die Verarbeitung gesprochener Sprache laufe beidseitig ab, doch die von abstrakten sprachlichen Informationen eher in der linken Hemisphäre. Dass das Broca-Areal auch am Verstehen von Gebärden mitwirkt, gilt seit Langem als wahrscheinlich. Im Wesentlichen seien die gleichen Gebiete wie bei gesprochener Sprache beteiligt, schrieb ein Forschungsteam schon vor 20 Jahren in »Spektrum der Wissenschaft«.

»Das Gehirn ist auf Sprache an sich spezialisiert, nicht auf das Sprechen«, sagt Neurolinguist Patrick Trettenbrein in einer Pressemitteilung des Max-Planck-Instituts. Zu klären sei nun noch, ob gehörlose ebenso wie hörende Menschen Bedeutung und Grammatik mit unterschiedlichen Teilen des Broca-Areals verstehen. Gebärdensprachen böten die Gelegenheit, solche Hypothesen zur menschlichen Sprache unabhängig vom Sprechen zu testen.

Schätzungen zufolge sind in Deutschland mehr als 80 000 Menschen gehörlos, und rund 200 000 sprechen die Deutsche Gebärdensprache (DGS). Weltweit existieren je nach Zählweise zwischen 144 und mehr als 200 Gebärdensprachen. Sie gelten als vollwertige Sprachen mit einer eigenen Grammatik und Kultur.

Yeri: https://www.spektrum.de/news/sprache-wie-das-gehirn-gebaerden-versteht/1838176


▄▄▄▄▄▄▄▄▄▄▄▄▄▄▄▄▄▄▄▄▄▄▄▄▄▄▄▄▄▄▄▄▄▄▄▄▄▄▄▄▄▄▄▄▄▄▄▄▄▄▄▄▄▄▄▄▄▄▄▄▄▄▄▄▄▄▄▄▄▄▄▄▄▄▄▄▄▄▄▄▄▄▄▄▄▄▄▄


--Alıntı--


İlon Mask bir gündə 15 milyard dollar itirdi

23.02.2021 -- 21:40


"Tesla" şirkətinin sahibi İlon Mask bir gün ərzində 15 milyard dollar itirib.

"Bloomberg" xəbər verir ki, tanınmış iş adamının böyük maliyyə itkiləri adıçəkilən şirkətin səhmlərinin kəskin ucuzlaşması səbəbindən baş verib.

"Bloomberg Billionaires Index" (BBI) göstəricisinə görə, hazırda Maskın sərvəti 183 milyard dollar təşkil edir. Bu nəticə ilə o, dünyanın ən varlı şəxsləri siyahısında "Amazon"un təsisçisi Cef Bezosdan sonra ikinci pillədədir. Sonuncunun sərvəti 186 milyard dollar civarında qiymətləndirilir.

Qeyd edək ki, ötən gün ABŞ qiymətli kağızlar bazarında "Tesla"nın səhmləri 8.55% ucuzlaşaraq 714.5 dollara düşüb. Bu 2020-ci ilin sentyabr ayından bəri şirkət səhmlərinin ən kəskin ucuzlaşması halıdır.

Kaynak: https://musavat.com/news/ilon-mask-bir-gunde-15-milyard-dollar-itirdi_781355.html


▄▄▄▄▄▄▄▄▄▄▄▄▄▄▄▄▄▄▄▄▄▄▄▄▄▄▄▄▄▄▄▄▄▄▄▄▄▄▄▄▄▄▄▄▄▄▄▄▄▄▄▄▄▄▄▄▄▄▄▄▄▄▄▄▄▄▄▄▄▄▄▄▄▄▄▄▄▄▄▄▄▄▄▄▄▄▄▄


--Alıntı--

Gara'da ne oldu: Teslim olan teröristler anlattı

Güncellenme: 21:55, 23/02/2021


Gara'da 13 vatandaşın şehit edildiği mağaradan kaçarken sağ yakalanan PKK'lı teröristler Doğan Geçgel ve Osman Acer'in ifadeleri ortaya çıktı. Teröristlerden Doğan Geçgel, 'Sorej' kod isimli sözde sorumluya, 'Buraya operasyon olursa bir şey olursa esirlerin hiçbiri sağ gitmemeli, ailelerine teslim olmamalı' diye talimat verildiğini duyduğunu anlattı.

Irak'ın kuzeyindeki Gara bölgesinde Pençe Kartal-2 Harekatı'nda sağ yakalanan iki teröristin ifadeleri ortaya çıktı.

"YANİ 'ONLARI ÖLDÜRÜN' DİYE DUYMUŞTUM"

13 vatandaşın şehit edildiği operasyon sırasında teslim olan teröristlerden 'Merkez Botan' kod adlı Doğan Geçgel, Mart 2014'de örgüte katıldığını belirterek, şöyle dedi:

* Gara'da Siyane bölgesinde şehit brüsk mağarasında tutukluların yanındaydık. 8 kişiydik.

* Tünel uzun, ziksaklı olduğu için, dışarısı görünmüyordu. Orada saat 07.00'ye kadar bekledik ve kamelyaya geçmek için, geçtik.

* Yerde esirleri ölü bir vaziyette kafalarına sıkılmış halde gördük. Ben de dayanamayarak dışarıya çıkmadan önce 'teslim ol' çağrılarını duyuyordum askerlerin, teslim olmak için askerlere ben dışarı çıktım, 'ben teslim oluyorum' diye askerlere gittim.

* Askerler de beni yanlarına aldılar. Gara saha komutanlığı Cuma Biliki olan şahıs arkadaş 'Sorej' kod isimli sorumluya demiş ki 'Buraya operasyon olursa bir şey olursa esirlerin hiçbiri sağ gitmemeli, ailelerine teslim olmamalı' diye talimat verdiğini duymuştum.

* Yani 'onları öldürün' diye duymuştum. Sorej söylemişti. Bunu kendim duymuştum yani kulaklarımla, sonra teslim oldum askerlere.

"ÖLDÜRME TALİMATI VERMİŞTİ"

Diğer terörist 'Şervan Korkmaz' kod adlı Osman Acer ise 2012 yılında PKK'ya katıldığını, aslen Şırnaklı, doğum yerinin Mersin olduğunu belirtti.

Terörist Osman Acer, 20120 yılında Gara'ya cezaevi düzenlemesi yapıldığını anlatarak şu ifadeleri kullandı:

* 'Eğer operasyon başlarsa bir şey olursa destek kuvvet gelemezse rehineleri infaz edin, öldürün', alınan Türk rehineleri polis, subay, askerleri öldürme talimatını vermişti. Böyle demişti.

* Ve 10 Şubat 2021'de Roj Başa doğru operasyon başladı. Sonra dönüp yanına birkaç kişiyi aldı, tutuklu olan esirlerin yanına gitti.

* Türk subayların polis olsun, asker olsun onların yanına gitti, hepsini imha etti.

* Çatışma devam etti, birkaç gün böyle sürdü ve sonra Merkaz Botan yani Doğun Geçgel teslim oldu, ondan sonra ben teslim oldum. DHA


Teröristlerin vidyolu ifadeleri burada: https://www.sozcu.com.tr/2021/gundem/garada-ne-oldu-teslim-olan-teroristler-anlatti-6277691/


[Edited at 2021-02-23 19:45 GMT]
▲
Collapse
Stron w wątku: < [1 2 3 4 5 6 7 8 9 10 11 12 13 14 15 16 17]
To report site rules violations or get help, contact a site moderator:
You can also contact site staff by
submitting a support request »
İlginç yazılar
No recent translation news about Turcja.


Wordfast Pro
Translation Memory Software for Any Platform

Exclusive discount for ProZ.com users! Save over 13% when purchasing Wordfast Pro through ProZ.com. Wordfast is the world's #1 provider of platform-independent Translation Memory software. Consistently ranked the most user-friendly and highest value

More info »
Protemos translation business management system
Create your account in minutes, and start working! 3-month trial for agencies, and free for freelancers!

The system lets you keep client/vendor database, with contacts and rates, manage projects and assign jobs to vendors, issue invoices, track payments, store and manage project files, generate business reports on turnover profit per client/manager etc.

More info »