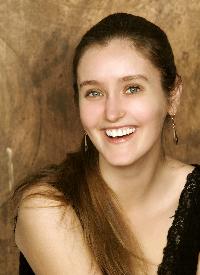 Języki robocze:
angielski > rosyjski
rosyjski > angielski
angielski > ukraiński
Zhanna Rohalska
Reliable Interpreter/Translator in US



New York, New York, USA

Czas lokalny:

15:35 EST (GMT-5)




Feedback from
clients and colleagues
on Willingness to Work Again

8

positive reviews

(2 unidentified)


Your feedback
Extremely reliable & responsive. Delivering top-notch service.
Niezależny tłumacz pisemny i/lub ustny
This person has a SecurePRO™ card. Because this person is not a ProZ.com Plus subscriber, to view his or her SecurePRO™ card you must be a ProZ.com Business member or Plus subscriber.

Translation, Interpreting, Editing/proofreading, Website localization, Software localization, Voiceover (dubbing), Subtitling, MT post-editing, Transcription, Training, Project management
Specjalizacja:
Reklama/public relations
Sztuka, rękodzieło, malarstwo
Finanse (ogólne)
Biznes/handel (ogólne)
Certyfikaty, dyplomy, świadectwa, CV
Kino, film, TV, teatr

Poezja i literatura

Rząd/polityka
Organizacje/stosunki międzynarodowe
Prawo: patenty, znaki towarowe, prawa autorskie
More
Punkty PRO: 45, Odpowiedzi na pytania 40, Zadane pytania 35
0 opinii
Send a payment via ProZ*Pay
Przykładowe tłumaczenia: 5
rosyjski > angielski: Dramatic play
General field: Literatura/sztuka
Detailed field: Poezja i literatura
Tekst źródłowy - rosyjski
ОБСТАНОВКА



Комната в зажиточном мещанском доме. Ее правый угол отрезан двумя
глухими переборками; они выступают в комнату прямым углом и, стесняя задний
план ее, образуют на переднем еще маленькую комнату, отделенную от большой
деревянной аркой. В арке протянута проволока, на ней висит пестрый занавес.
В задней стене большой комнаты - дверь в сени и другую половину дома, где
помещается кухня и комнаты нахлебников. Слева от двери - огромный, тяжелый
шкаф для посуды, в углу сундук, справа - старинные часы в футляре. Большой,
как луна, маятник медленно качается за стеклом, и, когда в комнате тихо,
слышится его бездушное - да, так! да, так! В левой стене - две двери: одна
в комнату стариков, другая - к Петру. Между дверями печь, облицованная
белыми изразцами. У печи - старый диван, обитый клеенкой, пред ним -
большой стол, на котором обедают, пьют чай. Дешевые венские стулья с
тошнотворной правильностью стоят у стен. Слева же у самого края сцены -
стеклянная горка, в ней - разноцветные коробочки, пасхальные яйца, пара
бронзовых подсвечников, ложки чайные и столовые, несколько штук серебряных
стаканчиков, стопок. В комнате за аркой, у стены против зрителя - пианино,
этажерка с нотами, в углу кадка с филодендроном. В правой стене - два окна,
на подоконниках - цветы, у окон - кушетка, около нее - у передней стены -
маленький стол.




ДЕЙСТВИЕ ПЕРВОЕ




Вечер, около пяти часов. В окна смотрит осенний сумрак. В большой
комнате - почти темно. Татьяна, полулежа на кушетке, читает книгу, Поля у
стола - шьет.


Татьяна (читает). "Взошла луна. И было странно видеть, что от нее,
такой маленькой и грустной, на землю так много льется серебристо-голубого,
ласкового света"...
(Бросает книгу на колени себе.) Темно.
Поля. Зажечь лампу?
Татьяна. Не надо! Я устала читать...
Поля. Как это хорошо написано! Просто так... и грустно... за душу
берет... (Пауза.) Ужасно хочется знать - какой конец? поженятся они - иль
нет?
Татьяна (с досадой). Не в этом дело...
Поля. А я бы такого не полюбила... нет!
Татьяна. Почему?
Поля. Скучный он... И всё жалуется... Неуверенный потому что...
Мужчина должен знать, что ему нужно делать в жизни...
Татьяна (негромко). А... Нил - знает?
Поля (уверенно). Он знает!
Татьяна. Что же?
Поля. Я... не могу вам это рассказать... так просто, как он говорит...
Но только - дурным людям... злым и жадным - плохо будет от него! Не любит
он их...
Татьяна. Кто - дурен? И кто - хорош?
Поля. Он Знает!.. (Татьяна молчит, не глядя на Полю. Поля, улыбаясь,
берет книгу с ее колен.) Хорошо это написано! Она очень уж
привлекательная... такая прямая, простая, душевная! Вот как видишь
женщину-то, в милом образе описанную, так и сама себе лучше кажешься...
Татьяна. Какая наивная... смешная ты, Поля! А меня - раздражает вся
эта история! Не было такой девушки! И усадьбы, и реки, и луны - ничего
такого не было! Всё это выдумано. И всегда в книгах описывают жизнь не
такой, какая она на самом деле... у нас, у тебя, например...
Поля. Пишут про интересное. А в нашей жизни - какой интерес?
Татьяна (не слушая, с раздраженьем). Мне часто кажется, что книги
пишут люди... которые не любят меня и... всегда спорят со мной. Как будто
они говорят мне: это лучше, чем ты думаешь, а вот это - хуже...
Поля. А я думаю, что все писатели непременно добрые... Посмотрела бы я
на писателя!..
Татьяна (как бы сама с собою). Дурное и тяжелое они изображают не так,
как я его вижу... а как-то особенно... более крупно... в трагическом тоне.
А хорошее - они выдумывают. Никто не объясняется в любви так, как об этом
пишут! И жизнь совсем не трагична... она течет тихо, однообразно... как
большая мутная река. А когда смотришь, как течет река, то глаза устают,
делается скучно... голова тупеет, и даже не хочется подумать - зачем река
течет?

Tłumaczenie pisemne - angielski
Setting
Room in a wealthy bourgeois house. Its right corner is cut off by two thick partitions, they come out into the room with their straight corner and narrowing its background form yet a small room in the foreground, separated from the big one with wooden arch. The wire is stretched in the arch, there is a bright curtain hanging on it. In the back wall of the big room- there is the door to the hall/mud room and second half of the house where kitchen and freeloaders` rooms are. To the left from the door- a huge, heavy closet for plates, a chest in the corner, to the right – antique clock in a case. Big as a moon pendulum is slowly swinging behind the glass and when it is quiet in the room one hears its soulless – yes, yep! Yes, yep! In the left wall- two doors: one leading into the room of the old ones, the second- to Petr. Between the doors there is a stove, covered with white tiles. Near the stove- an old coach draped with wax cloth, in front of it- a big table, at which they lunch and have tea. Cheap Viennese chairs with nauseating properness stand near the walls. To the left near the very edge of the stage- a glass mountain, in it there are multicolored boxes, Easter eggs, couple of bronze candlesticks, tea and table spoons, several silver glasses, shot glasses. In the room behind the arch, near the wall against the audience- a piano, shelf with notes, a barrel with philodendron in the corner. In the right wall- two windows, on window sills- flowers, near windows – a couch, next to it- near the front wall- a small table.

Scene 1
Evening, around 5 pm. Fall dusk is looking into the windows. It is almost dark in the big room. Tat`yana, half-lying on the couch, reads a book, Polia at the table- sews.
Tat`yana (reads). "The moon went up. And it was strange to see that from it, so small and sad, there is so much silver-blue, gentle light pouring onto earth"… (Throws the book on her knees.) Dark.
Polia. Should I light the lamp?
Tat`yana. No need! I am tired of reading.
Polia. How well it is written! So simple… and sad… it touches your soul… (Pause.) One wants to know terribly – what is the end? Will they get married- or not?
Tat`yana (with annoyance). That`s not the matter…
Polia. And I would not fall in love with such one… no!
Tat`yana. Why?
Polia. He is boring…And always complains… Unconfident because… A man should know what he needs to do in life…
Tat`yana (not loudly). And… Neal-knows?
Polia (with confidence). He knows!
Tat`yana. And what`s that?
Polia. I… can`t tell you that… so simply as he tells it… But only- bad people… evil and greedy- will feel bad because of him! He does not like them…
Tat`yana. Who is bad? And who is good?
Polia. He knows!... (Tat`yana is silent, not looking at Polia. Polia, smiling, takes the book from her knees.) It is written well! She is very attractive… so direct, simple, soulful! When you see a woman in such a nice image depicted, then you seem nicer to yourself too…
Tat`yana. How naïve… you are funny, Polia! And me- I am irritated by this whole story! There was no such girl! No farm, no river, no moon- there was nothing like that! It all is made up. And always in books they describe life not as it is in reality… With us, with you, for example…
Polia . They write about interesting. And in our life- what`s the interest?
Tat`yana (not listening, irritated). It often seems to me, that books are written by people… who don`t like me and… always argue with me. As if they were telling me: this is better than you think and this is worse…
Polia. And I think that all writers are definitely kind… I would love to see a writer!..
Tat`yana (as if to herself). Bad and heavy they describe not in such a way as seen by me… somehow in a special way… in a bigger way… in tragic tone. And good- they make up. Nobody confesses love they way they write about it! And life is not tragic at all… it flows quietly, monotonously… as big muddy river. And when you look at it flowing, then your eyes get tired, you feel bored… your head gets dumb and you don`t even want to think- why does the river flow?


angielski > rosyjski: Corporate Resolution
General field: Prawo/patenty
Detailed field: Prawo (ogólne)
Tekst źródłowy - angielski
Corporate Resolution:

We, the undersigned, being all the directors of this corporation consent and agree that the following corporate resolution was made on February 20, 2012 at 1100 hours EST at New York, New York, USA.

We do hereby consent to the adoption of the following as if it was adopted at a regularly called meeting of the board of directors of this corporation. In accordance with State law and the bylaws of this corporation, by unanimous consent, the board of directors decided that: We hereby appoint Mr. Robert Dunkan with office location at Pobedy ST 37-4 Moscow Russia, to represent Harvest Oil & Trading, LLC as Chief Operating Officer of Russian & Eastern European operations. We also grant full corporate authority for Mr Dunkan to establish banking accounts at OJSC SBERBANK, Russia. The purpose of the accounts at OJSC SBERBANK, Russia is to facilitate banking for the purpose of Eurasia and GDIH.

Therefore, it is resolved, that the corporation...

Tłumaczenie pisemne - rosyjski
Корпоративное Решение:


Мы, нижеподписаные, являясь членами правления этой корпорации, согласны с тем, что следующее корпоративное решение было сделано 20 февраля 2012 года в 11 часов утра по рассчетному времени в Нью-Йорке, штат Нью-Йорк, США.
Настоящим документом, мы соглашаемся на принятие следующего, как на обычном заседании правления директоров этой корпорации. В соответствии с государственным законом и уставом этой корпорации, единогласно, правление директоров решило, что: Мы назначаем господина Роберта Дункана, с офисом размещенным по ул. Победы, д.37/ кв.4, МОСКВА, Россия, представлять Харвест Оил и Трейдинг, ООО в лице Управляющего Директора по российским и восточно-европейским операциям. Мы также возлагаем полную корпоративную ответственность на господина Дункана на открытие банковских счетов в OJSC СБЕРБАНК, российском поручителе Харвест Оил и Трейдинг, ООО. Цель счетов в российском OJSC СБЕРБАНК – способствование банковским процедурам в Евразии и ГДИХ.

Таким образом, решено, что корпорация...
rosyjski > angielski: Дмитрий Фирташ не впутывает деньги в газовые отношения с "Нафтогазом"
General field: Nauki społeczne
Detailed field: Dziennikarstwo
Tekst źródłowy - rosyjski
Химические предприятия, контролируемые бизнесменом Дмитрием Фирташем, уже два года не оплачивают газ, купленный у НАК "Нафтогаз Украины". Госмонополия в течение этого времени безуспешно пытается обязать предпринимателя оплатить поставленное сырье на общую сумму почти $330 млн. Тем временем правительство вынуждено проводить рекапитализацию "Нафтогаза" — из-за острого дефицита средств компания не может самостоятельно оплачивать закупки российского газа.

В украинских судах разных инстанций рассматривается сразу несколько исков "Газа Украины" к производителям азотных минеральных удобрений, подконтрольных Дмитрию Фирташу. Вчера прокуратура Ровенской области сообщила, что 6 февраля Ровенский апелляционный хозсуд подтвердил законность решения нижестоящей инстанции о взыскании с "Ровноазота" (входит в Group DF Дмитрия Фирташа) свыше 1,1 млрд грн задолженности в пользу дочерней компании НАК "Нафтогаз Украины" — "Газ Украины". А всего, согласно госреестру судебных решений, истец просит взыскать с предприятий группы свыше 2,6 млрд грн (около $330 млн) за поставленный в 2010-2011 годах природный газ.
Tłumaczenie pisemne - angielski
Dmitriy Firtash not sully his money in gas relations with "Naftogaz"
It has been two years since chemical enterprises controlled by a businessman Dmitriy Firtash paid for gas bought from NJSC "Naftogaz of Ukraine". During this period, the state monopoly has been making unsuccessful attempts to get the entrepreneur to pay for raw materials delivered to a total of almost $330 mln. Meanwhile, the government has been forced to recapitalize "Naftogaz" – due to the acute shortage of funds, the company cannot pay independently for purchases of Russian gas.
Ukrainian courts at various levels are reviewing several claims from "Gas of Ukraine" against nitrogen fertilizer companies controlled by Dmitriy Firtash. Yesterday, the Prosecutor-General`s Office for Rovno region announced that the Rovno Commercial Court of Appeal had upheld on February 6th a lower court's ruling to recover debts exceeding a total of 1.1 bln UAH from "Rovnoazote" (part of Dmitriy Firtash's Group DF)) on behalf of "Naftogaz of Ukraine" NJSC affiliate "Gas of Ukraine". However, according to the state registry of court decisions, the claimant is asking that the courts order recovery of debts of greater 2.6 bln UAH (around $330 mln) for natural gas provided in 2010-2011.
rosyjski > angielski: Инструкция по медицинскому применению лекарственного средства ---®
General field: Medycyna
Detailed field: Medycyna: farmacja
Tekst źródłowy - rosyjski
---® содержат лиофилизированный лизат бактерий, которые наиболее часто вызывают инфекции дыхательных путей: Streptococcus (Diplococcus) pneumoniae, Haemophilus influenzae, Klebsiella pneumoniae and ozaenae, Staphylococcus aureus, Streptococcus pyogenes and viridans, Moraxella (Branhamella/ Neisseria) catarrhalis.
---® модулирует иммунный ответ организма в борьбе против инфекций дыхательных путей. Препарат уменьшает частоту заболеваемости, продолжительность и тяжесть заболевания, способствуя, таким образом, снижению доз антибиотиков и других лекарств.
Препарат стимулирует клеточный (местно в слизистой дыхательных путей), гуморальный (системный) иммунитет, и неспецифическую резистентность.
Установлено следующее действие --- на защитные механизмы:
• стимуляция альвеолярных макрофагов, активация выброса противовоспалительных цитокинов.
• увеличение числа циркулирующих Т­лимфоцитов
• активация периферических моноцитов
• увеличение концентрации секреторного IgA на слизистых оболочках дыхательных путей и пищеварительного тракта
• стимуляция продукции защитных адгезивных молекул
• снижение концентрации антител класса IgE в циркулирующей крови — триггеров реакций гиперчувствительности.

Tłumaczenie pisemne - angielski
---® contains lyophilized lysate of bacteria, which most commonly cause airway infections: Streptococcus (Diplococcus) pneumoniae, Haemophilus influenzae, Klebsiella pneumoniae and ozaenae, Staphylococcus aureus, Streptococcus pyogenes and viridans, Moraxella (Branhamella/ Neisseria) catarrhalis.
---® modulates bodily immune reaction against airway infections. The drug decreases frequency, duration and severity of a disease, contributing, as a result, to decreased dosages of antibiotics and other types of medication.
The drug stimulates cellular (topically in the mucous coat of airways), humoral (systemic) immunity, and nonspecific resistance.
The following effects of ---® on defense mechanisms have been established:
• stimulation of alveolar macrophages, activation of anti-inflammatory cytokine elimination.
• increased number of circulating T- lymphocytes
• activation of peripheral monocytes
• increased concentration of secretory IgA on the mucous coat of airways and digestive tract
• stimulation of defense adhesive molecule production
• decreased concentration of IgE-class antibodies in circulating blood — hypersensitivity reaction triggers.

ukraiński > angielski: Протокол № 35 чергових Загальних зборів акціонерів
General field: Biznes/finanse
Detailed field: Biznes/handel (ogólne)
Tekst źródłowy - ukraiński
Протокол № 35
чергових Загальних зборів акціонерів
Відкритого акціонерного товариства "Харківcьке машинобудівне науково-виробниче об'єднання ім. О.Н. Пирогова"
(далі – Товариство або ВАТ "Харківське НВО ім. О.Н. Пирогова")

Дата проведення чергових Загальних зборів акціонерів Товариства (далі – Загальні збори): 26 квітня 2012 року.
Місце проведення Зборів: Україна, місто Харків, площа Незалежності, 8, Палац культури.
Збори об 11 годині 00 хвилин за київським часом відкрив Голова організаційного комітету з підготовки та проведення Зборів Фінансовий директор Товариства Мотиль Іван Романович.
Мотиль І.Р. довів до відома акціонерів наступну інформацію.
Чергові Загальні збори скликані відповідно до чинного законодавства України, локальних нормативних актів Товариства за ініціативою виконавчого органу, погодженою із Наглядовою радою Товариства, що підтверджується протоколом Засідання Наглядової ради № 16 від 10 березня 2012 та оформлено наказом виконвчого органу № 69 від 14 березня 2012 року.

Tłumaczenie pisemne - angielski
MINUTES No. 35
of the consecutive General meeting of shareholders
of Open Joint Stock Company "Kharkivs`ke Machine Construction Scientific and Production Company Named after Pyrohov, O.N."
(further referred to as – Company or "Kharkivs`ke SPC Named after Pyrohov, O.N." OJSC)
Date of conduction of consecutive General meeting of shareholders of the Company (further referred to as – General meeting or Meeting): 26 of April 2012.
Place of conduction of the Meeting: Ukraine, the city of Kharkiv, 8 Independence square, Culture Palace Named after Pyrohov O.N.
Meeting at 11 o`clock 00 minutes by Kyiv time was opened by the Chairman of the Organizational Committee on preparation and conduction of the Meeting, the Company Finance Director Motyl` Ivan Romanovych.
Motyl`, I.R. brought to the shareholders` attention the following information.
The consecutive General meeting, convened according to the actual legislature of Ukraine, local procedural acts of the Company by the executive body`s initiative, consented upon with the Supervisory Board of the Company, which is confirmed by the minutes of the Supervisory Board `s session No. 16 dated 10th of March 2012 and is executed by the executive body`s order No. 69 dated 14th of March 2012.


More
Graduate diploma - L`viv National University
Lata doświadczenia jako tłumacz: 19. Zarejestrowany od: Mar 2004.
N/A
ukraiński > angielski (Ivan Franko National University of L'viv)
angielski > ukraiński (Ivan Franko National University of L'viv)
polski > angielski (Jagiellonian University)

NYCT
Adobe Acrobat, Adobe Illustrator, Adobe Photoshop, Dreamweaver, Frontpage, Fusion, Idiom, Indesign, MetaTexis, Microsoft Excel, Microsoft Word, MC Word, Photoshop, Pagemaker, Powerpoint, QuarkXPress, SDL TRADOS, TransSuite2000, Wordfast
angielski (PDF)
Zhanna Rohalska popiera ProZ.com's Zasady postępowania.
Bio
WORKING LANGUAGES: ENGLISH/RUSSIAN/UKRAINIAN/FRENCH/POLISH
I have graduated with a B.A. in Translation Studies from Lviv National University of Ivan Franko in Western Ukraine. I also hold an M.A. in European Studies (specializing in Central and East European region) from Jagiellonian University (Kraków, Poland). I have completed US STATE DEPARTMENT CONFERENCE Interpretation Training (Russian and Ukrainian languages) in Washington D.C. (01/27-01/31/2020).
  As for my expertise, I am a qualified RUSSIAN/UKRAINIAN/POLISH/FRENCH<->English translator and interpreter. I work with any other pairs of the languages mentioned above, e.g.: FRENCH<->RUSSIAN etc.
I am a native Russian and Ukrainian speaker.  Besides this, I am a professional Russian/Ukrainian editor/proofreader/transcriber and a voice-over talent (Western Union, Monsanto, HBO etc).
I work with various types of texts: legal (correspondence, contracts, intellectual property, patents, corporate law, common law disputes, immigration, asylum, birth/death/marriage certificates etc), medical (medical equipment description) & pharmaceutical (e.g.:patient information leaflets, SOPs), technical, oil and gas, financial, business, computer-related, international security, investment, European Union, marketing, education (diplomas, grade and subject transcripts), arts and humanities (sci-fi novels, scripts, diaries, short stories, plays, poetry, fiction), entertainment, localization etc. I provide fast turnaround - up to 3000 words per day.  
I offer consecutive/simultaneous/whisper/conference interpreting. Most recently, I worked as a simultaneous English-Russian interpreter at Traffic and Conversion Summit 2019 in San Diego where I interpreted presentations of influential American marketers, including the famous entrepreneur Richard Branson. I have worked with hospitals, IVF clinics, psychiatrists, medical statistics offices, CDC in New York, pharmaceutical and cosmetic companies (e.g.: GMP inspections for Pfizer, Johnson & Johnson), courts, international organizations (such as UN, Red Cross), TV channels (MSNBC, HBO, Fox News), schools, business companies, church leaders (interpreted for the Metropolitan Epifaniy of Kyiv and All Ukraine), law firms, NGOs, art centers, fashion boutiques (Cartier Fifth Avenue). I have interpreted during conferences, depositions, arbitrations (e.g.: FINRA), mediations, medical examinations, business negotiations, political events, trials, various kinds of celebrations such as anniversaries, weddings, reunions, cultural events, meetings with foreign investors, startup events.


I have excellent time management skills. I have NEVER missed a deadline.

I am highly skilled at using multiple CAT tools such as Trados, WordFast, Final Cut PRO (subtitling).

I am very detail-oriented, I approach my work creatively and am dedicated to producing the best possible results.

Looking forward to working with you in the near future!


Sincerely,

Zhanna
Słowa kluczowe: срочный перевод, urgent translation, urgent Russian translation, медицинский перевод, юридический перевод, технический перевод, фармацевтический перевод, переводчик для инспекции производства, опытный переводчик, письменный перевод, устный перевод, синхронный переводчик, последовательный перевод, русский переводчик в США, переводчик с английского языка, переводчик английского языка, переводчик в Нью-Йорке, устный переводчик в Манхэттене, устный переводчик в Нью-Йорке, письменный переводчик в США, переводчик в США, переводчик в Майами, переводчик в Нью-Джерси, переводчик в Вашингтоне, перевод с английского на русский, перевод с русского на английский, устный переводчик с русского языка, переводы с английского языка, переводчик с английского языка, устный перевод, устный перевод с английского языка, переводчик с английского языка для приобретения недвижимости, перевод контрактов, перевод свидетельства о рождении, перевод справки о несудимости, перевести свидетельство о рождении, перевести справку о несудимости, перевод диплома, свидетельства о браке, стартап, крипто, переводчик на выставку, перекладач української мови, український перекладач, перекладач у Нью-Йорку, усний перекладач, синхронний переклад, послідовний переклад, переклад документів, імміграція, legal, medical, economics, ecology, immigration, New York, NYC, Russia, Ukraine, Lviv, Western Europe, GMP, inspection, manufacturing, experienced translator, experienced interpreter, qualified translator, qualified Russian interpreter, professional interpreter, professional translator, airport interpreter, liaison interpreter, liaison Russian interpreter, conference interpreter, Russian conference interpreter, Ukrainian conference interpreter, European Union, enlargement, integration, EU, East, West, Central, patent, subtitling, theatre, radiocommercials, voice-overs, articles, patent, archeology, Russian, Ukrainian, Polish, interpreter, simultaneous, consecutive, whispering, chuchotage, translator, court deposition, cheap, investment, reasonable, religious, text, literary, technical, translation, fiction, poem, poetry, spotting, spot, UN, European, commission, council, adoption, education, linguistics, computers, web-sites, theatre, ballet, movies, scripts, subtitling, urgent translation, business, trade, corporate law, journalism, finances, human rights, gender studies, acquisition, asylum, interview, localization, whispering, conference, telephone, screenplays, novels, short, stories, artistic translation, birth, marriage certificates, private correspondence, scripts, skype, patent, source, oil and gas, curriculum, grade transcript, academic transcript, confidentiality, custody, minutes, agenda, SOP, startup, tech, technology, law, drug product, medicine, exhibition, tour guide, гид в Нью-Йорке, гид-переводчик в США, гид-переводчик в Нью-Йорке, гид-переводчик в Манхэттене, culture, museum, переводчик в Манхэттене, перевод в Нью-Йорке, перевод на переговорах, Russian to English translation, Russian to English interpretation, English to Russian translation, English to Russian interpretation, Ukrainian to English translation, English to Ukrainian translation, English to Ukrainian interpretation, Ukrainian to English interpretation, IVF, IVF clinic, ЭКО
Ostatnia aktualizacja profilu
Feb 3, 2020