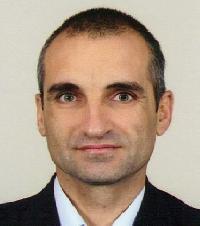 Członek od Dec '10
Języki robocze:
angielski > bułgarski
bułgarski > angielski
Availability today:
| | | |
| --- | --- | --- |
| | October 2020 | |
S
M
T
W
T
F
S
1
2
3
4
5
6
7
8
9
10
11
12
13
14
15
16
17
18
19
20
21
22
23
24
25
26
27
28
29
30
31
Georgi Kovachev
12 years of experience; 3.7 m words



Asenovgrad, Plovdiv, Bułgaria

Czas lokalny:

12:23 EEST (GMT+3)




Język ojczysty:

bułgarski (Variant: Standard-Bulgaria)

PayPal accepted
Niezależny tłumacz pisemny i/lub ustny,

Tożsamość zweryfikowana
This person has a SecurePRO™ card. Because this person is not a ProZ.com Plus subscriber, to view his or her SecurePRO™ card you must be a ProZ.com Business member or Plus subscriber.

Translation, Editing/proofreading, Transcription
Specjalizacja:

Biznes/handel (ogólne)

Ekonomia
Reklama/public relations

Finanse (ogólne)

Rachunkowość
Zarządzanie
Prawo (ogólne)

Ubezpieczenia

Prawo: umowy
Prawo: cła i podatki
More
Punkty PRO: 42, Odpowiedzi na pytania 50
1 zapisanych zleceń

1 pozytywne oceny zleceniodawców



More
3 opinii



More
Przelew, PayPal, Skrill | Send a payment via ProZ*Pay
Przykładowe tłumaczenia: 2
angielski > bułgarski: Sample translation in the field of foreign trade
General field: Biznes/finanse
Detailed field: Ekonomia
Tekst źródłowy - angielski
Ensuring Fair Trade
ITA monitors industry access to overseas markets and works to remove costly barriers to product and service exports. According to a University of Michigan study, the average U.S. family of four still stands to gain an estimated $7,800 per year if there was total elimination of global barriers to trade in goods and services. The World Bank has reported that the elimination of global trade barriers could lift 300-500 million of the world's poor out of poverty over the next 15 years.
The International Trade Administration's Market Access and Compliance (MAC) Unit's objective is to obtain market access for American firms and workers and to achieve full compliance by foreign nations with trade agreements they sign with our country. Through the Trade Compliance Center, ITA is able to track specific cases where U.S. firms are experiencing barriers to entry or not receiving the full potential of negotiated agreements.
Unfair foreign pricing and government subsidies distort the free flow of goods and adversely affect American business in the global marketplace. When that happens, the International Trade Administration can take enforcement actions. ITA's Import Administration is the agency's lead unit on enforcing trade laws and agreements to prevent unfairly traded imports and to safeguard jobs and the competitive strength of American industry. From working to resolve disputes to implementing measures when violations are found, we are there to protect U.S. companies from unfair trade practices.

Tłumaczenie pisemne - bułgarski
Обезпечаване на справедливата търговия
ММТ ("Министерство на международната търговия") следи достъпа на промишлените предприятия до международните пазари и работи, за да премахне скъпоструващите препятствия пред износа на стоки и услуги. Според проучване на Мичиганския университет едно средностатистическо 4-членно семейство от САЩ все пак може да спечели допълнително до 7 800 щ.д. годишно при пълно премахване на пречките в световен мащаб пред търговията със стоки и услуги. Световната банка отчита, че премахването на пречките пред световната търговия би извадило от бедността от 300 до 500 млн. души по целия свят през следващите 15 години.
Целта на отдел "Достъп до пазари и спазване на договорите" (ДПСД) към Министерството на международната търговия е да получи достъп до пазарите за американските дружества и работници, както и другите страни изцяло да се спазват търговските договори, които са подписали със САЩ. Чрез Центъра за спазване на търговията, ММТ може да следи особени случаи, в които щатски компании са изправени пред пречки за навлизането на пазар или не могат да оползотворят всички възможности по договорените споразумения.
Несправедливото ценообразуване и субсидиите от страна на чужди правителства изкривяват свободното движение на стоки и не благоприятства американския бизнес на световните пазари. Когато това се случи, Министерството на международната търговия може да предприеме принудителни действия. Отдел "Внос" към ММТ е неговото основно звено, което налага прилагането на търговското право и договорите, за да попречи на несправедливата търговия със стоки от внос и за да запази предпази работните места и конкурентните предимства на американската промишленост. От работата по решаване на спорове, до прилагането на мерки при откриване на нарушения, ние сме за това – да защитаваме американските компании от нелоялни търговски практики.

angielski > bułgarski: An excerpt from a logistic services contract
General field: Prawo/patenty
Detailed field: Prawo: umowy
Tekst źródłowy - angielski
1. Party B is to provide clear instructions as to their needs for logistics services and representation.

2. Party A is to strictly follow the instructions provided by party B in the areas of air cargo, full container load (FCL) cargo, less than container load (LCL) cargo, break-bulk, land transportation, customs clearance, handling, delivery of consignment, tracing, collection and remittance of freight and other charges due to the other party.

3. Both parties shall coordinate and monitor with shipping lines and airlines for operations in their territory to ensure a reasonable level of safe, economical and timely delivery of cargo.

Tłumaczenie pisemne - bułgarski
1. Страна Б трябва да представи ясни указания за своите нужди от логистични услуги и представителство.

2. Страна А трябва стриктно да следва указанията, дадени от страна Б в областите: въздушни товари; товари за цели контейнери (ТЦК); товари, по-малки от контейнер (ТпмМК); колетни пратки; сухоземен транспорт; митническо освобождаване; обработка; доставка на пратки; проследяване; събиране и плащане на суми за навла и други такси, дължими на другата страна.

3. И двете страни следва да координират и проследяват корабните и въздушните линии, когато работят на своя територия, за да гарантират разумно ниво на безопасност, икономична и навременна доставка на товара.

More
Master's degree - The Paisii Hilendarski University of Plovdiv, Bulgaria
Lata doświadczenia jako tłumacz: 13. Zarejestrowany od: Sep 2010. Członek od: Dec 2010.
angielski > bułgarski (UNWE, Sofia-Bulgaria)
angielski > bułgarski (Certified Translator and Correspondent, verified)
bułgarski > angielski (English Philology)
angielski > bułgarski (English Philology – Translation and Business Com)

N/A
Adobe Acrobat, CafeTran Espresso, MateCat, MemSource Cloud, Microsoft Excel, Microsoft Word, ABBYY PDF Transformer Pro 2.0, FlexiPDF 2019, Microsoft Home Office & Business 2010, SoftMaker FreeOffice 2018, Powerpoint, Protemos, Smartcat, Wordfast, XTM
http://specialized-translations.eu
Getting Started Leveraging Your TM-Town Account in CafeTran Espresso

[download]
Georgi Kovachev popiera ProZ.com's Zasady postępowania.
Meet new translation company clients
Meet new end/direct clients
Screen new clients (risk management)
Network with other language professionals
Build or grow a translation team
Get help with terminology and resources
Learn more about translation / improve my skills
Get help on technical issues / improve my technical skills
Learn more about additional services I can provide my clients
Buy or learn new work-related software
Improve my productivity
Bio
 13 years of experience and more than 3.7 m words translated as a full-time freelance translator specialised in the fields of economics, including accounting, advertising, foreign trade, Forex, finance, insurance, law, logistics,  tender documentation, and technical translation; more than seven years in foreign trade departments including preparation/translation of foreign-trade contracts.
I hold a Master's degree in English Philology – Translation and Business Communication.
I am also a certified translator and a graduated economist holding a Master's degree in International Economic Relations and Business.

I can receive, translate and deliver back Trados and WordFast compatible files (.tmxl, .sdlxliff, wsxz, sdlppx, .sdlrpx, and .ttx) using my preferred CAT tool – CafeTran Espresso. I can also handle projects in Memsource Cloud (free account), WordFast Anywhere, and SmartCAT (free account).

Please do not hesitate to send your complex InDesign files (in .indd, .inx and .idml format) for translation into Bulgarian, or from Bulgarian into English as well.

The more projects I do for you, the more you could save by deducting the segments that repeat throughout your texts via the translation memory; in-text repetitions are also disregarded from the word count.
I am capable of editing and translating PDF files as well as converting PDF files into .docx, .xlsx, .txt or .html format; I can also deliver the translation in PDF format.
Słowa kluczowe: advertising, accounting, Asenovgrad, banking, Bulgaria, Bulgarian philologist, Bulgarian, Certified PRO Network, commercial law, contracts, economist, editing of PDF, EU-related, EU-related translation, EU tender, finance, FlexiPDF, financial statements, foreign trade, foreign-trade contracts, Georgi Kovachev, Infix, insurance, international business, international economic relationships, logistics, marketing, philologist, PDF editing, PDF translation, PR, sworn translator, technical, technical translation, translation of PDF files, translation of scanned files английски, английски език, английска филология, Асеновград, банково дело, връзки с обществеността, външна търговия, Георги Ковачев, договори, език, заклет, заклет преводач, застраховане, икономист, логистика, маркетинг, Международни икономически отношения, МИО, наръчник, наръчници, отчети, ПДФ превод, реклама, счетоводни отчети, счетоводни, технически превод, превод на ПДФ, превод на правни текстове, превод на сканирани файлове, превод на технически текстове, редактиране на ПДФ, редактиране на PDF, ръководство за употреба, ръководства за употреба, ръководство за експлоатация, ръководства за експлоатация, технически превод, търговско право, филолог, финансови, финансови отчети, юридически превод
Ostatnia aktualizacja profilu
Jun 5