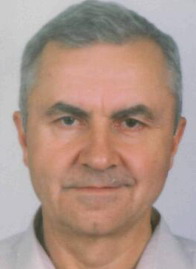 Języki robocze:
angielski > ukraiński
angielski > rosyjski
polski > rosyjski
Vitaliy Shkonda
Right word conveys authentic sense.



Irvine, California, USA



Niezależny tłumacz pisemny i/lub ustny,

Tożsamość zweryfikowana
This person has a SecurePRO™ card. Because this person is not a ProZ.com Plus subscriber, to view his or her SecurePRO™ card you must be a ProZ.com Business member or Plus subscriber.

This person is not affiliated with any business or Blue Board record at ProZ.com.
Translation, Editing/proofreading, MT post-editing
Specjalizacja:
Internet, e-handel

Elektronika

Przemysł naftowy

Produkcja

Biznes/handel (ogólne)

Nauki ścisłe (ogólne)

Inwestycje/papiery wartościowe

Mechanika/inżynieria mechaniczna

Zarządzanie

Historia
More
Punkty PRO: 714, Odpowiedzi na pytania 764, Zadane pytania 50
Przelew, Czek, PayPal, Skrill
Przykładowe tłumaczenia: 2
angielski > rosyjski: Coupled trucks
Tekst źródłowy - angielski
The steering system comprises a coupling section, which replaces the original coupling platform, and an axle mounting plate. These are linked by a steering bar.
The coupling section has a towing pivot and a coupling cone that automatically locks into the hauler rear platform when the truck is coupled. When the hauler is driven round a bend, the ring plate in the coupling section is driven through the platform cone and the fixed connection.
The steering bar transmits the turning movement to the plate on which the axle is mounted, through the bearing on the on the upper part of the ring plate.
The steering bar comprises three sections: front and rear sections, and a hollow central bar. This heavy-duty transmission transmits the turning movement very directly and there is no play in the system. This type of transmission also means that the axle can only apply turning movements through movements received from the hauler. Ruts and other random factors thus have no negative effect on the stability of the vehicle.
The Steering-C chassis steering system steers the truck in both forward and reverse driving. The vehicle thus retains optimum handling qualities in all circumstances.

Tłumaczenie pisemne - rosyjski
Эта система управления состоит из соединительной конструкции, которая заменяет начальную соединительную платформу, и из пластины для установки оси. Они соединены управляющей тягой.
У соединительной конструкции имеется буксировочный шарнир и конический соединительный штырь, который автоматически сцепляется с задней платформой тягача, когда к тягачу присоединяется прицеп. Когда тягач выполняет поворот, то расположенный в соединительной конструкции диск с отверстиями тоже выполняет поворот с помощью конического штыря платформы и неподвижного соединения.
Управляющая тяга через подшипник, расположенный в верхней части диска с отверстиями, передает поворачивающее перемещение пластине, на которой установлена ось.
Управляющая тяга состоит из трех частей: передней части, задней части и полой центральной тяги. Эта трансмиссия, рассчитанная для работы в тяжёлых условиях, очень точно передает поворачивающее перемещение, при этом в этой системе нет люфта. Кроме того, этот тип трансмиссии обеспечивает передачу через ось только таких поворачивающих перемещений, которые соответствуют перемещениям, которые приняты от тягача. Поэтому колеи дорог и другие случайные причины не оказывают никакого отрицательного воздействия на устойчивость этого транспортного средства.
Система Steering-C для управления шасси управляет прицепом как при движении вперед, так и назад. Таким образом, это транспортное средство обладает оптимальными возможностями для его вождения в любых условиях.

angielski > ukraiński: Next
Tekst źródłowy - angielski
Russian
Tłumaczenie pisemne - ukraiński
English
More
Potencial, Vitaliy Shkonda
Master's degree - The State Courses
Lata doświadczenia jako tłumacz: 34. Zarejestrowany od: May 2006.
N/A
angielski > ukraiński (Ukrainian Translators Association)
angielski > ukraiński (Ukrainian Translators Association)
angielski > rosyjski (Certificate No. 781 issued by State Kharkov Foreig)
angielski > rosyjski (Certificate No. 781 issued by State Kharkov Foreig)

N/A
Adobe Acrobat, Adobe Photoshop, Microsoft Excel, Microsoft Word, MS Office XP, SDL TRADOS
angielski (DOC)
Training sessions attended
Vitaliy Shkonda popiera ProZ.com's Zasady postępowania (v1.0).
Bio
VITALIY SHKONDA

TRANSLATOR

Irvine, CA

Email:

[email protected]

Cell phone: (949) 600-3135

SDL Trados Studio 2011

I am experienced in translating the following language pairs:

English > Ukrainian

English > Russian

Russian > English

Ukrainian > English

Russian > Ukrainian

Ukrainian > Russian

Polish > Russian

Polish > Ukrainian

My strengths:

• 16 years as electric engineer at various machine and metal

production works and planning organizations,

• 15 years as translator of English into Russian and Ukrainian, and 10

years vice versa.

Documents translated:

Agreements

Instructions, manuals

Rules and Regulations

Articles on ISO Standards

Scientific reports

Books

Business plans

Patents

Statutes

Charters, By-laws

Project papers

Web-sites

Expert knowledge in:

Air conditioning

Instrumentation

Power production

Construction

Power plants machinery

Electrical engineering

Oil and gas production

General experience: I have extensive experience in engineering, metallurgy, construction, woodworking, electric technology, power plants, oil and gas production. Before 1993 I had good possibility to study a number of various technologies when holding a post as chief engineer of projects in a State Military Project Institute. Thanks to experience and knowledge received there, I have capability to understand and translate correctly different texts using suitable terminology.

Vocational experience:

From 2002 Freelance translator

1995 - 2002: Translator in the Department of Investment

Examination at the "Stank" Corporation,

later "Stank-Invest" Joint-Stock Company, Kharkov,

Ukraine.

1993 - 1995: Translator, in the Department of External

Contacts, "Ukraine and the World" English-Ukrainian

Association, Kharkov, Ukraine.

1981 - 1993: Chief engineer of various projects, Head of

Production Department at the Design Institute in

Kharkov, Ukraine.

Education:

• The State Three-Year Foreign Languages Courses (English) Kharkov,

Ukraine, 1972 - 1975

• Kharkov Polytechnic University, Ukraine, 1966 - 1971

Ten użytkownik zdobył punkty KudoZ, pomagając kolegom w tłumaczeniu terminów w kategorii PRO. Kliknij sumę punktów, aby zobaczyć zaproponowane tłumaczenia.


Słowa kluczowe: Keywords: translations, from English, from Polish, from Ukrainian, from Russian, into Russian, into Ukrainian, into English, agreements, arc furnaces, automation, articles of organization, books, building, business plans, by-laws, charters, chemistry, commerce, conditioning, construction, contracts, continuous casting machines, drilling rig machinery, electric furnaces, electric power production, engineering, forestry, history, household appliances, hydraulic machinery, instructions, instrumentation, ISO, legislation, manuals, machinery, measurements, mechanics, medicine, metallurgy, networks, oil and gas production, oil and gas transportation, patents, petroleum chemistry, power plants, projects, psychology, real estate, regulations, reports, rolling mills, rules, technical articles, technology, timber, transport, science, scientific articles, standards, statutes, websites, welding, wood. Переводы с Английского, с Польского, с Украинского, с Русского, на Русский, на Украинский, на Английский язык, автоматизация, аппаратура, бизнес-планы, буровые установки, бытовые электроприборы, гидравлические машины, договора, дуговые печи, з дания, инженерная документация, инструкции, история, коммерция, кондиционирование, контракты, лесоводство, машины непрерывного литья, производство электроэнергии, стандарты, строительство, уставные документы, учредительные документы, химия, электрические печи, электросети, электроэнергия. Переклади з Англійської, з Польської, з Української, з Російської, на Російську, на Українську, на Англійську, автоматизація, апаратура, бізнес-плани, будівництво, бурові установки, виробництво електроенергії, гідравлічні машини, договори, дугові печі, інженерна документація, інструкції, історія, комерція, кондиціонування, контракти, лісівництво, машини безперервного лиття, побутові електроприлади, стандарти, статутні документи, установчі документи, хімія, електричні печі, електромережі та інше. Tlumacz Angelska, Polska, Rosijska, Ukrainska, budownictwo, electrotechnika, electrowni, historia, hutnictwo, instrukcii, klimatyzacia, kontrakty, ksiazky, lecznictwo, medecyna, metallurgia, nauka, normy, planybiznesowi, podreczniky, przepisy, przewoz, psychlogia, przemysl drzewny, patenty, projecty, prawodawstwo, regulaminy, reguly, referaty, standarty, statuty, transport, ustawy, urzadzenie elektrychne, wydobuwanie gazu, ropy, nafty, olei skalnej, wyprodukowanie przyrzadow, wyklady.
14 razy
przez 13 gości W ostatnim miesiącu ten profil był odwiedzany
Ostatnia aktualizacja profilu
Feb 21, 2017