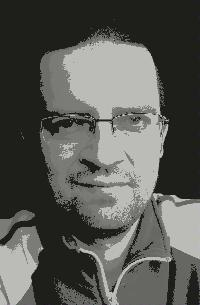 Członek od Oct '06
Języki robocze:
angielski > polski
polski > angielski
niemiecki > polski
Maciek Drobka
Beyond Words



Polska

Czas lokalny:

02:45 CET (GMT+1)




Język ojczysty:

polski

PayPal accepted
Top quality on-time IT, mobile, telecoms, web site and other translations—technology and marketing—from a highly experienced freelance translator who will help you deliver your message to your target audience in a long-term business partnership.
Niezależny tłumacz pisemny i/lub ustny,

Tożsamość zweryfikowana
This person has a SecurePRO™ card. Because this person is not a ProZ.com Plus subscriber, to view his or her SecurePRO™ card you must be a ProZ.com Business member or Plus subscriber.

This person is not affiliated with any business or Blue Board record at ProZ.com.
Translation, Interpreting, Editing/proofreading, Website localization, Software localization, Training
Specjalizacja:

Reklama/public relations

Komputery (ogólne)

Komputery: oprogramowanie

Internet, e-handel

IT (technologia informacyjna)

Marketing/badania rynku

Media/multimedia

Fotografia/grafika

Telekomunikacja
More
angielski > polski - Stawki: 0.07 - 0.09 EUR za słowo / 25 - 30 EUR za godzinę
polski > angielski - Stawki: 0.08 - 0.09 EUR za słowo / 30 - 35 EUR za godzinę

Punkty PRO: 18191, Odpowiedzi na pytania 6516, Zadane pytania 321
0 zapisanych zleceń

Send a payment via ProZ*Pay
Przykładowe tłumaczenia: 10
angielski > polski: Table of Contents — READ TO NAVIGATE PORTFOLIO
Detailed field: Ogólne/rozmówki/listy
Tekst źródłowy - angielski
Table of Contents:
1. Colour/Printing-Related Descriptive Web Content (EN > PL)
2. Web/Marketing Content (EN > PL)
3. User's Guide (EN > PL)
4. Press Release (EN > PL)
5. Bus Maintenance Manual (EN > PL)
6. Technical Backgrounder (EN > PL)
7. Rhyming Game Strings (EN > PL)
8. Transport Information System Description (EN > PL)
9. Image Brochure (PL > EN)

Tłumaczenie pisemne - polski

angielski > polski: Colour/Printing-Related Descriptive Web Content
Detailed field: Poligrafia
Tekst źródłowy - angielski

Why is colour important to your business?

Colour enhances the visual appearance of any document. It's particularly important in your customer-oriented materials, since it adds impact to promotional items and presentations, enhances the realism of pictures, and gives a more professional appearance to your business stationery. Colour adds appeal and attracts attention, and is now affordable.
(...)

But how does colour convey meaning?

Colour can also be used to convey specific meaning such as warning (red), caution (yellow), safety (green), etc. There are international standards on the assignment of colours to meaning:
• red: danger
• orange: warning
• yellow: caution
• blue: notice
• green: safety
(...)

Beyond specific colour-meaning relationships, there are also some general interpretations. Cool and warm colours convey specific emotion to most viewers. A designer who wants to sell music CD's to a young audience probably would prefer warm, high saturated, bright colours. A document selling to older more affluent buyers might prefer cooler, more sedate colours. In general, objects of similar hue form a common group while objects of different hue belong to different groupings. If the different hues are complementary colours, then the viewer will infer opposition.
Tłumaczenie pisemne - polski

Dlaczego kolor jest ważny w działalności firmy?

Dzięki kolorom każdy dokument wygląda bardziej atrakcyjnie. Jest to szczególnie ważne w przypadku materiałów przeznaczonych dla klientów, ponieważ dzięki kolorom prezentacje i materiały promocyjne robią lepsze wrażenie, zdjęcia stają się bardziej realistycznie, a druki firmowe zyskują profesjonalny wygląd. Kolor zwiększa atrakcyjność i przyciąga uwagę, a teraz dostępny jest po korzystnej cenie.
(...)

Ale jak to się dzieje, że kolor coś wyraża?

Kolor może być także nośnikiem konkretnego znaczenia: może wyrażać ostrzeżenie (czerwony), zalecać ostrożność (żółty), informować o bezpieczeństwie (zielony) itp. Niektóre kolory odpowiadają tym samym znaczeniom we wszystkich krajach:
• czerwony: niebezpieczeństwo
• pomarańczowy: ostrzeżenie
• żółty: ostrożność
• niebieski: informacja
• zielony: bezpieczeństwo
(...)

Poza szczególnymi znaczeniami kolorów istnieją również ich bardziej ogólne interpretacje. Zimne i ciepłe kolory wzbudzają określone emocje. Projektant tworzący okładkę płyty CD z muzyką przeznaczoną dla młodych słuchaczy najprawdopodobniej zastosuje ciepłe, jaskrawe kolory o wysokim nasyceniu. Chcąc trafić do osób starszych i bardziej zamożnych, wybierze najpewniej barwy zimniejsze, bardziej zrównoważone. Ogólnie można powiedzieć, że obiekty o podobnej barwie tworzą jedną grupę, natomiast obiekty o różnych barwach należą do innych grup. Jeśli poszczególne barwy są kolorami dopełniającymi, to odbiorca zinterpretuje je jako opozycję kolorystyczną.
angielski > polski: Web/Marketing Content
Detailed field: Telekomunikacja
Tekst źródłowy - angielski

1. Thrill lookers-on with the graceful swivel motion at the heart of the refined yet spontaneous [XXX 0101]. Let its free spirit transport you to a fascinating new world where stylish simplicity rules. Behold the leather-inspired accents, the elegantly etched metal surfaces, and the innovative swivel design. Undeniably appealing, the [XXX 0101] will awaken your deepest desires.

2. The [XXX 0101] is an imaging smartphone that's as sophisticated and successful as you are. With two integrated digital cameras (1.3 megapixels in the back, VGA in the front), you can conduct face-to-face video calls from your phone.
The [XXX 0101] imaging smartphone also has video sharing capability, so you can share and view video clips in the middle of a call. Send and receive emails and view attached files on the high-resolution, 262,144-color display. All you have to do is pick it up, insert your SIM, and turn it on - the rest is already inside.

3.
[part of feature list]
Loud and Clear The [XXX] game console is a lean, mean, messaging machine, with email support as well as MMS and SMS functionality to satisfy even the most hardcore msgrs.
Nice Shot
You had to be there? Not anymore. With the [XXX] game console you can prove your moves in 4096 colors. Just grab a screenshot while you're playing, add text and sound, and send it as an MMS to an email address or another enabled phone.
For Email Junkies
Good news! Now you can check your mail when you're away from the computer, as long as you've got your game deck with you. It supports email protocols including IMAP4, POP3, SMTP, and MIME2, which is a good thing.
Tłumaczenie pisemne - polski

1. Przypraw gapiów o drżenie serca pełnym wdzięku obrotem, którym wyróżnia się nowoczesny, a przy tym spontaniczny telefon [XXX 0101]. Jego swoboda przeniesie Cię w nowy, fascynujący świat, w którym króluje stylowa prostota. Spójrz na detale zainspirowane fakturą skóry, elegancko rzeźbione powierzchnie z metalu i oryginalną obracaną konstrukcję. Nieodparty magnetyzm telefonu [XXX 0101] obudzi w Tobie najgłębiej skrywane pragnienia.

2. [XXX 0101] to smartfon fotograficzny, który pod względem nowoczesności i sukcesów dorówna Tobie. Mając do dyspozycji dwa wbudowane cyfrowe aparaty fotograficzne (tylny o rozdzielczości 1,3 megapiksela i przedni o rozdzielczości VGA), możesz korzystać z połączeń wideo "twarzą w twarz".
Smartfon fotograficzny [XXX 0101] wyposażono w funkcję udostępniania obrazu wideo, która umożliwia pokazywanie i oglądanie plików wideo w trakcie rozmowy telefonicznej. Na wyświetlaczu o wysokiej rozdzielczości z paletą 262 144 kolorów możesz wysyłać i odbierać pocztę elektroniczną oraz wyświetlać załączniki. Wystarczy włożyć kartę SIM do smartfonu i włączyć go — reszta czeka w środku.

3.
[fragment listy funkcji]
Głośno i wyraźnie
Dla konsoli do gier [XXX] każda wiadomość to dobra wiadomość. Dostępne w niej funkcje poczty elektronicznej, a także MMS-ów i SMS-ów zadowolą nawet największych Z/\P/\|_E|\|
angielski > polski: User's Guide
Detailed field: Telekomunikacja
Tekst źródłowy - angielski

Transfer content from another device

You can copy contacts, calendar, images, video, and sound clips using a Bluetooth connection, from a compatible [XXX] device.

You can use your [XXX] without a SIM card. The offline profile is automatically activated when the device is switched on without a SIM card. This allows you to use the SIM card in another device.

Before starting the transfer, you must activate Bluetooth connectivity on both devices. On each device, press [X], and select Connect. > Bluetooth. Select Bluetooth > On. Give a name to each device.

To transfer content:
1. Press [X], and select Tools > Transfer on your [XXX]. Follow the instructions on the screen.
2. The device searches for other devices with Bluetooth connectivity. When it has finished the search, select your other device from the list.
3. You are asked to enter a code on your [XXX]. Enter a code (1-16 digits), and select OK. Enter the same code on the other device, and select OK.
4. The Transfer application is sent to the other device as a message.
5. Open the message to install Transfer on the other device, and follow the instructions on the screen.
6. From your [XXX], select the content you want to copy from the other device.

Content is copied from the memory and memory card of the other device to your [XXX] and memory card. Copying time depends on the amount of data to be transferred. You can cancel copying and continue later. The Transfer application is added to the main menu of the other device.

Tłumaczenie pisemne - polski

Przesyłanie materiałów z innego urządzenia

Przez połączenie Bluetooth można skopiować z kompatybilnego urządzenia [XXX] kontakty, kalendarz, zdjęcia oraz pliki audio i wideo.

Z urządzenia [XXX] można korzystać bez karty SIM. Włączenie urządzenia bez karty SIM automatycznie uaktywnia profil Offline. Dzięki temu można używać karty SIM w innym urządzeniu.

Zanim rozpoczniesz przesyłanie, uaktywnij połączenie Bluetooth w obu urządzeniach. W każdym z urządzeń naciśnij [X] i wybierz Łącza > Bluetooth. Wybierz Bluetooth > Włączony. Każde z urządzeń musi mieć nadaną nazwę.

Aby przesłać materiały:
1. W urządzeniu [XXX] naciśnij [X] i wybierz Narzędzia > Transfer. Postępuj zgodnie z instrukcjami wyświetlanymi na ekranie.
2. Urządzenie wyszuka inne urządzenia Bluetooth. Po zakończeniu wyszukiwania wybierz z listy drugie urządzenie.
3. Pojawi się żądanie wprowadzenia kodu do urządzenia [XXX]. Wprowadź kod (1–16 cyfr) i wybierz OK. Wprowadź ten sam kod do drugiego urządzenia i wybierz OK.
4. Do drugiego urządzenia zostanie wysłana (jako wiadomość) aplikacja Transfer.
5. Otwórz wiadomość, aby zainstalować w drugim urządzeniu aplikację Transfer. Postępuj zgodnie z instrukcjami wyświetlanymi na ekranie.
6. W urządzeniu [XXX] wybierz materiały, które chcesz skopiować z drugiego urządzenia.

Wybrane materiały zostaną skopiowane do urządzenia [XXX] z pamięci drugiego urządzenia lub jego karty pamięci. Czas kopiowania zależy od ilości przesyłanych danych. Kopiowanie można w każdej chwili anulować i wznowić je później. Aplikacja Transfer zostanie dodana do menu głównego drugiego urządzenia.

angielski > polski: Press Release
Detailed field: Telekomunikacja
Tekst źródłowy - angielski

[XXX] selects [YYY] Secure Access System to mobilize its workforce

[YYY] SSL VPN solution empowers on-the-go company employees and customers with easy, secure, remote access to corporate enterprise data and applications

[YYY] announced today that [XXX], one of the world's largest security system integrators, has selected [YYY] Secure Access System to give employees secure access to enterprise applications and data without the hassles and expense of special client software. [YYY] Secure Access System is a Secure Socket Layer (SSL)-based virtual private network (VPN) solution that allows users to quickly and easily connect to e-mail, personal information management (PIM) data, and corporate intranets from any public Internet kiosk, terminal, laptop or wireless device.

Running on [YYY]'s popular IP Security Platforms, [YYY] SAS leverages the same SSL technology that's been trusted to securely handle billions of e-commerce transactions online. [YYY] SAS works in conjunction with an Internet browser, connecting people to important information they need without sacrificing network security, reliability or manageability.

"All vendors talk a great mobility story, but [YYY] is serious about business and is making mobility a practical and productive reality for our employees and customers," said [ZZZ], security sales engineer, [XXX]. "People can connect where they want, when they want, thanks to the [YYY] SAS solution. Our productivity is going up, while the total cost of ownership for [XXX] and our customers has been dramatically lowered. The [YYY] complete system approach makes for an inherently secure appliance that delivers superb performance, and is remarkably easy to implement and operate. When it comes to ease of use and security, [YYY] cannot be beat."
Tłumaczenie pisemne - polski

[XXX] wybiera system bezpiecznego dostępu firmy [YYY] jako mobilną platformę dla swoich pracowników

Sieci VPN firmy [YYY] z zabezpieczeniami SSL zwiększają możliwości mobilnych pracowników firmy i jej klientów, zapewniając łatwy, bezpieczny, zdalny dostęp do firmowych danych i aplikacji

Firma [YYY] poinformowała dzisiaj, że [XXX], jeden z największych na świecie integratorów systemów bezpieczeństwa, wybrał system bezpiecznego dostępu firmy [YYY] ([YYY] SAS), dzięki któremu zapewni swoim pracownikom bezpieczny dostęp do firmowych danych i aplikacji bez narażania się na kłopoty i wydatki związane ze specjalnym oprogramowaniem klienckim. System [YYY] SAS to platforma wirtualnych sieci prywatnych (VPN) z zabezpieczeniami SSL (Secure Socket Layer), za pomocą której z dowolnego publicznego kiosku internetowego, terminala, komputera przenośnego lub urządzenia bezprzewodowego można szybko i łatwo połączyć się z pocztą elektroniczną, aplikacjami do organizowania informacji osobistych oraz firmowym intranetem.

Pracując na popularnych platformach [YYY] IP Security Platform, system [YYY] SAS korzysta z tej samej technologii SSL, która znana jest z bezpiecznej obsługi miliardów transakcji handlu elektronicznego w internecie. [YYY] SAS współpracuje z przeglądarką internetową, łącząc użytkowników z ważnymi informacjami potrzebnymi w pracy bez zmniejszania bezpieczeństwa sieci, jej niezawodności ani możliwości zarządzania.

"Wszyscy producenci wiele mówią o mobilności, ale [YYY] poważnie traktuje sektor przedsiębiorstw i nadaje mobilności realny wymiar praktycznej i wydajnej technologii dla naszych pracowników i klientów" — mówi [ZZZ], specjalista ds. sprzedaży systemów bezpieczeństwa w [XXX]. "Rozwiązanie [YYY] SAS zapewnia łączność w każdym miejscu i o każdej porze. Nasza produktywność rośnie, a jednocześnie łączne koszty posiadania ponoszone zarówno przez [XXX], jak i naszych klientów, ogromnie spadły. Dzięki całościowemu podejściu firmy [YYY] powstało bezpieczne z natury rozwiązanie, które znakomicie funkcjonuje oraz jest zadziwiająco łatwe we wdrożeniu i eksploatacji. Jeżeli chodzi o łatwość obsługi i bezpieczeństwo, [YYY] nie ma sobie równych".
angielski > polski: Bus Maintenance Manual
Detailed field: Motoryzacja/samochody
Tekst źródłowy - angielski

2) Air Dryer Function Check:
a) Ensure that the parking brake is applied.
b) Empty the vehicle air system fully.
c) Connect a pressure gauge to the vehicle air system primary tank (see image 1).
d) Start the engine and build-up the air pressure until the air dryer unloads.
e) Check the cut-out pressure on the pressure gauge (12.0 bar +/- 0.2 bar).
f) If the cut-out pressure is incorrect, adjust it to the correct pressure by turning the adjuster screw under the protection cap on the governor valve.
• Anti-clockwise = the pressure increases.
• Clockwise = the pressure decreases.
• Replace the protection cap when the adjustment procedure has been completed.

g) Repeat the check for cut-out pressure as per above until the correct pressure has been attained.
h) Lower the system pressure slowly and check the cut-in pressure (10 bar).
i) If either of the above pressures cannot be attained or if the unloader valve fails to function correctly, change the unloader/governor valve body as a unit using SAP Code 96258.
j) Build-up the air pressure again until the air dryer unloads the compressor and check that no air is leaking from the outlet port when the unloading process has been completed.
If air continues to leak from the air dryer, change the non-return valve using SAP Code 96256 during service procedure.
Tłumaczenie pisemne - polski

2) Kontrola działania osuszacza powietrza:
a) Sprawdzić, czy hamulec postojowy jest zaciągnięty.
b) Całkowicie opróżnić układ pneumatyczny pojazdu.
c) Podłączyć ciśnieniomierz do głównego zbiornika układu pneumatycznego pojazdu (patrz ilustracja 1).
d) Uruchomić silnik i zwiększać ciśnienie powietrza do momentu odciążenia osuszacza powietrza.
e) Sprawdzić ciśnienie wyłączające na ciśnieniomierzu (12,0 barów +/- 0,2 bara).
f) Jeśli ciśnienie wyłączające jest nieprawidłowe, wyregulować je do prawidłowej wartości, obracając śrubę nastawczą znajdującą się pod nakrywką ochronną zaworu regulacyjnego.
• Obrót przeciwnie do ruchu wskazówek zegara = wzrost ciśnienia
• Obrót zgodnie z ruchem wskazówek zegara = spadek ciśnienia
• Po zakończeniu regulacji założyć nakrywkę ochronną.

g) Powtórzyć kontrolę ciśnienia wyłączającego w opisany powyżej sposób, tak aby uzyskać prawidłową wartość ciśnienia.
h) Powoli obniżyć ciśnienie układu i sprawdzić ciśnienie włączające (10 barów).
i) Jeśli nie można uzyskać dowolnej z powyższych wartości ciśnienia lub jeśli zawór odciążający nie działa prawidłowo, wymienić korpus zaworu odciążającego/regulacyjnego jako cały moduł, używając w tym celu części o kodzie SAP 96258.
j) Ponownie zwiększyć ciśnienie powietrza do momentu, aż osuszacz powietrza odciąży sprężarkę, i sprawdzić, czy po zakończeniu odciążania powietrze nie wydostaje się przez otwór wylotowy.
Jeśli z osuszacza powietrza w dalszym ciągu wydostaje się powietrze, wymienić zawór zwrotny w trakcie procedury serwisowej, używając w tym celu części o kodzie SAP 96256.
angielski > polski: Technical Backgrounder
Detailed field: Telekomunikacja
Tekst źródłowy - angielski

How a cellular system works
Mobile phones
When a mobile phone is switched on, it responds to specific control signals from nearby base stations. When it has found the nearest base station in the network to which it subscribes, it initiates a connection. The phone will then remain dormant, just occasionally updating with the network, until the user wishes to make a call or a call is received.

Mobile phones use automatic power control as a means of reducing the transmitted power to the minimum possible whilst maintaining good call quality. For example, while using the phone the power output can vary between the minimum level of about 0.001 watt up to the maximum level which is less than 1 watt. This feature is designed to prolong battery life and possible talk time.

Another aspect of a mobile network is that as the user is moving while talking, the network needs to be able to pass the call from one base station to another. This process is called a 'handover' – literally where the network hands over the call from one base station to another, and it is undertaken seamlessly and without the caller being aware of the change.
Tłumaczenie pisemne - polski

Jak działa system komórkowy
Telefony komórkowe
Telefon komórkowy po włączeniu odpowiada na sygnały sterujące z pobliskich stacji bazowych. Po odnalezieniu najbliższej stacji należącej do sieci, w której posiadacz telefonu ma wykupiony abonament, telefon inicjuje połączenie. Następnie pozostaje on w stanie uśpienia, od czasu do czasu tylko kontaktując się z siecią, aż do momentu, gdy użytkownik zechce do kogoś zadzwonić lub sam otrzyma połączenie.

W celu ograniczenia wydzielanej mocy do minimum przy jednoczesnym utrzymaniu dobrej jakości połączeń w telefonach komórkowych stosuje się automatyczną regulację mocy. Na przykład moc wydzielana przez telefon podczas korzystania z niego może się wahać od poziomu minimalnego równego około 0,001 W do maksymalnego wynoszącego poniżej 1 W. Ma to na celu wydłużenie czasu użytkowania baterii i możliwego czasu rozmów.

Kolejną ważną cechą sieci komórkowej jest to, że jeżeli użytkownik przemieszcza się podczas rozmowy, sieć musi przekazywać trwające połączenie między stacjami bazowymi. Proces ten, nazywany właśnie "przekazywaniem", zachodzi w sposób całkowicie niezauważalny dla osoby rozmawiającej.
angielski > polski: Rhyming Game Strings
Detailed field: Gry/gry wideo/hazard/kasyno
Tekst źródłowy - angielski

[Game where you have to guess computer-generated facial features.]

Hair that is yellow brings a frown to this fellow.

A mouth of green is peachy keen!

Hair that is red will never top my head.

You must give me a nose! That's how the game goes.

I like red on top of my head. It's true - that was the right thing to do!
Tłumaczenie pisemne - polski

[Gra polegająca na odgadywaniu cech wyglądu wygenerowanych przez komputer.]

Żółte włosy do tej twarzy? O czymś innym twarz ta marzy.

Usta zielone to ruch w dobrą stronę!

Na czerwony włos nie czekam, włos czerwony niech ucieka.

Musisz dać mi jakiś nos! Taki już w tej grze Twój los.

O czerwieni na głowie zawsze mi się śniło. Lepiej już trafić nie można było!


angielski > polski: Transport Information System Description
Detailed field: Motoryzacja/samochody
Tekst źródłowy - angielski

How to get better odds for your business

Give yourself a head start
Competition in the transport industry is tougher than ever. Profit margins are small. Tough environmental demands and strict regulations concerning drivers' hours make the situation even more complex. This is where [XXX] from [YYY] comes in. It's the market's leading system for transport information.

Start with reducing fuel and driver costs
To tackle costs you need a good grasp of the situation. [XXX] gives you information in real-time concerning where your vehicle is, fuel consumption, planned routes, drivers' hours, service intervals and much more. All the information is automatically analysed and presented in easy-to-understand reports. Using this information you will find it simple to make decisions that cut costs. You will start utilising the maximum potential of your vehicles and organisation, and increase your profit margins.

Tested and approved by the transport industry
Similar systems can be complicated and inflexible – but not [XXX]. The system is internet-based and you don't need any special programs to start up. All you need are a computer, internet connection and a browser. The latest version of [XXX] has been developed and tested in association with the transport industry. You get a tool adapted to your demands and needs.
Tłumaczenie pisemne - polski

Jak zwiększyć szanse firmy na sukces

Zapewnić sobie przewagę nad konkurencją
Konkurencja w branży transportowej jest silnia jak nigdy dotąd. Osiągane zyski są niewielkie. Sytuację dodatkowo komplikują rygorystyczne wymogi ochrony środowiska i restrykcyjne przepisy dotyczące czasu pracy kierowców. Właśnie w takich warunkach przydaje się stworzony przez [YYY] system [XXX] — czołowy system informacji transportowej na rynku.

Na początek ograniczenie kosztów paliwa i pracy kierowców
Aby móc zająć się kosztami, trzeba mieć dobry ogląd sytuacji. [XXX] przekazuje w czasie rzeczywistym informacje dotyczące aktualnego położenia pojazdu, zużycia paliwa, planowanych tras, godzin przepracowanych przez kierowcę, czasu pozostałego do przeglądu i wielu innych parametrów. Wszystkie te informacje są automatycznie analizowane i przedstawiane w postaci przejrzystych i zrozumiałych raportów. Na podstawie tych informacji można bez problemu podejmować decyzje, które zmniejszają koszty. Prowadzi to do maksymalnego wykorzystania potencjału pojazdów i całej firmy, a w konsekwencji do zwiększenia zysków.

System sprawdzony i uznany w branży transportowej
Sytemy tego rodzaju są czasem skomplikowane i mało elastyczne — ale nie [XXX]. Nasz system korzysta z Internetu, a do jego uruchomienia nie potrzeba żadnych specjalnych programów. Wystarczy komputer, dostęp do internetu i przeglądarka. Najnowsza wersja systemu [XXX] została opracowana i przetestowana we współpracy z branżą transportową. Dzięki temu zyskujecie Państwo narzędzie przystosowane do własnych wymagań i potrzeb.
polski > angielski: Image Brochure
Detailed field: Produkcja
Tekst źródłowy - polski

MISJA

Z twórczą pasją zmierzamy do maksymalnego zaspokajania potrzeb naszych klientów i osiągnięcia pozycji lidera wśród producentów obiektów suszarniczo-magazynowych. Realizujemy nasze cele uczciwie, budując trwałe i oparte na zaufaniu relacje z klientami i partnerami.

[XXX] – ZNAK DOBRYCH INWESTYCJI

Miliardy miliardów ziaren zbóż co roku znajdują pewne schronienie w naszych obiektach. Solidne rozwiązania – od pojedynczych urządzeń po wyspecjalizowane, przemysłowe bazy magazynowo-suszarnicze – pracują z pożytkiem dla tysięcy naszych Klientów. Marka [XXX], zbudowana przede wszystkim na zaufaniu, jest dziś rozpoznawalna w kilkunastu krajach Europy.
(...)

Jesteśmy tam, gdzie zboże szuka schronienia

W swojej ofercie [XXX] posiada urządzenia dla wszystkich: skomplikowane instalacje o charakterze przemysłowym, będące w stanie przesuszyć i zmagazynować nawet setki tysięcy ton ziarna rocznie. Naszą specjalnością są bazy magazynowo-suszarnicze przeładunkowe, portowe, dla zakładów przemysłu rolno-spożywczego, mieszalni pasz i inne. Służymy fachowym doradztwem w zakresie kompletacji urządzeń, opracowywania technologii, automatyzacji pracy. Wyposażamy i modernizujemy istniejące obiekty.
Tłumaczenie pisemne - angielski

MISSION STATEMENT

With creative passion, [XXX] is committed to satisfy the full range of customer needs and become a leading manufacturer of drying and storage facilities. We pursue our goals with integrity, building long-lasting and trust-based relationships with customers and partners.

[XXX] – A MARK OF GOOD INVESTMENT

Billions of billions of crop grains every year find secure shelter in our facilities. From standalone units to specialised industrial drying and storage facilities, [XXX]'s proven solutions work for the benefit of thousands of our customers. Built primarily on trust, today the [XXX] brand is recognized in nearly twenty European countries.
(...)

We are there to provide shelter for grain

[XXX] offers equipment for all kinds of customers, including complex industrial systems that can dry and store hundreds of thousands of tons of grain a year. We specialise in facilities optimised for storage and drying, handling, port applications, agriculture and food industry, feed mixing, and more. We offer professional consultancy for equipment selection, technology development, and automation. We can also equip and upgrade existing facilities.
More
Business, Chemistry, Computer technology, IT, Legal, Management, Marketing, Mechanics, Media, Medicine, Unclassified



More
Lata doświadczenia jako tłumacz: 25. Zarejestrowany od: Feb 2005. Członek od: Oct 2006.
N/A
N/A
Catalyst, memoQ, Microsoft Excel, Microsoft Word, Passolo, Powerpoint, SDL TRADOS, SDLX, Smartcat, Smartling
http://www.clarimatranslations.pl
angielski (PDF)
Training sessions attended
Maciek Drobka popiera ProZ.com's Zasady postępowania (v1.0).
Bio
Go to my translation web site

Dear Visitor,

If you are a direct client, outsourcer or agency looking for a translation service that is best suited to your needs, you have come to the right place.

But don't just take my word for it! Before I give you further details, read some

unsolicited feedback

from my clients:

'You are one of the best localization translators I have met in my career.'

A US client's PM

'I have to say that the Polish translator was by far the best one! He had very insightful comments and questions that showed he was really paying attention to every word translated.'

An Israeli client

'The translation is perfect and it's been a long time since I saw such a good piece of work.'

A UK agency's proofreader

'They [the client] were very happy with your translation. :-)'

A Hungarian agency

'Professional and great to work with.'

A US agency

'Maciek has proven both competent and fast. He is fantastic!

He specialises in IT, is a native speaker and corresponds to all requirments we have for such a person. All feedback from our partner to Maciek's translations was extremely positive.

I found his questions and discussion with him very enlightning.'

[Original spelling]

A German client

'Maciek, we greatly appreciate the work you do for us!'

A US client

'Hello Maciek,

I am [the new country manager]. I have just started in July and I am responsible for Poland.

One of my first tasks was to give comments on your translations and... I must say those are one of the best if not the best quality translations I have ever seen in my life. No doubt about this!!! GREAT JOB and THANK YOU!!!'

A client's Polish manager

'I (and the client) very much appreciate your work and your approach!

The client and me are very happy to have an excellent Polish translator in the translators team now - thank you for your work!'

A German agency

Some

more feedback

from identified clients can be found

on my LinkedIn profile page

.

(Note: You must be a registered LinkedIn user to view this feedback.)

So what do you need translated? A single line marketing slogan? Perfect! A thousand page long maintenance manual? Wonderful! I offer a

top-quality translation service

to help you

reach your target audience

with the right message.

With 12 years of professional translation experience, including a proven record of

superior quality

, I can meet and exceed your expectations for highest quality translations that

help you grow your business

.

Combining a command of English that is outstanding in a non-native speaker, and a keen amateur interest in linguistics, I can

understand the source text

with all its nuances, and render it in Polish using a combination of vocabulary, syntax and style that will best

communicate your message

to the target audience.

Consider working with an

excellent translator

who has specialised in the following areas during the 15 years of his professional freelance career. So far, I have translated more than

12,000,000

words to the complete satisfaction of my clients.

Specialisation areas:

• software localisation

• telecommunications, mobile communications

• information technology (IT), computer technology and hardware, networking

• photography, digital imaging, scanning and printing technology

• marketing and sales communication

• consumer electronics, household appliances

• enterprise resource planning (ERP) systems

• human resources

• mechanics

• business and economy

• any text where

excellent style

is a high priority

Brands I have dealt with:

Acronis, APC, Bose, BusinessObjects, Canon, Corel, Dell, DHL, Epson, Honeywell, hp, IBM, IFS, Intel, Microsoft, Motorola, N-Gage, Nikon, Nokia, PayPal, Ricoh, Siemens, SonyEricsson, TetraPak, Thomson, Toshiba, Volvo, Wayfinder, Xerox.

Text types I have dealt with:

• press releases, product brochures, marketing literature

• Web pages, incl. Flash presentations

• software strings, online help

• product catalogues, product data/fact sheets, product/sales presentations

• user guides, user documentation

• codes of conduct, environmental reports, safety procedures

• technical backgrounders, white papers

• service & maintenance manuals

(Please see the

EXPERIENCE

tab of this profile page for more detailed information about some of the brands and text types I have dealt with in the past 12 years.)

Expect the following when you work with me: – Reliability.

I will not accept a job that I cannot perform to the highest quality standard. If I accept a job, you can be sure it will arrive completed by the agreed deadline. IF something prevents me from delivering on time, I will let you know as soon as I realise; I will not keep you glancing nervously at your watch, or flood you with 'additional' queries half an hour before the deadline.

– Adherence and consistency.

I will always follow your style and terminology guidelines, and any other reference materials you provide, with rock-solid consistency. I will offer suggestions where my experience tells me your existing terminology or style choices could be improved, but you are the boss and you have the final say.

– Communication.

You will usually receive a reply to an e-mail message within 30 minutes of sending. I am also available via phone and Skype. I will ask clear, focused questions if required by the job, and answer any questions you may have in a prompt and clear manner.

– Attention to detail.

I will spot a missing comma, an extra space, or an orphan character from a mile away.

– Creativity.

Despite, or thanks to, the over 12 million words translated so far, I still look for new ways to express meaning if (but only if) the purpose of the text calls for it.

– Enthusiasm.

I love what I do. The challenge of translating the source text so that it reads like originally Polish to the target audience is still a major thrill to me.

– Linguistic excellence.

While a native speaker, a great enthusiast, and an expert user of Polish, I have given half of my linguistic heart (and a lot of time) to English. I love English, and I am constantly surrounded by it, even after I finish work. I love English so much that I raise my children as English/Polish bilinguals.

Ten użytkownik zdobył punkty KudoZ, pomagając kolegom w tłumaczeniu terminów w kategorii PRO. Kliknij sumę punktów, aby zobaczyć zaproponowane tłumaczenia.


Słowa kluczowe: mobile phones, mobile devices, mobile technology, mobile communications, telephony, communications, telecommunications, pc, computers, computer networks, corporate, corporate communications, software localization, software localisation, user guides, user manuals, instruction manuals, documentation, online help, web sites, web content, web site localisation, mfp, mfd, all-in-ones, printing, printers, brochures, presentations, hardware, marketing, pr, public relations, press releases, advertising, it, information technology, media, multimedia, internet, e-commerce, mobile content, mobile services, digital imaging, digital photography, mobile photography, mobile imaging, Microsoft, Nokia, Microsoft style, Microsoft guidelines, English to Polish, telefony komórkowe, urządzenia przenośne, urządzenia mobilne, technologia mobilna, komunikacja bezprzewodowa, łączność bezprzewodowa, telefonia komórkowa, telekomunikacja, komputery, sieci komputerowe, lokalizacja oprogramowania, tłumaczenia, instrukcje obsługi, podręczniki użytkownika, dokumentacja, pomoc online, witryny internetowe, strony internetowe, lokalizacja stron internetowych, tłumaczenie stron internetowych, urządzenia wielofunkcyjne, druk, drukarki, broszury, prezentacje, ulotki, sprzęt, public relations, informacje prasowe, prasówki, informatyka, handel elektroniczny, e-handel, usługi cyfrowe, zawartość cyfrowa, materiały cyfrowe, fotografia cyfrowa, fotografia mobilna
137 razy
przez 65 gości W ostatnim miesiącu ten profil był odwiedzany
Ostatnia aktualizacja profilu
Sep 7, 2020