Services
Translation, Editing/proofreading, Desktop publishing, Website localization, Project management
Languages
angielski > rosyjski, francuski > rosyjski, ukraiński > rosyjski, and 2 more.
Specializes in
IT (technologia informacyjna), Przemysł naftowy, Motoryzacja/samochody, and 3 more.
Sergey was very professional and on time. I hope we will with him on regular basis.

Lingoservice
Sep 14, 2016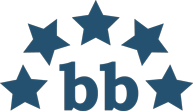 Lingoservice / Lingo Service / Lingo Service Translations Ltd
Avg. LWA :
4.8
(15 entries)
Professional and responsive translator. Would use again.
Mary Zakharova
(Northern State Medical University)
Jun 25, 2015
I am satisfied with the work regarding quality and deadlines. Everything is nice. Thank you.
Galyna Sturm
(FCI Corporation)
Dec 03, 2014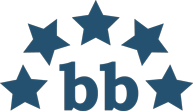 FCI Multiple Services / FCI Corporation / FCI Academy of Translation
Avg. LWA :
3.4
(23 entries)
Great work, timely deliveries.
Nikolay Marchenko
(TSUKEN)
Oct 26, 2014
his work is always done on time, clear and understandable
Real professional, excellent quality, strictly follow instructions and always on time, our team enjoys working with
Great Professional, Always on time, and excellent in understanding and following instructions, excellent communication and always on time, Our team loves working with you
Anastasiya
(SA Translation)
Aug 10, 2014
Our Company was fully satisfied with translation, done in very fast, clear way, without problems and pretensions. The target translation was completed perfectly, according to the high English level and deep knowledge of Auto, Energy, and Pumping fields. We hope to continue cooperation with You. With best regards, SA Translation
Outsourcer feedback
(Those who did not leave a comment)
Oct 20, 2016
M. Guroy (X)
Willing to work with again:
Yes
Dec 22, 2014
Top Trans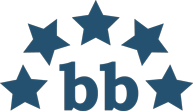 UpTranslate (formerly Top Translations)
Avg. LWA :
4
(1 entry)
Willing to work with again:
Yes
Dec 03, 2014
Mary Quince (FCI Corporation)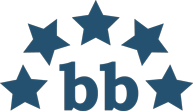 FCI Multiple Services / FCI Corporation / FCI Academy of Translation
Avg. LWA :
3.4
(23 entries)
Willing to work with again:
Yes
Nov 17, 2014
Nikolay Marchenko
Willing to work with again:
Yes
Jun 16, 2014
dianaim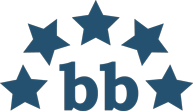 Idea Media
Avg. LWA :
5
(2 entries)
Willing to work with again:
Yes
A diligent and reliable colleague? easy in understanding the transklation tasks