East Africa's Premier Language Service Provider!
With over 30 years in the business, Tamarind Language Services is East Africa's premier provider of language services. We offer language services of the highest quality with personalized service at a highly professional level to clients based locally and worldwide. Our client list ranges from large international organisations to NGOs and corporates. With our office based in Nairobi, the heart of Africa, we draw on the multilingual diversity of this urban and multicultural location.

We have extensive experience in translating business communication, marketing materials and technical and financial documentation. Our translation services enable stakeholders, communities, and customers understand information they require, no matter what language they speak.

We offer a variety of interpretation services, taking care of every aspect of interpretation, so our clients can focus on the agenda of their meeting. From small-scale to high-end meetings, we offer a complete interpretation service – a total solution that includes expert interpreters, simultaneous interpretation equipment, technical expertise and personalized support from experienced project managers.
Tamarind Language Services meets all translation and interpretation needs, no matter what language. We bridge the world supporting the communication needs of a range of multinational organizations and businesses.

Our reputation and expertise in providing translation and interpretation services precede us.

Our success rate is high – and our rates are highly competitive.

13 years in business
4-9
10,000+ words/day
wide range of languages
8 services offered
wide range of industries served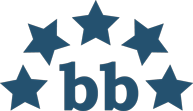 5.0