Stamatios is reliable and professional.
Professional and on-time delivery.
After this first collaboration Stam becomes my Greek referent, reliable and accurate.
Very well translated technical content. good communications and very professional in all aspects of our doing business. Many thanks Stam.
Stam provided a short translation from English to Greek for me. He delivered on time and was kind enough to arrange independent proofreading too.
Professional. Pointed questions. Delivered on-time.
Definitely. Has an eye for detail and is pleasure to work with
Excellent quality and knowledge in Engineering, automotive and technical texts in general.
Thank you very much for your professionalism and ongoing support!
I would like to express my full satisfaction for the work done by Mr Fassoulakisand I recomend him for any Technical translation required.
Outsourcer feedback
(Those who did not leave a comment)
Oct 25, 2008
Asher Ariel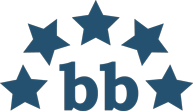 Dansk Oversætter & Sprogservice
Avg. LWA :
5
(2 entries)
Willing to work with again:
Yes