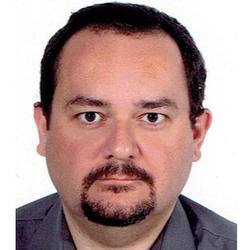 Członek od Aug '09
Wojciech Sztukowski
Business-sensitive. See for yourself.



Pruszcz Gdanski, Pomorskie, Polska

Czas lokalny:

02:40 CET (GMT+1)




Język ojczysty:

polski

PayPal accepted
You trust Swiss banks. Swiss banks trust me.
Niezależny tłumacz pisemny i/lub ustny,

Tożsamość zweryfikowana
This person has a SecurePRO™ card. Because this person is not a ProZ.com Plus subscriber, to view his or her SecurePRO™ card you must be a ProZ.com Business member or Plus subscriber.

This person is not affiliated with any business or Blue Board record at ProZ.com.
Translation, Editing/proofreading, Website localization, Software localization
Specjalizacja:

Inwestycje/papiery wartościowe

Finanse (ogólne)

Prawo: umowy

Rachunkowość

Biznes/handel (ogólne)

Ubezpieczenia

Zarządzanie

Mechanika/inżynieria mechaniczna

Komputery: oprogramowanie

SAP
More
Punkty PRO: 2838, Odpowiedzi na pytania 1089, Zadane pytania 9
3 zapisanych zleceń

3 pozytywne oceny zleceniodawców



More
67 opinii



More
Send a payment via ProZ*Pay
Przykładowe tłumaczenia: 3
angielski > polski: Accounting guide
Tekst źródłowy - angielski
After delivery of a product or performance of a service, if uncertainty exists about customer acceptance, revenue should not be recognized until acceptance occurs. Customer acceptance provisions may be included in a contract to enforce a customer's rights to (1) test the delivered product (2) require the seller to perform additional services subsequent to delivery of an initial product or performance of an initial service or (3) identify other work necessary to be done before accepting the product. When such customer acceptance provisions exist, the seller should not recognize revenue until customer acceptance occurs or the acceptance provisions lapse.
Tłumaczenie pisemne - polski
Jeżeli po dostarczeniu towarów lub zrealizowaniu usługi występuje niepewność związana z akceptacją nabywcy, przychodu nie należy ujmować do momentu uzyskania akceptacji. Warunki akceptacji nabywcy mogą zostać podane w umowie, aby możliwe było egzekwowanie przysługujących nabywcy uprawnień do: (1) przetestowania nabywanego produktu; (2) wymagania od sprzedawcy wykonania dodatkowych usług po dostarczeniu pierwotnego produktu lub po wykonaniu pierwotnej usługi; bądź (3) określenia innych prac, których wykonanie wymagane jest przed zaakceptowaniem produktu. Gdy takie warunki akceptacji przez nabywcę zostaną spełnione, sprzedawca nie powinien ujmować przychodu, dopóki nabywca nie udzieli akceptacji lub dopóki nie ustanie konieczność spełnienia warunków akceptacji.
angielski > polski: Product License Agreement
Tekst źródłowy - angielski
Severability. If any term or provision of this Agreement is held to be invalid or unenforceable by any court of competent jurisdiction or any other authority vested with jurisdiction, such holding will not affect the validity or enforceability of any other term or provision hereto and this Agreement will be interpreted and construed as if such term or provision, to the extent the same will have been held to be invalid, illegal or unenforceable, had never been contained herein. The parties agree to replace any invalid, illegal or unenforceable provision with a valid, legal and enforceable provision that most closely approximates the intent and economic effect of the invalid, illegal or unenforceable provision.
Tłumaczenie pisemne - polski
Rozdzielność. Jeżeli jakiekolwiek postanowienie niniejszej Umowy zostanie uznane za nieważne lub niewykonalne przez jakikolwiek sąd właściwy lub jakikolwiek organ posiadający jurysdykcję, takie postanowienie pozostanie bez wpływu na obowiązywanie lub wykonalność wszelkich pozostałych postanowień niniejszej Umowy, a ponadto wykładnia niniejszej Umowy będzie przygotowywana i stosowana tak, jak gdyby takie postanowienie, w zakresie, w jakim zostało uznane za nieważne, sprzeczne z prawem lub niewykonalne, nigdy nie stanowiło części niniejszej Umowy. Strony zgadzają się zastąpić wszelkie nieważne, sprzeczne z prawem lub niewykonalne postanowienia postanowieniami ważnymi, zgodnymi z prawem i wykonalnymi w największym możliwym stopniu zbliżonymi co do skutków gospodarczych do takich postanowień nieważnych, sprzecznych z prawem lub niewykonalnych.
angielski > polski: Manual of a large machine
Tekst źródłowy - angielski
The following tools will be required to complete the full maintenance package;
1. Feeler Gauges
2. Dial gauge with universal magnetic indicator
3. Vernier Calipers/depth gauge
4. Drill block
5. Cleaning solution and rags
6. 8 mm dowel pin for calibration (the dowel pin may be of a smaller or larger size, however, the individual must compensate for this when completing the calibration procedure)
7. Can of compressed air
8. Machinist Square
Note:
Only authorized individuals with knowledge of the machining center should complete the maintenance package as inaccurate readings and the inputting of falsified information will cause great repercussions to the functionality of the machine and the possibility of damage to the machine and danger to the operator.
Tłumaczenie pisemne - polski
Pełen pakiet konserwacyjny powinien zawierać następujące narzędzia:
1. Szczelinomierze
2. Czujnik zegarowy z uniwersalnym wskaźnikiem magnetycznym
3. Suwmiarki z noniuszem / głębokościomierz
4. Pryzma wiertarska
5. Roztwór czyszczący i szmaty
6. Kołek ustalający 8 mm do kalibracji (kołek może być większy lub mniejszy, jednak użytkownik musi uwzględnić ewentualną różnicę w trakcie wykonywania procedury kalibracji).
7. Pojemnik ze sprężonym powietrzem.
8. Kątownik ślusarski.

Uwaga:

Kompletowaniem pakietu konserwacyjnego powinni zajmować się jedynie uprawnieni użytkownicy znający centrum obróbcze, ponieważ niedokładne odczyty oraz wprowadzanie danych niezgodnych ze stanem faktycznym mogą mieć znaczący negatywny wpływ na funkcjonalność maszyny, a także spowodować jej uszkodzenie lub narażenie operatora na niebezpieczeństwo.
More
Rare
Bachelor's degree - University of Gdansk
Lata doświadczenia jako tłumacz: 21. Zarejestrowany od: Nov 2005. Członek od: Aug 2009.
angielski > polski (Uniwersytet Gdański/ Universität Danzig/ University of Gdańsk, verified)

N/A
Crowdin, memoQ, MemSource Cloud, Microsoft Excel, Microsoft Word, ApSIC Xbench, Powerpoint, SDL TRADOS, Wordfast, XTM
Wojciech Sztukowski popiera ProZ.com's Zasady postępowania.
Bio
There are many people on proz.com who ask questions related to business and finance. I belong to those who answer them.


Why Wojciech Sztukowski

• Provider of regular internal and external communication and marketing copies for Fortune 500 companies
Result: your ability to obtain professional, world-class translations that enable effective communication with internal and external customers.

• Provider of regularly published strategy descriptions for one of the world's largest asset managers, with assets under management worth almost 10% of United States GDP.
Result: If they are satisfied with my work, so will you.

• Studies at Technical University, major Marketing and Management/Banking and Finance
Result: ability to understand complex business issues, from different aspects of manufacturing methods to software development or finance.

• Certificate of Proficiency in English and a university diploma in English Philology
Result: high competence in English->Polish translation.

• One of the leaders of proz.com all-time English to Polish Business/Finance, Accounting, Finance, Investment/Securities and Law: Contracts KudoZ ranking categories.
Result: qualifications proven by peer-reviewed responses to questions related to highly advanced issues.

• Native speaker of Polish, living in Poland since birth
Result: excellent knowledge of current Polish vocabulary/collocations.

• Working knowledge of written German and Russian
Result: ability to work with reference materials in these langugages.


This means that if you choose Wojciech Sztukowski, your clients will see what you mean, hear what you have to say, and feel that they can benefit from working with you.
So why don't you click 'send email' above or use another means of communication provided by proz.com to make the most of this opportunity to rest assured that your text will be translated by a true professional, who has translated over 10 million words so far?

NEW: full licence for memoQ 8.4 and most recent licence for Xbench.



Experience



Banking and finance over 2,000,000 words
Articles, press releases and analyses on forex, equity and commodity markets, websites of financial institutions, financial statements, accounting guides, business plans, CEO reports, transfer pricing documentation etc.


Law over 1,500,000 words
Construction contracts (FIDIC and other), share transfer agreements, license agreements, international distribution agreements, service agreements, purchase agreements, general conditions of trade, company by-laws, articles of association, shipbuilding contracts, employment contracts, powers of attorney, lease agreements, guarantees, non-disclosure agreements, privacy rules (EU Directive based and other etc.)

Marketing materials (brochures etc.) over 1,000,000 words
Consumer electronics, industrial components, software, cars, paints, B2B services and systems etc. Also: complete sets of marketing copies for web stores selling consumer goods (website functions + descriptions of items).

Human Resources and psychology over 1,000,000 words
Codes of ethics, anti-bribery manuals, soft skill trainings etc.

Software over 750,000 words
also: SAP: training materials related to warehouse management, glossary knowledge, software strings related to accounting (my ability to understand German also proves helpful in this area), case studies, presentations - Please click HERE to ask for more details

Health and Safety over 300,000 words

Including MSDS (over 80 000 words), risk assessment records (e.g. COSHH Assessment) or safe systems of work

Business documents and correspondence over 300,000 words

Business analyses over 100,000 words

Insurance over 60,000 words


Car documents over 30,000 words


Subtitles over 20,000 words

plus: Books over 1,200,000 words (see below)


Plus technical translations:
Manuals over 1,000,000 words

Including consumer electronics.

Technical specifications over 750,000 words


Standards (British, European) over 130,000 words

Courses attended
Business

• Business ethics, business communication, negotiations, organizational sociology, psychology of management, human resources management

• Corporate law, labour law

• Finance (financial markets, corporate finance management, sources of  inancing, budgeting, controlling)

• Financial accounting, management accounting, economic analysis

• Information systems (ERP)

• Insurance

• International trade

• Logistics management

• Marketing, including market research

• Operations research, econometrics, forecasting and simulations, statistics, financial mathematics

• Organization and management



Technology

• AutoCAD and engineering drawing

• Automatic control engineering and robotics

• Chemistry

• Electrical engineering

• Ergonomics, human factors engineering

• Manufacturing technology (machining etc.)

• Machine construction

• Mechanics

• Physical metallurgy

• Physics

• Research and Development

Books translated - ca. 1,200,000 words
Business - ca. 650,000 words

Blanchard K. et al., Leadership and the One Minute Manager: Increasing Effectiveness Through Situational Leadership ca. 15,000 words


Cheverton P., If You're So Brilliant ...How Come You Can't Identify Your Key Customers?: The Essential Guide to Key Account Selection ca. 45,000 words


Christensen C., How Will You Measure Your Life? ca. 54,000 words


Culbert S.A., Get Rid of the Performance Review!: How Companies Can Stop Intimidating, Start Managing--and Focus on What Really Matters ca. 54,000 words


Gianforte G., Gibson M., Bootstrapping Your Business: Start And Grow a Successful Company With Almost No Money ca. 75,000 words


Lloyd K., Jerks at Work: How to Deal With People Problems and Problem People ca. 75,000 words


Lakin D., The Unfair Advantage: Sell with NLP! ca. 50,000 words


Miller J., The Anxious Organization: Why Smart Companies Do Dumb Things ca. 65,000 words


Nelson B., 1001 Ways to Take Initiative at Work ca. 70,000 words


Sampson E., Build Your Personal Brand ca. 40,000 words


Susskind R., The End of Lawyers?: Rethinking the nature of legal services (published by Wolters Kluwer) ca. 110,000 words

Neurolinguistic programming & psychology - ca. 550,000 words

Andreas S., Faulkner Ch., NLP: The New Technology of Achievement ca. 45,000 words


Bandler R., Grinder J., The Structure of Magic II ca. 55,000 words


Basu R., Persuasion Skills Black Book: Practical NLP Language Patterns for Getting The Response You Want ca. 40,000 words


Caunt J., Stay confident ca. 35,000 words


Douglas-Klotz N., The Sufi Book of Life: 99 Pathways of the Heart for the Modern Dervish ca. 95,000 words


Dilts R., Grinder J., Bandler R., DeLozier J., Neuro-Linguistic Programming: Volume I (The Study of the Structure of Subjective Experience) ca. 25,000 words


Garratt T., Sporting Excellence: Optimising Sports Performance Using NLP ca. 50,000 words


Hall M., Belnap B., Sourcebook of Magic: A Comprehensive Guide to NLP Change Patterns ca. 110,000 words


Young P., Understanding NLP: Principles and Practice ca. 90,000 words

Please be informed that I don't work with Workbench 2007's TTX files, as well as Idiom, SDLX and other archaic tools any longer. I don't work in Smartling or Wordbee, too, as they are seriously under-developed tools that significantly slow down work. The same applies to any other proprietary or commercial tools that just don't work properly and never will.


Moreover, please be informed that I don't provide services like "translation for gist / reduced quality translation / quick correction of translation botched by a cheaper translator" in exchange for a discount. I always provide 100% quality of translation for 100% of price. I think it is a fair deal.

Also, please be informed that I don't provide any discounts for the so-called "Machine Translation Post-Editing". Contrary to numerous claims, even the most customized MT does not provide any siginificant value in comparison with ordinary workflow based on translation memories, glossaries and autosuggest features of CAT applications. All the more so, it does not even provide any value in comparison with some of the free automatic MT tools available online. Jaap van der Meer, director of TAUS, said "We need to go up and down in quality, depending on the type of content and usage", but this is NOT and will NEVER be my atttitude.





Ten użytkownik zdobył punkty KudoZ, pomagając kolegom w tłumaczeniu terminów w kategorii PRO. Kliknij sumę punktów, aby zobaczyć zaproponowane tłumaczenia.



---

This user has reported completing projects in the following job categories, language pairs, and fields.





Project History Summary
Total projects
3
With client feedback
3
Corroborated
3
100% positive (3 entries)
positive
3
neutral
0
negative
0




Job type
Translation
3
Language pairs
3
angielski > polski
3
Specialty fields
Inwestycje/papiery wartościowe
2
Finanse (ogólne)
1
Other fields
Słowa kluczowe: Business, Banking, Finance, Investment, Contracts, Terms and conditions, SAP, Marketing, Web stores, Anti-corruption manuals, Codes of ethics, Health and Safety, Trainings
39 razy
przez 31 gości W ostatnim miesiącu ten profil był odwiedzany
Ostatnia aktualizacja profilu
Dec 15, 2020