Your Bridge to the Global Audience
Europe Localize, LLC is a one-stop-shop Multi-Language localization solutions provider that helps European Localization companies link their markets, services and products with the Global market through our centralized Vendor Management Function. We provide a wide range of translation, localization, Desktop Publishing and multimedia post-production services and with hundreds of contracted native freelance linguists we can take care of your translation regardless of your industry, location or content type.

For marketing content that requires more sophisticated or artistic approach, we have at your service dozens of talented transcreators who can carve real local masterpieces out of the source content, keeping in mind the original brand's characteristics.

Our team of localization engineers and testers helps brands prepare their products for international release and perform localization testing to make sure that the localized version is functional, linguistically correct and consistent and displays properly under different regional settings and on different regional platforms.

We conform to both the localization industry standards like ITIL, ISO 17100:2015 for Translation Services, ISO 9001:2015 for Quality Management and SAE (J2450) Standards, as well as process and Customer Service improvement techniques and frameworks such as PMP and Lean Six Sigma methodology.
8 years in business
25-50
1,000+ words/day
wide range of languages
wide range of services
wide range of industries served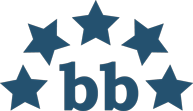 4.8